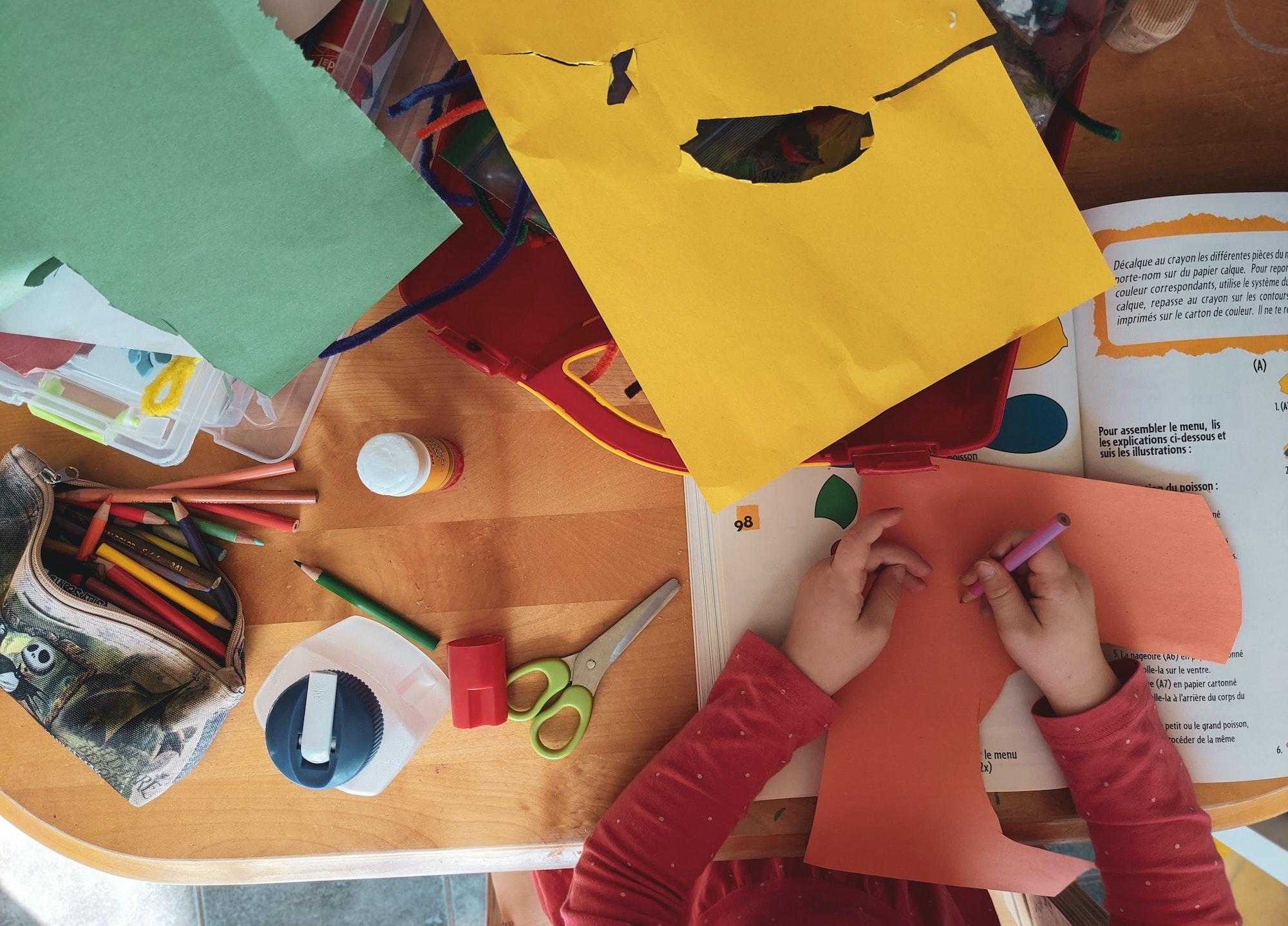 Child Care Guide

Come Learn, Share, Laugh and Grow with Us at St Gabriel Child Care Centres, where we celebrate the child. It has been our pleasure and privilege to have provided quality early learning and care in Woodbridge for over 32 years and we look forward to where our journey will take us next. Our curriculum and philosophy are based on the four foundations of learning: Well being, Expression, Engagement and Belonging. We believe that all children are naturally curious and capable learners who are worthy of our trust and support. Our programs focus on the individual needs of the child, in a warm and positive environment.
We look forward to continuing to serve families and welcome passionate educators interested in inspiring inquiring minds to join our team.  We invite you to call or email to grow with us.
info@stgabrielchildcare.com | (905) 850-3358
---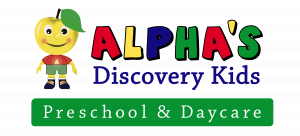 Alpha's Discovery Kids, is an award-winning daycare and preschool dedicated to providing quality education and a positive learning environment. Within bright and cheerful classrooms and unique outdoor exploration spaces, little ones participate in Alpha's Discovery Kids' enriched curriculum, designed to develop the whole child.
The foundation of Alpha's Discovery Kids' beloved and celebrated inquiry-based curriculum is shared with all parents through the book, Learn to Play: The Four Pillars Learning System. The Four Pillars include Language and Literacy, STEAM (Science, Technology, Engineering, Art, Math), Physical Activity/Nutrition and Mindful Awareness.
Alpha's is growing! Brand new state-of-the-art facility opening in December 2022 in Mississauga. STEAM Discovery before/after school and camp programs for ages 4-12 years.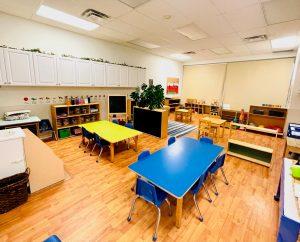 6435 Erin Mills Parkway, Mississauga 905-812-8880
609 Ford Drive, Oakville 905-337-7225
Opening Dec 2022: 2632 Liruma Road, Mississauga
info@alphasdiscoveryclub.com
Website | Facebook | Instagram 
---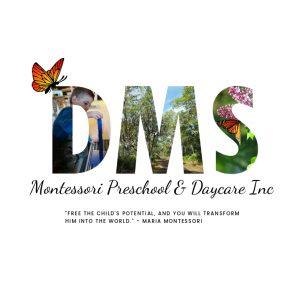 DMS Montessori Preschool and Daycare Inc. is an award- winning, loving, and caring learning environment for your Bambini, Pre-CASA or CASA child!
We are a CCMA applicant school with full accreditation expected by 2024. We offer an authentic Montessori educational program for your child full of fun and exploration.
Enrollment is now open for our "sibling location" opening across the road this Fall. Don't miss your opportunity.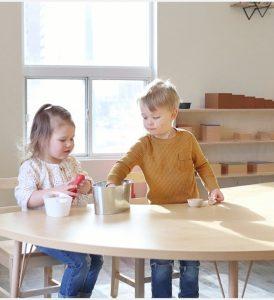 Contact us today!
dms@durhamregionmontessori.ca
Website | Facebook | Instagram 
---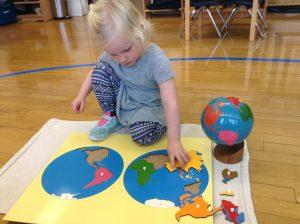 A leading independent Montessori school for over 25 years, Bannockburn is recognized throughout Toronto for its outstanding academic standards, steadfast commitment to Montessori education, and deep respect for the potential in every child.
Bannockburn's Toddler, Primary and Elementary Montessori programs offer an enriched curriculum that exceeds provincial standards and nurtures a love of learning. Children ages 18 months to 12 years flourish in a child-centered community that cultivates independence, imagination and intellect.
Located in a beautiful facility, Bannockburn provides an ideal setting for inspired learning, with brilliant Montessori classrooms, outdoor spaces, a full-size gymnasium, and Music, Art and French specialty teachers. Every family at Bannockburn is proud to call it home: a warm, welcoming place where children love to learn, and where they thrive as creative, confident and compassionate individuals.
Please visit our website to learn more.
m.kahnert@bannockburn.ca
Website | Facebook | Instagram
---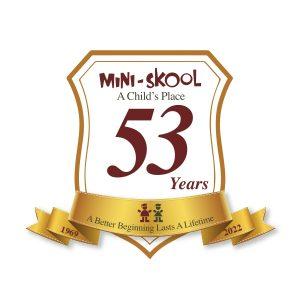 GUIDING THEM FOR SUCCESS
Our own unique curriculum incorporates components of:
Montessori, Academics and Emergent Curriculum!
Nutritious meals and snacks prepared on site.
Huge Outdoor Play areas.
Use of Technology (iPads) in each classroom.
Enroll your child today for the ultimate Early Learning Experience: Infants to 12 years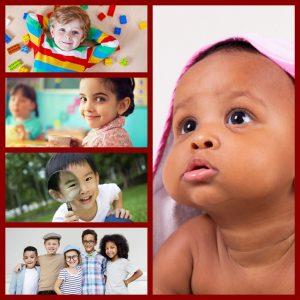 info@mini-skool.ca | 905-275-2378
Website | Facebook | Instagram | Twitter | YouTube 
---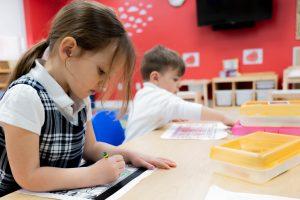 The Laurel School is a boutique early learning private school located in Don Mills & York Mills in Toronto offering programs for Toddler (15 months – 2.5 yrs), Preschool (2.5 – 4 yrs), Kindergarten and Grades 1 – 3. At Laurel, students are provided with a balanced program to build a strong foundation to meet their learning needs, goals, interests and objectives. From character building, to self-care skills, to enriched academics, sensory and gross motor activities and much more to build the whole child. Our nurturing and supportive Laurel community allows children to thrive socially and academically with our smaller class sizes, enriched curriculum, continuous parental involvement, dedicated and supportive educators, healthy environment and additional resources such as individualized support, speech & language support, extracurriculars, and events. Walking through The Laurel School's doors, you will feel a sense of warmth and friendliness.
Contact us today to join our Laurel Family, The Laurel School, (416) 510-2500, admin@laurelschool.ca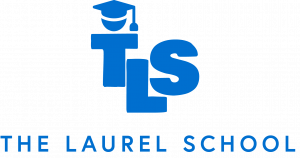 ---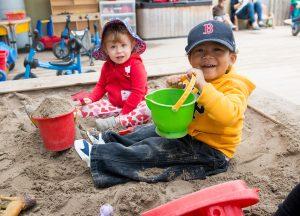 For over 50 years, the YMCA of Greater Toronto has been giving children a bright start. They offer high quality, licensed child care programs for infants, toddler, preschoolers and school age children . The YMCA is the largest provider of non-profit child care in the province and offers care at over 300 location across the GTA. Inquire about care or reserve you space today at ymcagta.org/child-care

---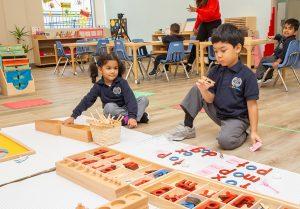 INFANT • PRE-CASA • CASA • KIDS CAMPS • BEFORE & AFTER CARE/SCHOOL AGE •
At Angus Valley Montessori Schools, students receive the best possible foundation on every level, so they are inspired for a lifetime of learning. Our schools combine Montessori materials, Gardner's Theory of Multiple Intelligences and the exploration of art, music and movement, drama and play.
We cater to: Individual Learning Styles | Children's Need for Play  | Hands-on Learning  | Parents Needs  | Safety & Cleanliness | Children's Nutritional Needs
AVM offers an enriched environment. Classrooms are orderly, active, well equipped, spacious and bright – planned to support the many facets of a Montessori Program.
Nutritious lunches and snacks are prepared on-site daily with fresh foods, from recipes created by our Chef.
We provide parents with reliable and supportive childcare in a building custom-designed by professionals for younger age groups. The health and security of our students and staff are paramount, and we implement the highest standards to keep the children in our care safe.
Tel: 1-833-819-AVMS(2867)
Email: info@avmschools.com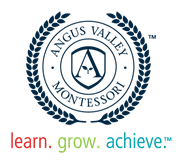 ---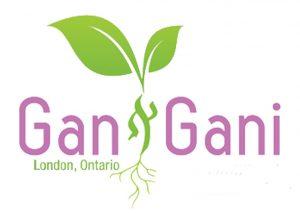 Gan Gani Preschool
London, Ontario
Gan Gani Preschool is a fully licensed preschool that provides a safe and warm environment for your preschooler to thrive and grow.
Gan Gani is a Jewish preschool where your child will absorb a pride and love for their heritage, customs and traditions. We use a holistic approach to blending our Judaic experiences with science, nature, music, art and drama. Sensory play, reading and math readiness, gross motor activities and indoor and outdoor play are all a part of the Gan Gani experience. We incorporate various aspects of Montessori and Reggio into our program creating a very unique and stimulating experience for your child. In addition we nurture independence and confidence in each child's ability to be capable and independent thinkers.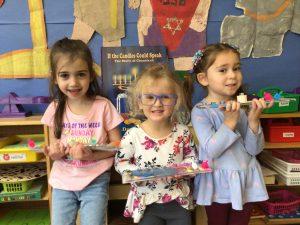 At Gan Gani we nurture each individual child to develop a healthy sense of self and skills to interact with others. We believe that in these formative years a child's social emotional growth in a safe and secure environment is the greatest gift you can give your child. A gift that Gan Gani Preschool can gift to your child.
Gan Gani Preschool
536 Huron St., London, Ontario, N5Y 4J5
for more information please contact Mrs. Basie Gurkow: bgurkow@gmail.com
519-673-3310
---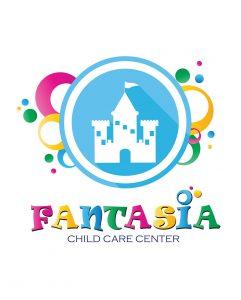 Fantasia Child Care Center is a fully licensed recently renovated modern facility with brand new equipment, eco-friendly furniture and toys, professional staff and nut free menu developed by children's nutritionist. Our program and curriculum is consistent with the Ministry of Education's Policy Statement as set out in "How Does Learning Happen (HDLH)?" We also have Montessori and Waldorf elements in our Cognitive and Physical Development Program which includes a series of activities and exercises that target fine and gross motor skills, sensorial abilities, somatic flexibility and body awareness, as well as intellectual advancing. We incorporate indoor and outdoor fun, as well as active play, and quiet time, into the day, and give consideration to the individual needs of the children by allowing them to manage aspects of their day.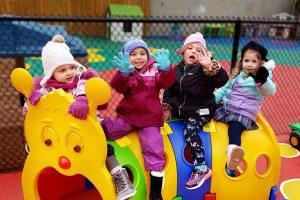 We offer:
Toddler program: 18 months to 2.5 years
Preschool program: 2.5 to 5.5 years
Before and After-school program: 3.5 to 6 years
Limited spaces available! Register now!
---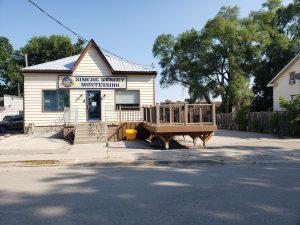 At Simcoe Street Montessori School we strive to provide our children with the strongest possible foundation from which to grow and develop into confident, caring and successful adults.
Simcoe Street Montessori School's philosophy is that each child is unique. A child's individuality is demonstrated by the pace in which they master the sequential stages of development. Simcoe promotes the importance of communication, and their students are encouraged to express themselves. Each play or work opportunity is viewed as a chance for the child to make decisions and explore. Offering an enriched environment that is enjoyable, safe, and nurturing, the school celebrates multiculturalism and diversity, promoting self[1]esteem and the recognition of others. Simcoe Street Montessori School is pleased to offer an Extended Care Program, that includes arts, outdoor play, singing, and dancing.
info@simcoestreetmontessori.com
simcoestreetmontessori.com
Facebook.com/SimcoeStreetMontessoriSchool/

---

We are the Groovy Gym Bus Toronto! A brand-new fun, fitness concept for kids in the age group of 1.5 to 10 years. Our bus, converted into a gymnastics facility drives to you, parks safely outside your location, and facilitates a fun-filled gymnastics session that is managed by certified coaches who have many years of experience working with young kids. We serve child-care centers, host birthday parties and special events – all inside our bus. Wall climbs, ziplines, monkey bars, balance beams, tumbling mats, ball pits and more – we have everything your child needs. The bus is fully padded and climate controlled. We are following all COVID protocols in the communities we serve. If you are a childcare looking to bring a new activity into your program or if you are a parent wanting to give your child a fantastic party – look no further and contact us today! Email: info@groovygymbustoronto.com Phone: 1-844-4-GYMBUS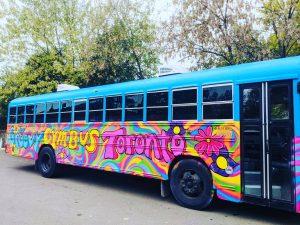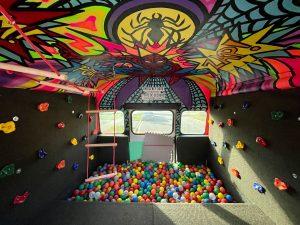 ---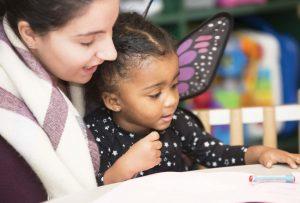 Today's parents are looking for affordable, safe, flexible, quality childcare and Licensed Home childcare has become a preferred option for many.  Wee Watch homes offer small group sizes, educational programming, flexible hours (including part-time, weekends, evenings) all in a nurturing home setting.  Parents have peace of mind knowing childcare Providers have been rigorously screened and trained to meet all standards for home childcare licensing, including health, safety, COVID-19, and nutrition standards.  We also ensure that every home is visited by a Registered Early Childhood Educator EVERY month, to ensure the needs of each child are being met and all standards are being implemented.  That is 3x more visits to the home than the Ministry requires – its that important to us!
Wee Watch is not your ordinary home childcare – children are engaged in our Wee Learn and Together Wee Can educational programming!  Our programs are designed by childcare experts to enhance the social cognitive and physical development of your child.
Wee Watch has been operating for over 35 years in over 100 communities across Ontario.
Experience our Difference.

---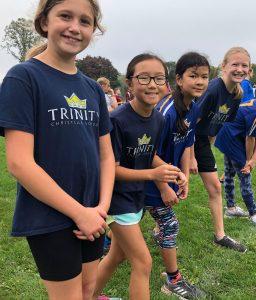 Trinity Christian School exists to awaken curiosity, nurture faith, and inspire learners to reflect Jesus everywhere. Seeking to be a place of welcome and care, Trinity creates lasting value for families by focusing on Christ-centred leadership and faith-infused pedagogy for children from junior kindergarten to grade 8. In 2022, subject to demand, Trinity will introduce a new French Immersion program, beginning at the primary levels (grade 1-3). A visit with you and your child is the best way to understand why parents from over 40 Burlington-area churches choose Trinity. Fill out the inquiry form here and we'll help you arrange a visit.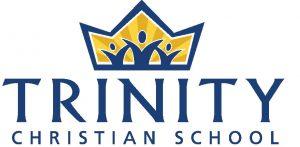 ---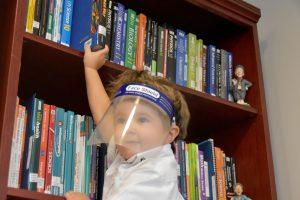 At La Citadelle Daycare, we believe all children possess hidden talents and an enormous potential to learn, achieve, and grow. We are delighted to tap into the capabilities and talents of the children entrusted to us to develop their curiosity, initiative, and independence while providing them with a substantial program of play and study in a nurturing, holistic, and safe environment where they can develop with joy, enthusiasm, and determination. One of a kind, it combines all the elements of a traditional Daycare while providing academic learning as the first part of a 4-year sequential Kindergarten program at La Citadelle. In addition to incorporating the rudiments of the French and English languages, it provides the children with the ability to acquire the knowledge of Mathematics, Sciences, Arts, and Music and the skills of reading and writing in cursive. Join us and let your child discover his/her love for learning!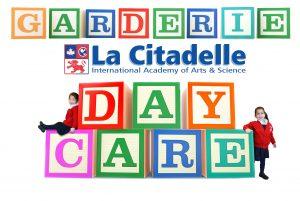 ---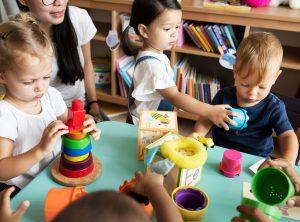 Nestled in the heart of Toronto's historic St. Lawrence community, St. Lawrence Co-operative Day Care has three locations serving children age 3 months to 12 years.
We believe children learn through play; which is the cornerstone where children have the opportunity to actively explore and learn through materials and their environment. Play facilitates the development of the whole child including, social, emotional, physical, cognitive and creative abilities. In order for children's play to be meaningful, the experiences need to reflect each child's skills and needs.
We are committed to offering a high quality, child centered program that provides for children's success in learning regardless of their race, ethnicity, financial situations, gender and family structure. All children are entitled to the same level of service, care and hours of operation. The program involves children, parents, teachers working together in an anti-bias and integrated environment. This teamwork promotes children's abilities to resolve conflicts, understand mutual respect, gain independence and build self-esteem.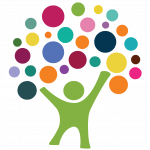 schoolage@stlawrencedaycare.com
---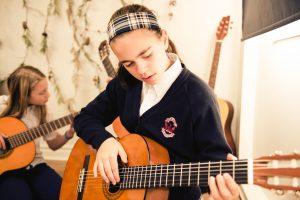 With enriched programming, small class sizes, and a low student-to-teacher ratio, our Toddler to Grade 8 Programs are tailored to meet the needs of each student.
Our Junior High classroom offers an academically rigorous program that encourages independence, interaction, and leadership with a strong emphasis on environmental and peace education.
To learn more and book an in-person tour of our school campus please email:
#toddlertograde8 #thedearcroftway #thewestwindway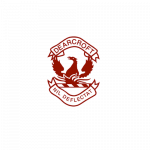 @dearcroft
---

Scholar Montessori was created to offer a holistic, developmentally sound approach to early education. Solidly based on Montessori principles and methods, and also taking into consideration the social, emotional, mental, spiritual, and physical development of the young child. Through our daily focus on the three basic principles of the Montessori philosophy – observation, individual liberty and preparation of the environment – we seek to fulfill our primary and abiding commitment to "follow the child".
• Certified Ministry of Education Montessori School
• Spacious Classrooms
• Qualified Montessori trained teachers
• Catering Hot Nutritious Lunches & Snacks
• Security Camera Throughout School and Playgrounds
• Music & Yoga and Sport Program Offered
• Extended Hours Available (7am-6pm)
Facebook: https://www.facebook.com/scholarmontessori/
Instagram: https://www.instagram.com/scholarmontessori/?igshid=op9lgp422vo6
---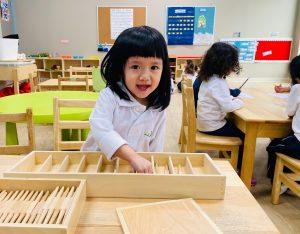 SimplySmart Childcare Centre & Montessori has a curriculum that is designed to foster a love of holistic learning and the ability to ask questions, seek out answers and build self-confidence. We are SIMPLE – Safe, Interactive, Meaningful, Pleasant, Learning Environment. We focus on our core values of Honesty, Respect, Compassion, Gratitude & Generosity, Determination and Responsibility in the classroom.
Parents can choose between Montessori and play-based classrooms based on what is best for their child. Our CASA program (30 months to 6 years) is based on the curriculum developed by Maria Montessori and not only focuses on academic learning but also allows the children to expand their minds in two other academic areas of practical life and sensorial. The Montessori program is run by MACTE qualified teachers, while the play-based program is run by Registered ECE teachers.
Parents have live streaming, SimplySmart Connect App to be in touch with their children and the teachers and be up to date with their child's development. They receive daily reports & learning outcomes as well as developmental reports via our Connect App. We have locations across the GTA including Mississauga, Brampton, Vaughan, Oakville, Waterloo, Toronto and coming up in other areas for parents to choose from.
Review from a parent – " I send both of my children, ages 4 and 2, to Simply Smart Century location. I am very happy with the school because I feel that the teachers are very interested in the growth of the students. There is a strong emphasis on learning how to do tasks independently and being kind. It has been a joy to see them come out every day and describe with great excitement what they have learned and who they have interacted with. I find that while both of my kids are very different from one another, they are very well cared for and their different needs are always met with a positive attitude."
To find out more visit simplysmartchildcare.com
Email us at info@simplysmartchildcare.com
Call us at (905) 593-6780
---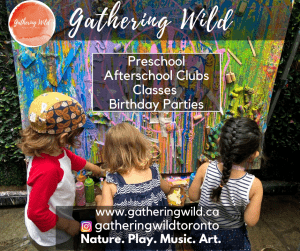 We're playful.
We explore.
We take risks.
We get messy.
We're curious.
We meet each child where they are.
Our programs are play-based with a focus on social emotional development, nature, music and art! We believe that children are capable and curious learners who discover their world through play!
Our warm and welcoming environment supports the engagement and expression of each child who enters our doors. We believe that unhurried, open-ended exploration teaches children to ask questions, take risks, and solve problems.
Contact Information:
Website: https://gatheringwild.ca/
Instagram: @gatheringwildtoronto
Email: gatheringwildtoronto@gmail.com
Address: 1043 Bathurst St, Toronto
"I can't express how wonderful a place it is, and how amazing Kylie and Tennyson are at fostering a deep wonder, excitement and love of learning in my children.
The outdoor, play-based education, child-led and inquiry-based learning model has inspired incredible curiosity, creative ingenuity, resourcefulness and confidence in my children."
-Sasha Manes, mom of Leo and Ray
Nature. Play. Music. Art.
---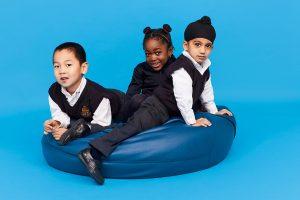 MacLachlan College is re-imagining learning to create a school that provides a Kindergarten to grade 12 experience that includes challenging students to become change makers, ready to thrive in a world of unprecedented complexity. It is a dynamic and inclusive community where teachers guide and facilitate learning by creating real world connections.
---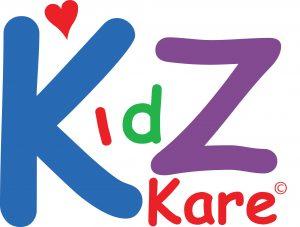 Kidz Kare is dedicated to creating a legacy of learning. Our flexible, multi-faceted line of services covers a variety of programs and options to suit your family's unique needs, while fostering learning and creativity in every child.
If you're seeking in person care, you can choose alternate childcare options including special events, and themed adventure camps or traditional daycare. If your family's comfort level leans into virtual learning,  you can pick from a host of creative virtual classes that provide engagement and education all from the comfort of home. Virtual classes span a variety of subjects and range from 18 months to adult. There's something for everyone in your family. Our virtual tutoring services can help bridge the gaps in schooling that families have had to recently endure and our tutors can teach a host of ages and subjects to keep your child on track. No matter the need, our commitment to elevating the learning experience will enhance your family's experience with Kidz Kare. Our people put the "care" into every experience we offer at Kidz Kare
---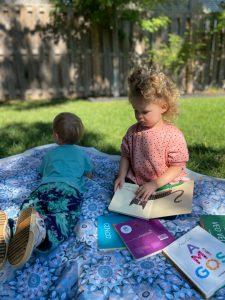 Spanish Preschool for kids 2.5 – 6 years old in a full Spanish immersion program.
• Part Time: 9am-12pm
• Full Time: 9am-3pm
Learning in Spanish in a fun and natural way, the same way that you learn your first language. Play based learning based on kids interests through practical life, sensorial, arts and crafts, eye-hand coordination, mathematics and language activities. Implementing a Reggio Emilia and Montessori-inspired approach. Most of our activities take place in our big open space. All skill levels are welcome, those who are experienced and those who are new to Spanish.
https://www.learningspanish.ca/
(289) 993-4841
---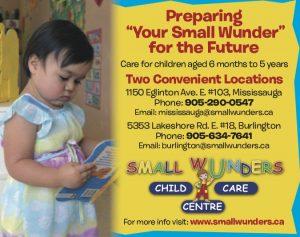 Small Wunders Child Care Centres is open from Monday to Friday. Both centres accept subsidized families from the Region of Halton and/or the Region of Peel.
Our hours of operation is 7am – 6pm and we accept infants to senior preschoolers.
We have onsite kitchens so all meals are prepared fresh and served warm. Professional and registered ECEs in all classrooms.
You may join our waitlist and receive a virtual tour of our facilities on our website.
We currently have some available spaces for fall and winter 2021. Please do not hesitate to call us for more information.