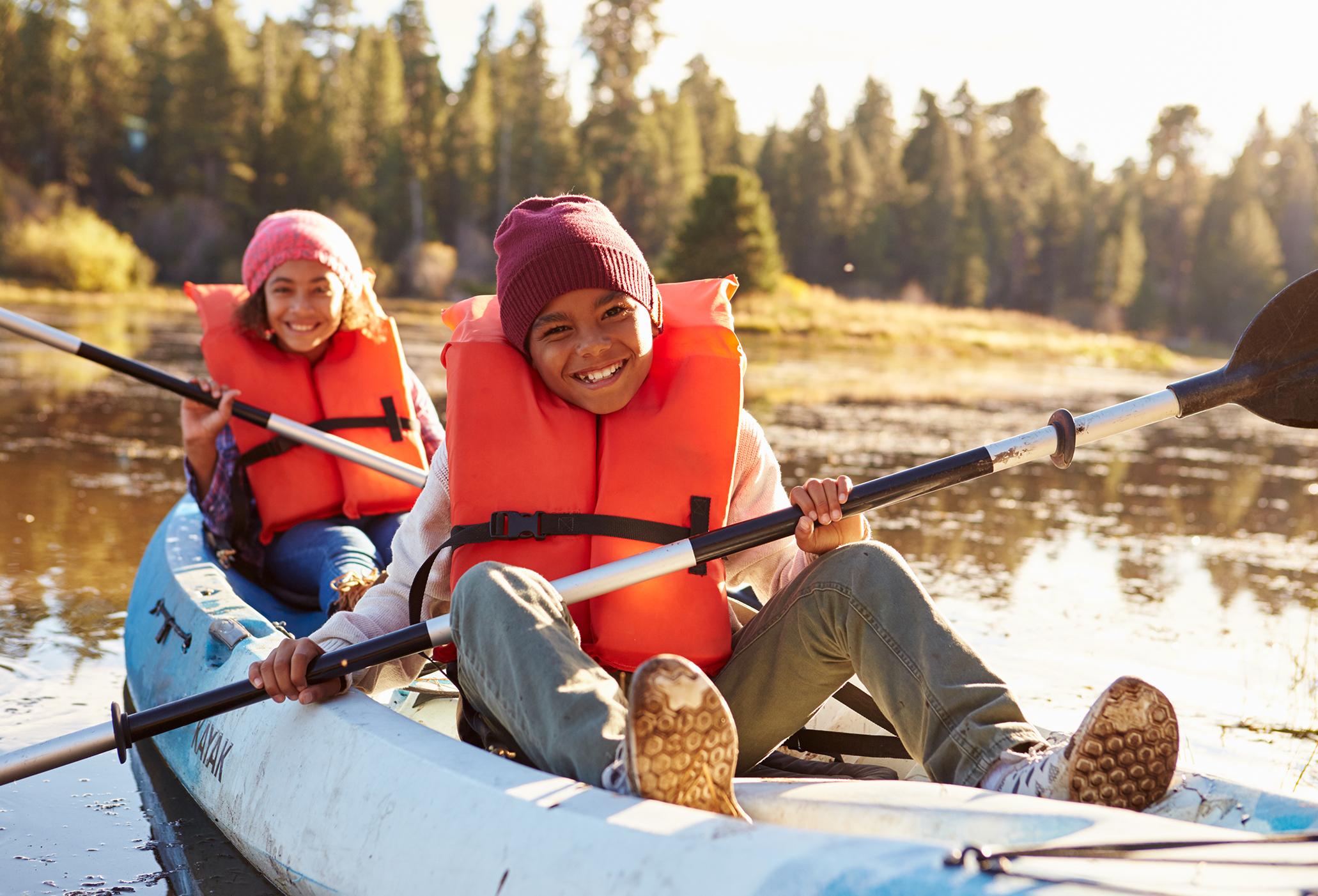 Camp Guide

X MOVEMENT CAMPS!
MIND-BODY-WELLNESS, FRIENDSHIPS + FUN!
After inspiring 1.5M kids in over 3000 schools, Ontario's leading Youth Wellness Program provider is now offering SUMMER CAMPS!
Children learn healthy life habits through fun movement activities and mindfulness games, helping them discover their EXTRAORDINARY potential.
Activities include sport, dance, martial arts, meditation, fitness challenges, and play-based creativity games. Perfect for children 5-14 of all skill levels and abilities.
SPACE IS LIMITED. JOIN THE MOVEMENT TODAY!
LOCATIONS INCLUDE: TORONTO (Central Tech & Monarch Park), MISSISSAUGA, WEST BRAMPTON, ETOBICOKE, BURLINGTON, STOUFFVILLE & SCARBOROUGH.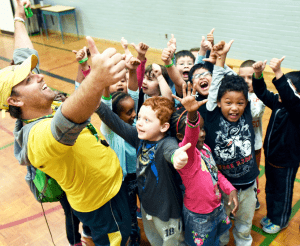 Visit our website to find a camp near YOU!
Website | (437)-826-9540 | camps@xmovement.com
---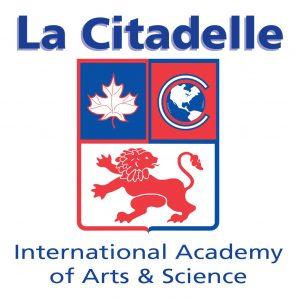 Located in our school's spacious facility (Leslie/York Mills), our camp incorporates an exciting array of activities, sports, fine arts, science & technology with educational enrichment. Registration is weekly in July for campers ages 4-12, while our Daycare Program runs the entire summer. Call today to reserve your child's journey of learning & fun. Limited spaces available!
Families joining our Summer Daycare program, will be given registration priority based on space availability, when enrolling in our School Year Daycare and will be provided a reduction of $1,000 from the one-time Admission Fee, when registering prior to August 15th for the concurrent academic year.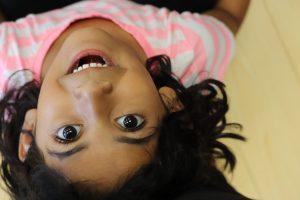 Contact Info:
36 Scarsdale Road, North York, Ontario, M3B 2R7
Website | (416) 385-9685 | info@lacitadelleacademy.com
---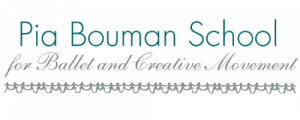 The foundation of our all inclusive philosophy lies in our Mandate which reads: Every child who has a wish to learn, perform, and create dance should be given the chance to do so.
Founded in 1979, and becoming a Charitable Organization in 1987, PBS is the only non-profit dance school in Toronto and has worked as a catalyst for city and community building in each of its locations including Queen Street West, Parkdale, and the Junction Triangle. PBS offers programs for all ages and for all levels. Students can receive a complete education in Classical Ballet, enriched by Creative Movement, Contemporary Dance, and National Dance. PBS teaches approximately 250 students, houses a pre-professional youth company (YMI Dancing), and manages a versatile 100-seat community theatre.
The School's presentation of the Nutcracker is in its 36th year, making it Toronto's longest-running production, and welcomes an audience of 2200 annually.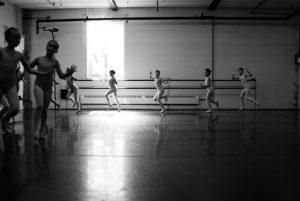 Phone: (416) 533-3706
---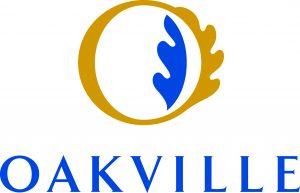 Have fun in your own neighbourhood!
Families know how important an active and rewarding camp is for their kids. That's why the Town of Oakville is a great choice for fun and affordable camps geared to children aged four to 12, including those requiring one-on-one support. Check out our variety of camps including traditional day camp programs, and specialty offerings such as sports, swimming, arts and leadership. With all of our camp leaders trained in the HIGH FIVE principles or Healthy Child Development, you'll be choosing the best possible environment for your child to grow, develop and thrive through play. Registration for summer camp programming opens at 7 a.m. on Wednesday, March 2. Visit oakville.ca to browse camp options.
recreation@oakville.ca | 905-815-2000.
---

Phoenix Volleyball offers weekly beach volleyball camps and afterschool beach clinics at Ashbridges Bay in the Beaches. Full and half day camps are available. The afterschool programs run from 4:30 to 6:15 pm or 6:30 to 8 pm The program content will focus on developing basic technical skills, motor skill development and team play in a fun and healthy environment. All coaches are certified, and all Phoenix programming is sanctioned with the Ontario Volleyball Association. COVID-19 protocols in place.
Website | katrine.ivey@phoenixvolley.ca
---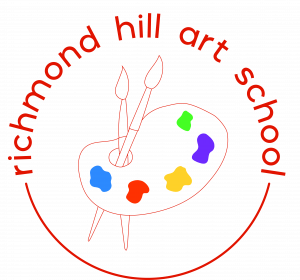 This summer – give your child a chance to explore their creativity and become a little artist after attending our skills-focused art camp that combines fun and education in a beautiful and safe environment. Our spacious and modern facility is located in the heart of Richmond Hill and caters to campers ages 5-10. We have over 10 years of experience running a summer program. It's likely the best art summer camp in York Region if you are looking for caring and experienced staff who lend their full attention to your child and their satisfaction. Projects include experimenting with a very wide variety of art materials (acrylic paint, watercolors, pastels, ink, tempera, and clay), and art subjects (animals, landscapes, cityscapes, people drawing, abstract, calligraphy, florals and character design). Every week has new themes and learning goals. Space is very limited so hurry up and register today.
Email: info@richmondhillartschool.ca
---

Here at BGC Dovercourt Club, Summer Camp is an opportunity for children and youth to develop confidence, independence, learn new things and form friendships. Our Summer Fun Adventure Camp is a nine week long camp, running from July 4th to September 2nd, 2022 at our two locations, Dovercourt Clubhouse and Junction Triangle Clubhouse. This year the main focus of our camp is to put an emphasis on the FUN! That is why we will be offering special events like Dovercourt's Amazing Race, lots of exciting trips, and new and improved programs and activities. We also offer specialty camps for campers with specific interests like Master Chef and Math Excel Camp. And don't forget! Each week we will have an awesome theme so you never get bored! Discover the excitement of BGC Dovercourt Club and register for our Summer Fun Adventure Camp today!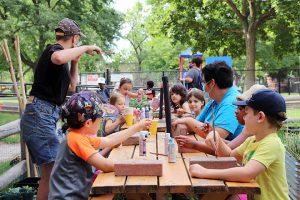 Phone: 416-536-4102
Email: dovercourtkids@gmail.com
Website | Facebook | Twitter | Instagram 
---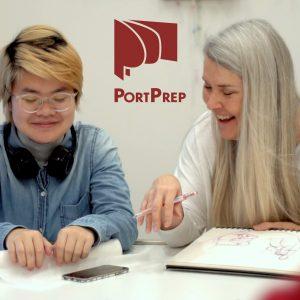 Does your teen love drawing or sketching? Let PortPrep turn that hobby into a career with our specialized art portfolio camps and courses, available online and off. We specialize in providing a strong foundation in animation, illustration and architecture art classes. We have upcoming summer camps available for a variety of age groups (11-15 and 15-26) with overnight and meal options available for the students. Invest in your teen's future career with our art programs; we have a number of online camps and classes available year-round for those serious about attending College or University and continuing to be a professional animator, illustrator, game artist, architect, interior or industrial designer. We foster an encouraging learning environment, offering programs at a variety of price points. We aim to help your teen to feel empowered to follow their creative goals and dreams. Don't take our word for it, have a look at the testimonials on our website!
Website | Facebook | Instagram | Twitter | YouTube
---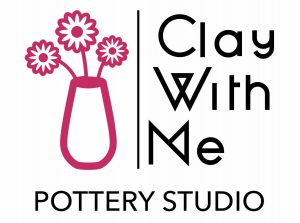 CLAY WITH ME *KIDS! NEW location 2112 Dundas St West.
From July 11 and run until August 21. There will be activities like hand building, wheel throwing projects and outdoor walks. Summer at Clay with Me is fun and packed with informative creativity. Every week we will introduce a theme that will help kids to explore their imagination and make amazing things out of clay. Our time together will be spent: Handbuilding with clay, Wheel time with clay, crafts, Outdoors park breaks and more.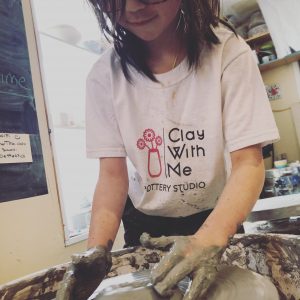 Sign up now! here: https://claywithmepotterystudio.ca/kids-camp
---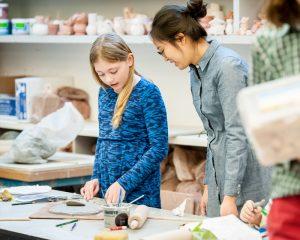 The Gardiner Museum's popular multimedia summer camps for ages 6 – 12 give kids the opportunity to sculpt with clay, draw, paint, and more in a fun and inclusive environment. Campers will embrace their creativity using a wide range of materials to explore weekly themes, ranging from nature to science fiction. Each week-long camp is taught by one of our experienced artist-educators and includes guided visits through the galleries in addition to hands-on making and artistic exploration. Kids will get inspired by the Gardiner Museum's world famous collection of pottery and discover stories and cultures from around the globe. Register now for a summer of clay and creativity!
Email:mail@gardinermuseum.com
Website: http://gardinermuseum.com/camps
Instagram | Facebook | Twitter
---

Some of the world's funniest superstars got their start at world famous comedy launching pad The Second City, and your child can be part of that all-star list, too! Shy kids. Class clowns. Curious kids. We welcome all types from all experience levels, and programming is led by top-notch performers and instructors who are experienced working with young students. We have camps available for kids ages 7-18!
Email: customerservice@secondcity.com
Website: www.secondcity.com
Phone: 800.896.8120
---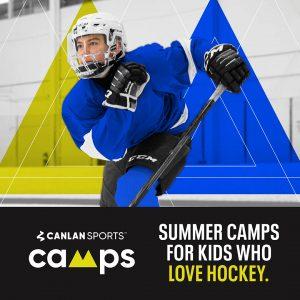 Let's give the kids what they want this summer: Hockey! With a full camp season of exploration, imagination & play, we turn break-time into play time. It's play-based instruction that combines learning with friends, having fun and building new skills!
The Canlan Sports Hockey Camp experience will:
Keep your kids active & engaged.
With detailed, skill-based activities, your child will not only improve their physical health, but they'll stay motivated to grow their game.
Expand your child's mindset.
From encouraging children to become individuals with self-discipline, to exploring their own creativity on-and-off ice, gaining confidence is what hockey is all about.
Create long-lasting memories
It's all about connecting! Building friendships through the shared experiences of learning and playing together, creates memorable bonds for life.
Join Canlan Sports™ Hockey Camps and keep your child motivated to learn more about the game they love, and gain skills to be better on, and off the ice.
Hockey Camps – Canlan Sports
helpcentre@canlansports.com
Instagram | Facebook | Twitter | YouTube
---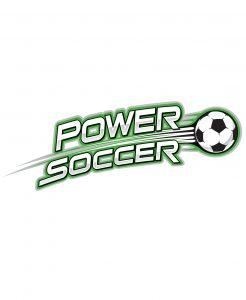 POWER SOCCER
Power Soccer offers dynamic and enjoyable soccer training programs that are completely focused on player development. Soccer programs are available for players of all skill levels. We offer year-round co-ed programs as well as girls only classes. Register for weekly soccer schools, Winter Break, March break, Summer & PA day camps. Team training, 1 on 1 sessions & semi-private classes are available as well. Locations in North Toronto, East York, Leaside, the Danforth, York Mills, Bayview Village, & more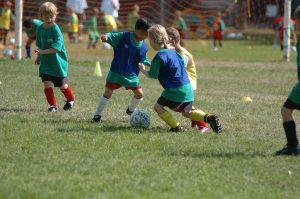 Power Soccer
logan@powersoccer.ca / 416-425-6062
www.powersoccer.ca/
Facebook | Twitter | Instagram | YouTube
---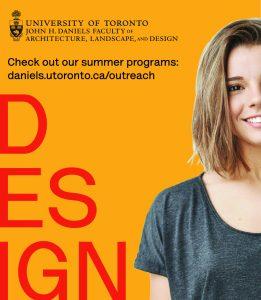 Looking for creative summer programs? The Daniels Faculty at the University of Toronto is offering three programs this summer both in-person and online.
Daniels Minecraft Program (Online) for ages 8-14 years old is offered as a 1-week full-day or 2-week half-day program. This program uses your participant's love of Minecraft to explore the fundamentals of design and architecture while building teamwork and communication skills.
Daniels Design Discovery (Online) for ages 15-18+ years old is offered as four 1-week courses. This program provides a comprehensive introduction to the discipline of architecture, giving you the opportunity to experience different ways of seeing, thinking, and making through the lens of design.
Daniels Design Discovery (In-Person) for ages 15-18+ years old is offered as two 2-week courses. This program is for anyone interested in a future career in design and is a great opportunity to experience the intensive studio culture that characterizes most architecture programs.
https://www.daniels.utoronto.ca/outreach
Facebook | Twitter | Instagram
---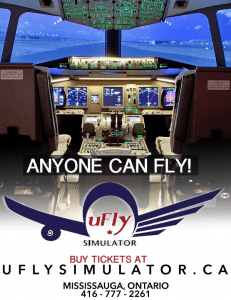 Fly our state of the art 777 with a 180* field of Vision.
One 737 with big screens and 8 Cessnas simulators. Total of 10 simulators with professionals' instructors.
Your kid will have so much fun while learning the basic of a flight.
An exclusive, unique and unforgettable experience for young minds to discover, interacting with pilots and fell like how is to be a pilot while flying in the sky and making the landings.
Our simulators will make your kid feel  like a real pilot with our projectors, screens and monitors on a complete immersion in the flights.
The perfect adventure where kids will try over and over to their satisfaction of landing safely their plane.
Doors are closed during the time and no one else have access to our facility unless direct by parents.
Come and fly with us. Let's fly!
Facebook | Twitter | Instagram
---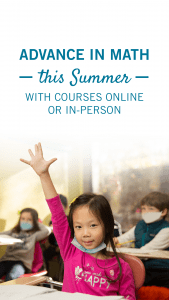 RSM is an award-winning, after-school math program for K-12 students. Recently named "among the top schools in the world" by the Johns Hopkins CTY, we help children of all levels excel in mathematics. At RSM, we believe all children are capable of developing a solid foundation in math if taught correctly.
Math empowers the mind for independent thought. Whether it's excelling on a test, getting into a top university, or succeeding in any career, math is what gets you there.
By guiding our students to derive new concepts based on those they learned before, we promote understanding over memorization. Algebra is introduced in elementary school when kids are best at grasping abstract concepts.
All of our teachers have a degree in mathematics or a related field. Our team of curriculum experts use their wealth of classroom experience and strong academic background to continuously advance RSM's curriculum and teaching methods.
---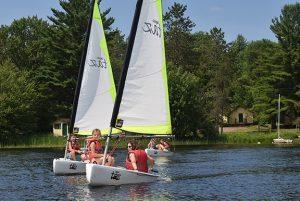 Sparrow Lake Camp has been offering affordable summer fun for kids and families for more than 100 years! Our one and two week summer camp programs are available for kids ages 6-16. Our special Holiday Camp programs offer camp for friends and family of all ages.
https://sparrowlakecamp.com/ | Phone 416-483-2619
Instagram | Facebook

---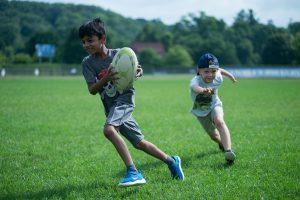 Camp U of T Scarborough provides quality in-person STEM programs for children and youth through a variety of specialty themed camps, leadership workshops, inclusive activities and special events!
Camp U of T Scarborough
Website:  https://www.utsc.utoronto.ca/retail-conference/camp-u-t-scarborough
Email:  camp.utsc@utoronto.ca
Phone: 416-208-5156
OurKids Media │ Facebook
---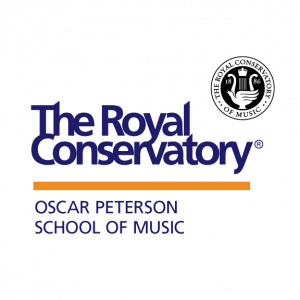 Named for the legendary jazz pianist, alumnus and Honorary Fellow of The Royal Conservatory, and located in our beautiful and historic downtown Toronto location, The Oscar Peterson School of Music (formerly the Royal Conservatory School) offers music classes for students of all ages and abilities. Whether you want to take lessons with acclaimed faculty in piano, cello, guitar, voice, and more; perform at a professional level; play for pure enjoyment; and/or make music with others, there is something year-round for all musicians at The Oscar Peterson School.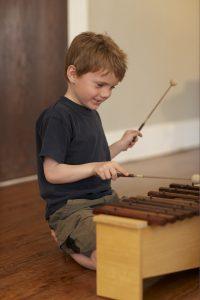 Registration is open for Summer Camps — sign up early to avoid disappointment. There are fun, interactive full-day camps for children ages 4-17 with optional early drop-off and extended care. Choose from Strings Camp; Instrument Exploration; Band Camp; Rock Band Camp; or Musicals and Singing Camp.
oscarpetersonschool@rcmusic.ca
416.408.2825
---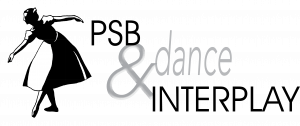 PSB & INTERPLAY is offering July recreational and August intensive summer dance camps at both INTERPLAY (downtown Toronto) and PSB (Pickering/Scarborough) locations. Recreational camps are suitable for children ages 3-12 who will enjoy a fun experience that includes music, drama, games, dance training, arts and crafts, outdoor lunches and park visits. Intensive camps are designed for serious dance students ages 8-18 who will experience a full and extensive range of dance training by certified and inspiring dance instructors. The program will include ballet, contemporary, jazz, and strength and conditioning. The intensive camps may also be an auditioning period for students interested in joining our fall intensive and enhanced programs. Students accepted into these programs are also provided performance opportunities with our Profile Dance Company and Competitive Division. Visit https://psb-interplay-dance.ca/programs/summer-dance/ for more information or to register online.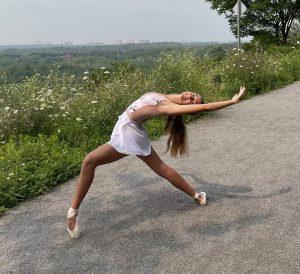 Contact Info:
PSB (Pickering/Scarborough): 416-284-6784 | psboffice@bellnet.ca
INTERPLAY (downtown Toronto): 416-972-1316 | staff@interplay-dance.ca
---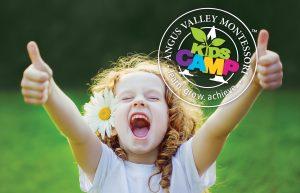 JOIN US FOR A SUPER COOL SUMMER
Summer is the ideal time to introduce your child to our wonderful AVM Schools!
Our locations have themed weeks planned for ages 6 months to 12 years with a balance of play, learning and fun activities. Our schools have large, bright, clean classrooms and children enjoy supervised outdoor time in our age-appropriate, private, secure playgrounds. Kids Camp fees include Chef-designed lunch and snacks prepared and served on-site daily. Find a location near you in Milton, Pickering, Uptown Toronto (Yonge/Sheppard), and Vaughan. We're also accepting registrations for infants to 6 years, plus before/after school care for September 2022 – children learn, grow and achieve through our customized Montessori curriculum. More locations are coming soon! We look forward to sharing more about our Kids Camp.
---

Spark your imagination at the Aga Khan Museum Summer Camp and explore images and stories across time and place. As Campers venture into a dazzling world of images in our IMAGE? The Power of the Visual exhibition, they will learn about courageous heroes, powerful leaders, and loving people who have always imagined a more hopeful future. Campers will reflect on their own identities and future as they create art in different ways, using painting, sculpture, photography, and drama to express themselves. In-person and virtual camps are available from July 4–August 19.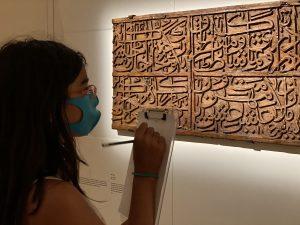 Contact: learn@agakhanmuseum.org
---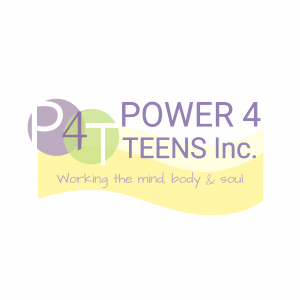 Power4Teens is about building self-acceptance, confidence, and empowering youth (age 8-17yrs). We learn, we create, and we discover how BeYOUtiful and PowHERful we truly are. Our day camp in Toronto and overnight camp in Muskoka, are set in a fun, friendly and active environment where we promote authenticity, individuality, and acceptance. Our activities include, Stand Up Paddleboarding, obstacle courses, scavenger hunts, swimming, and DIVA Day! Our topics of discussion can include, comfort zone, dealing with bullies, journaling, body positivity and so much more! Connect with us for more details.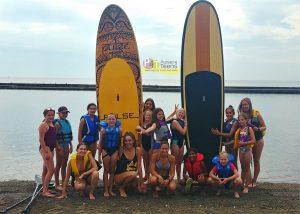 ---
OAKLearning Center is a premier supplementary learning center in Oakville, Ontario for K-12 students. We strive to inspire student's curiosity and strengthen student's core academic skills. Our STEM education is built on world-renowned robotic programs for kids in elementary school ages.
Our camps are designed around robotics and science projects. In every one-week camp, in addition to small science projects on daily basis, campers will learn to build and program a few fully functioning robots to accomplish a pre-defined mission. Kids will also be working in teams to do their project presentation to showcase their robot project accomplishments. Parents are welcome to join this presentation on Friday afternoon of camp week. Our camp programming is balanced with daily team activities, science projects, outdoor recreations, and nutritious hot lunch prepared by and enjoyed in Fortinos. Afternoon fruits and snacks are also provided for the busy bodies and minds.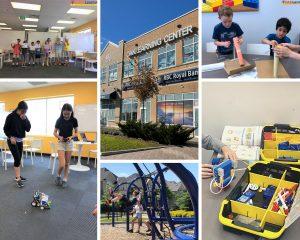 Email: info@oaklearningcenter.com | Phone: (289)725-7700
Website | Facebook | Instagram
---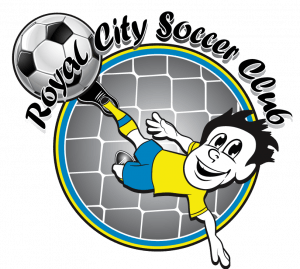 The Royal City Soccer Club is celebrating our 30th annual summer camps this July and August…the #1 grassroots soccer day camp in Canada.  Our program is designed to offer a soccer focus in the morning with a leisure swim and camp activities in the afternoons.  All children aged 5 to 13 are encouraged to register for full day or morning sessions at any of our locations across Toronto, York, Peel, Durham, Hamilton, Burlington, Oakville and Milton.  We offer early drop off and late pickup times with additional extended care times available ($$). Our camps operate during all 9 weeks in July and August. To register or for more information call 1-800-427-0536 or visit us at royalsoccer.com.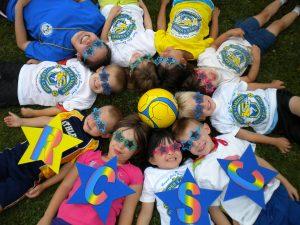 ---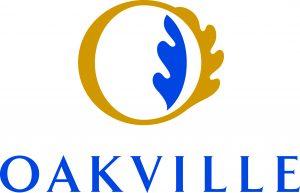 Get ready to celebrate National Youth Week! The Town of Oakville and community partners are offering seven days of free activities and learning opportunities for youth from May 1 to 7, 2022. Visit oakville.ca for a complete list of activities, including links and details to get involved. Follow @OakvilleYouth on Instagram, Facebook and Twitter for a chance to win prizes.
recreation@oakville.ca or call 905-815-2000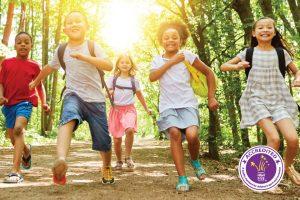 ---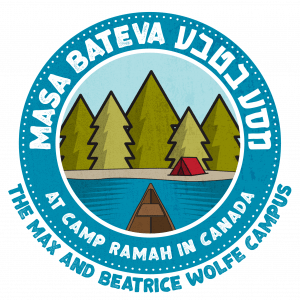 Join us for Masa BaTeva: Outdoor Experience at Camp Ramah in Canada, for a life changing summer camp experience, combining in-camp outdoor experiences, out-of-camp canoe camping, and rock climbing as well as beloved, classic Ramah Canada programming. Masa BaTeva campers will spend a significant amount of the session camping in Ontario's stunning and rugged provincial parks. Our focus will be on canoe camping in the vast waterways and wilderness but will also include an out of camp rock climbing and/or backpacking trip. While in camp in our beautiful, expansive Muskoka campus, campers will experience our exciting new climbing, high ropes, rappelling and adventure courses; paddling and swimming in our lake. Campers will hike and bike our wilderness trails, and participate in accessible, joyous Jewish experiences with an environmental/nature focus.
July 25, 2022 – August 18, 2022 (Full Session), July 25, 2022 – August 7, 2022 (current grade 5 and 6)
Sami Eisen, Program Director, sami@campramah.com or 416-395-2193 x 2501
---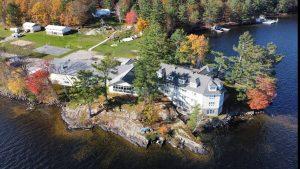 Situated on the shore of Lake Rosseau with our own private bay, Camp Frenda has been making incredible memories for campers since 1945.  From water skiing to our horse barn, from our own natural rock wall to our amazing craft complex, Frenda has something for everyone, along with some of the most reasonable camp rates you'll find anywhere! Bus service available from Toronto or Oshawa.  Reach out today – a great summer awaits!
---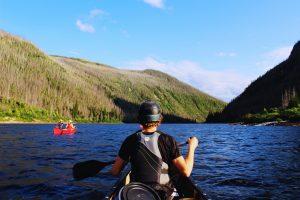 Spend your summer out in the woods with Camp Wanapitei! Since 1931, Wanapitei has sought to inspire, through the wilderness canoe trip, a sense of adventure, self-awareness, confidence, compassion, and deep connection to the natural world. Based on Lake Temagami, we offer flatwater and whitewater canoe trips for children and youth ages 7-18. Come explore the beautiful waterways of northern Ontario, Quebec and beyond. An experience with Wanapitei is truly an investment in life and we invite you and your family to be a part of our community.
http://www.wanapitei.net/ | campinfo@wanapitei.net
Phone: 519-767-9714
---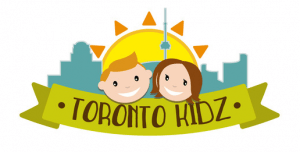 We offer a wide range of camps in Toronto for 5-12 year-olds. Our KIDZ Camp for our younger campers follows a weekly theme such as Pirates, Dinosaurs, Animals, etc. – while our JUNIOR CAMP for 9-12 year-olds, focuses on topics such as Arts, Survival, Fun with Science, etc. All our programs include a weekly field trip to one of Toronto's main attractions and a second field trip to High Park.
Our programming consists of the perfect mix of indoor and outdoor time. We spend a good amount of time outdoors each day exploring close by parks and splash pads. Additionally, we explore the city on our field trips! Indoors, we play games, get creative with arts & crafts and learn exciting new things related to the weekly theme! We truly care about each camper's experience and build up long-lasting relationships with our camp families!
info@torontokidz.ca
647 629 2020
---

Camp Ak-O-Mak is a private, non-profit, one-of-a-kind sports camp for girls aged 7-16. Located on beautiful Ahmic Lake, just a half hour east of Parry Sound, our campers enjoy unique summer programs of competitive swimming, open water swimming, triathlon, sprint canoe and kayak racing. In addition to these pillar sports, Camp Ak-O-Mak offers instructional programs in more than 25 other sports and activities. Our camp offers the best open-water swimming experience, geared to age and ability— many Lake Ontario swimmers got their start at Camp Ak-O-Mak! Our campers receive world class coaching in swimming and triathlons and we are the only camp that participates in Ontario triathlons and regattas. Complete with on-site medical and our own personal chefs, Camp Ak-O-Mak is truly a one-of-a-kind camp experience!
Visit www.campakomak.com or contact us for more details! 416-427-3171 dianne@campakomak.com