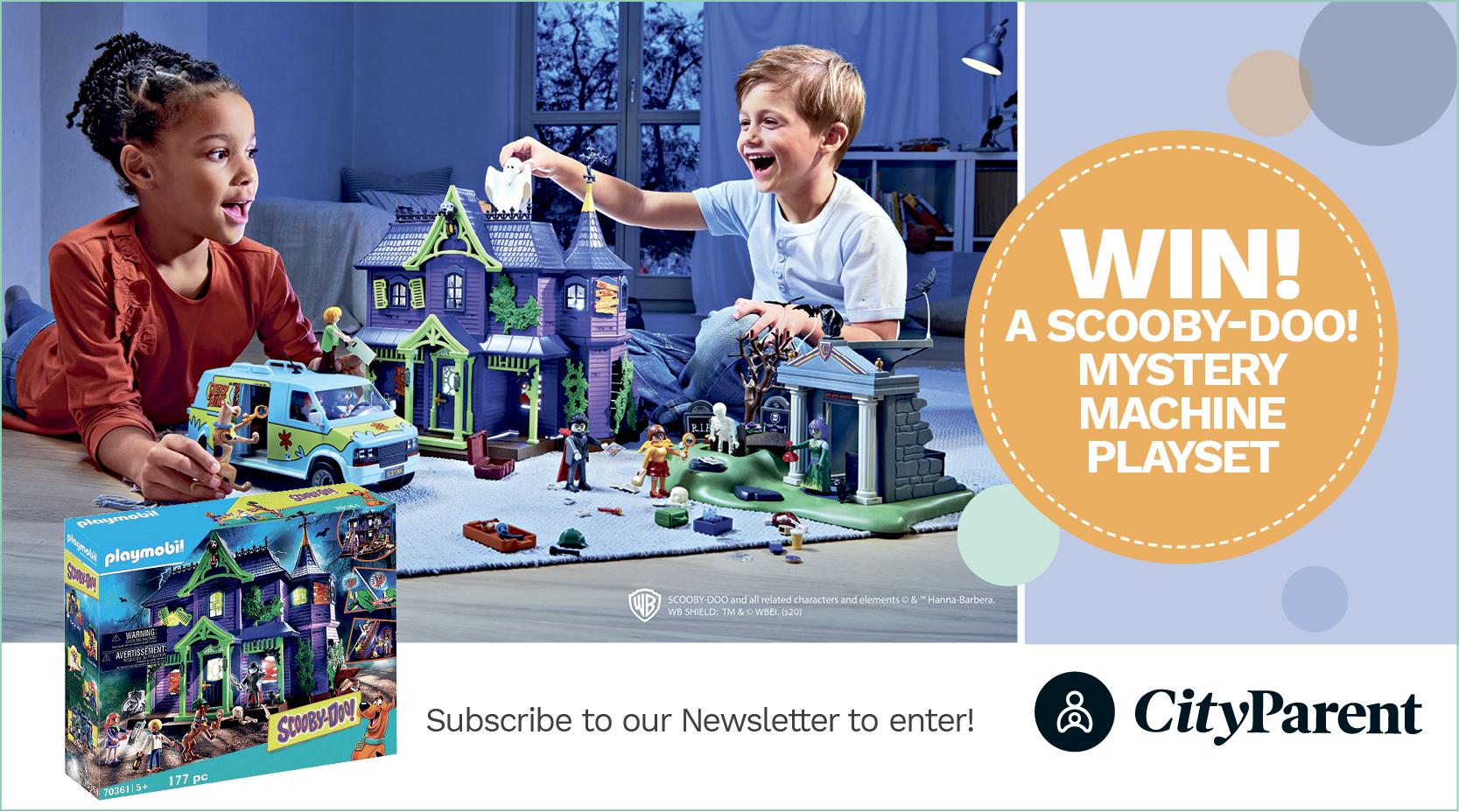 Trick or Treat – Closed
Scooby-Doo! Adventure in Mystery Mansion will keep your child intrigued. More than building blocks. Mystery mansion has many extras to keep them entertained with trapped doors, secret hideouts, hidden doors, and the fun doesn't stop there. Download the Playmobil app to continue the enjoyment. Due to small parts, the Mystery Mansion is not for children under 3.
Playmobil: SCOOBY-DOO! Adventure in the Mystery Mansion
This Contest is now closed.