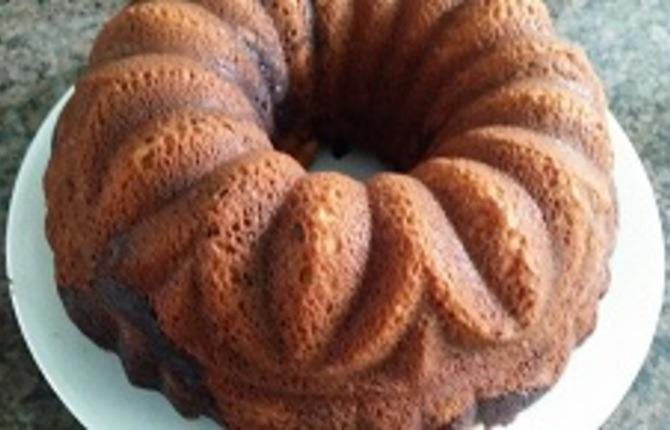 Vintage baking to remember loved ones
When I was a little girl, I use to love baking with my Oma. She use to make incredible tortes, pies, and Bundt cakes. One of her favourite things to make was a German marble cake using her mother's Bundt pan. When she passed away, that antique cake pan was passed down to me.
I did some research and found out that the pan I inherited was a vintage Rein Kupfer German copper Bundt pan or jelly mold. I'm not sure how old it is exactly, but I know my great-grandmother brought it with her from Germany in 1945 and she had had it for quite some time, so it's probably over 90 years old. Regardless of its age, it's the sentimental value that to me is priceless. Whenever I use it, I fondly remember both my Oma and great Oma. For my children, it's hard for them to fathom how old it actually is, but they know how special it is and they always help me mix the batter and pour it into the pan.
When we sit down to enjoy a slice of freshly baked chocolate and vanilla marble cake, we often talk about family members who are no longer with us. It gives us a great opportunity to share memories and talk about our heritage. Although my kids never met my great grandmother, they did know my Oma. She was a wonderful woman who loved her great grandchildren very much.
Some people pass down antique pocket watches, jewelry, photographs and other trinkets, but this Bundt pan is one of my most prized possessions. It's especially symbolic because not only do I use the pan itself, I use recipes that have been handed down through the generations. One day, I'll part with it and pass it down and it makes me smile to think that one day, my kids will be using it to bake with their children! Hopefully, I'll still be there to make new memories and share old memories with my great grandchildren.