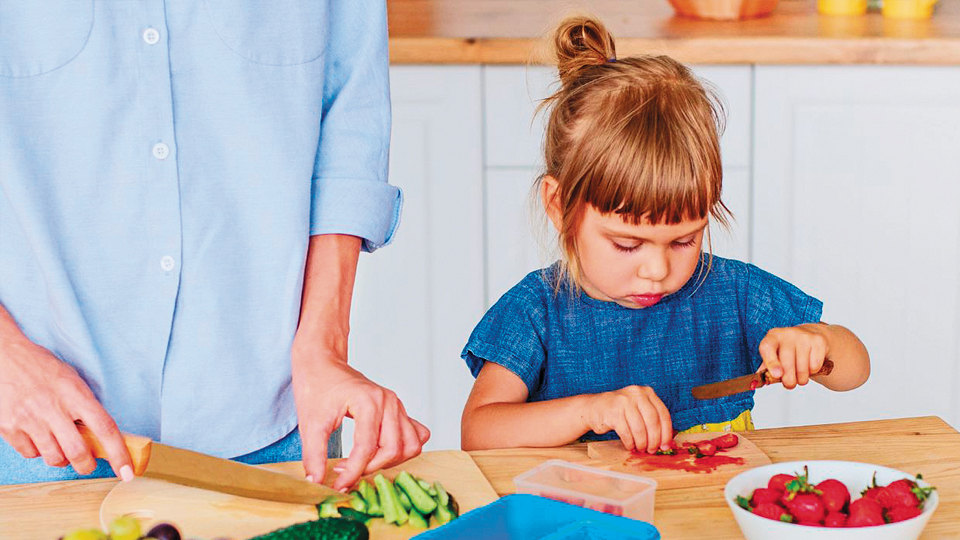 Three tips for an eco-friendly lunch box
Back-to-school means back to packing lunches. As more schools are encouraging 'litter less' lunches, it can be hard to come up with ways to make your child's lunch more sustainable and waste free. Here are three tips to make it easier:
Portion to reduce packaging
Buy food you'll use in your child's lunch, like yogurt or applesauce, in larger quantities. Purchase a big tub that you can portion into reusable containers, rather than individually packaged cups, to avoid wasteful packaging.
Put re-useable or wooden cutlery and a cloth napkin into your child's lunch box to reduce what's thrown away. A napkin is also something you can personalize so kids can stand out from their friends.
Consider where your food is coming from
Grow your own salad, herbs, or vegetables where possible. This saves on packaging and transportation-related emissions, which helps reduce your carbon footprint. It's also a great activity for engaging the kids.
When shopping, look for products from companies that are prioritizing eco-friendly initiatives. You can often identify them by the packaging.
Meal plan, 'up cook', and make your own snacks
Instead of buying individually wrapped snacks at the grocery store, try healthier, more environmentally conscious options. You could also turn this into a Sunday activity with the kids by batch-making homemade granola bars. Not only can this be a fun family activity, but you'll save countless wrappers from going to a landfill.
Meal planning helps to reduce food waste. Are you likely to have leftovers that can be 'up cooked' and added to your child's lunch? Leftover chicken from last night's dinner can be used on a sandwich, or leftover bacon from breakfast can be a tasty salad topping.