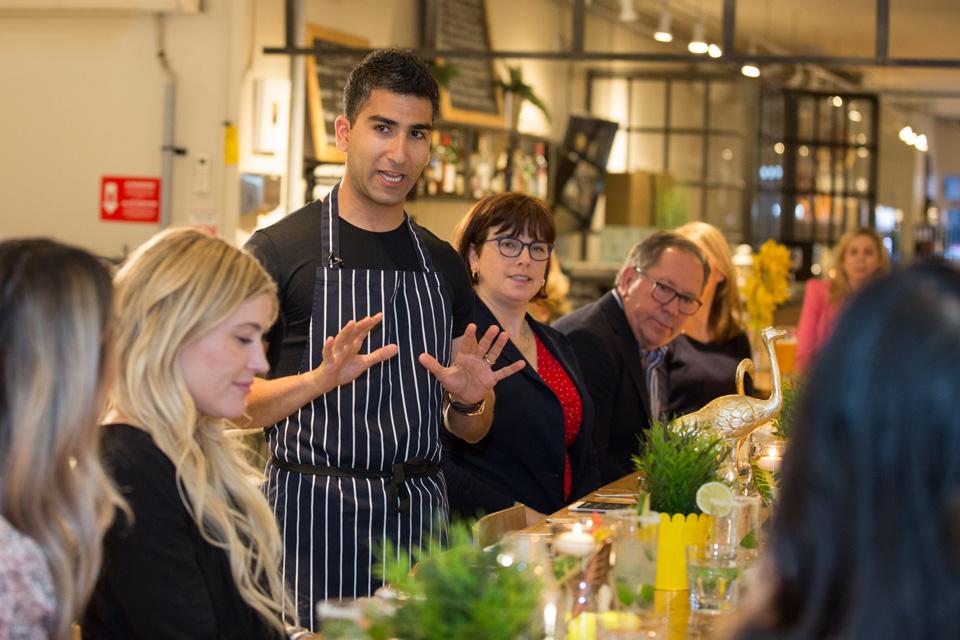 Taking on turkey
By Christine Davis
When Chef Shahir Massoud was tasked by Butterball to produce a show that would take him across the country, preparing traditional dishes from eight different families of various backgrounds, little did he know he'd learn a thing or two along the way.
Most notably was one of the ingredients the Trinidadian family used. Chadon beni, which is a cousin of cilantro was new to Massoud, who had also never used the particular caramelization technique the same family used to prepare their pelau.
Typically, Davindra, the family cook would prepare the meal using beef or chicken. Likewise, all the families featured on the show were asked to swap turkey for their traditional meat. For the Portuguese family that meant turkey instead of lamb and for the Indian family, whose main cook is also a chef by trade, turkey rather than goat.
"Each were surprised with the turkey swap," Massoud admits, but they were "all open to trying it…and it didn't bastardize their traditional recipes, but did make them leaner," which Massoud says made them think they could make these family-favourite meals more regularly.
One thing Massoud would say each family shared was that none of them was doing anything complicated. "It's better that way," he admits. "Each family had little tricks, ingredients that they didn't think was a big deal but it is." The chef says he's learned it is worth the extra effort to seek out things such as Portuguese paprika, which adds a sweet a smokey flavour. "It's not a big deal, but it's cool," he quips.
It's that attention to detail, that focus on staying true to a traditional recipe and preparing it with family that makes meals special. Swapping turkey for a different meat maintained the integrity of the dish and Massoud says that the average Canadian family is likely to learn a lot from the show – about the food of other countries, the traditions of families and turkey, too.
"It's poultry," he says simply, "just larger." While he admits the flavour profile is a bit different than chicken he says it can be cooked in much the same way.
"People imagine the process of cooking a whole turkey. That's an event and part of the intimidation factor." By using different pieces of turkey and manipulating it to be the size you need, new and traditional recipes can be enjoyed.
"Never overcook it," Massoud cautions. "That's it."
The show, "Around the World in 8 Meals", will premier on Gusto on Wednesday, June 5 as a 60-minute episode that can also be caught online at Gusto and Crave on Demand. Catch the individually-produced six-minute pieces at Butterball.ca as well.