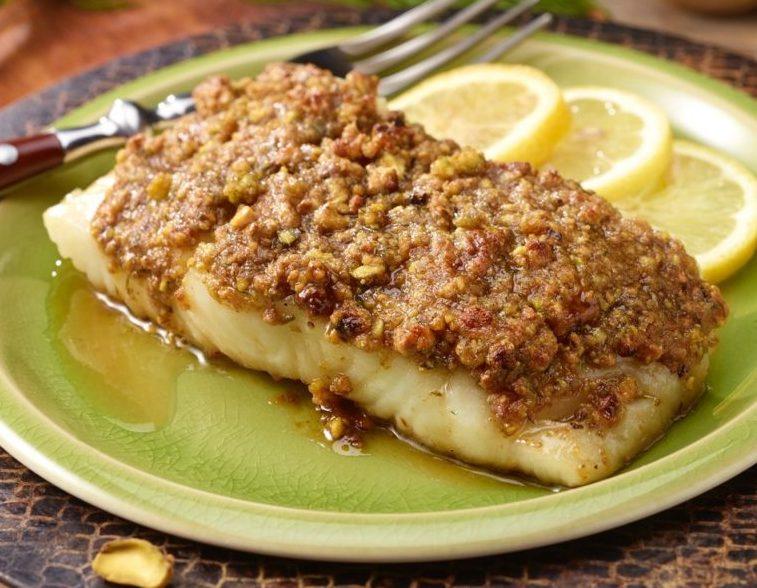 Sea Bass with a pistachio crust
SERVES: 6
This dish comes together quickly and is delicious paired with green beans and roasted potatoes. It's a bit on the rich side, so I suggest using fillets no more than 5 ounces each. If using one large fillet, you may need to increase the cooking time by a few minutes.
While the general rule of thumb for cooking fish is 10 minutes per inch of thickness, I've included the option to cook these filets for 12 minutes per inch. I find that with the crust on top, it can take a bit longer. It's really to your taste ‹ just remember, it will continue cooking after you take it out of the oven and let it rest.
6 (4- to 5-ounce) skinless Chilean sea bass fillets
1 cup salted, dry roasted pistachio nuts, very finely chopped (can chop in a food processor)
1/2 cup firmly packed brown sugar
3 tablespoons fresh lemon juice
1 tablespoon chopped fresh dill or 1 teaspoon dried dill
Freshly ground black pepper, to taste
Preheat oven to 400 degrees. Line a 15- by 10- by 1-inch baking pan with parchment paper.
Place sea bass fillets in prepared pan. In a small bowl, combine the nuts, sugar, lemon juice, dill and pepper. Spoon the mixture evenly over each fillet, pressing down to adhere.
Bake for 10 to 12 minutes per 1-inch of thickness of the fillet, or until fish reaches 140 to 145 degrees when measured with an instant-read thermometer. Let stand for 5 minutes before serving.
MAKE AHEAD: Fish with topping can be prepared but not baked up to 4 hours in advance, covered and refrigerated.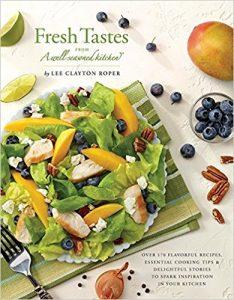 Recipe/photo reprinted with permission from Fresh Tastes by Lee Clayton Roper