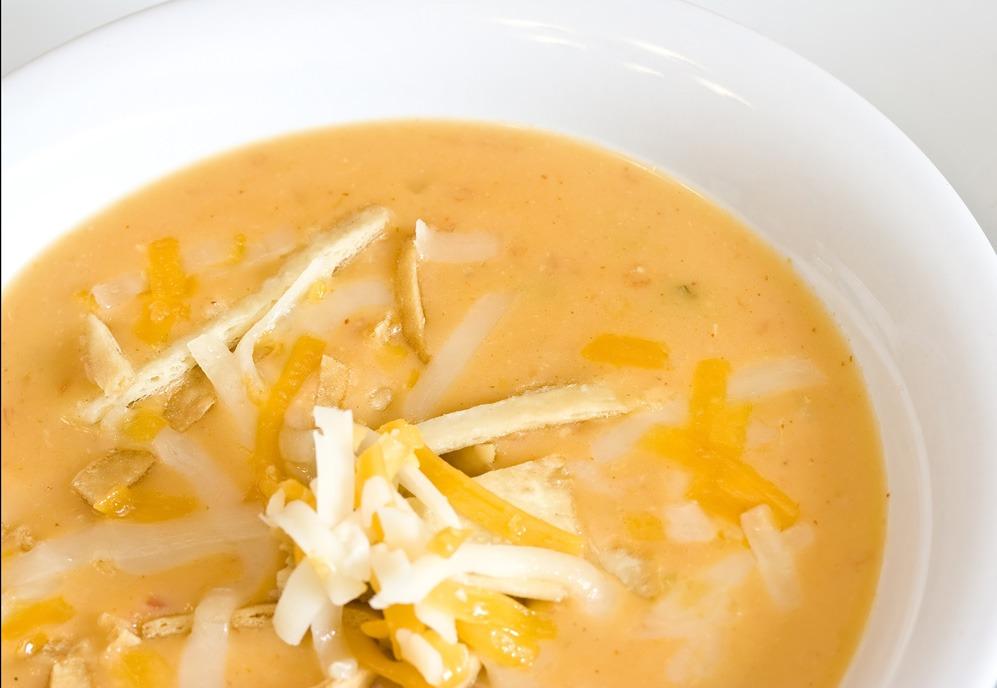 Nippy Apple Cheddar Soup
Ontario Apples and Cheddar cheese have always been a perfect match. Here's a new twist, a steaming bowl of Apple Cheddar Soup, with just a hint of curry, it will surely hit the spot on a cool fall day.
Preparation Time: 15 minutes
Cooking Time: 20 minutes   Servings: 4
Ingredients
2 tbsp butter
4 Ontario Apples, peeled and
chopped, (about 4 cups/1 L)
2 Ontario carrots, chopped
1 Ontario onion, chopped
2 garlic cloves, minced
1 tsp finely minced ginger
1 tsp each of curry
and dry mustard powder
2 cups each of chicken broth
and apple cider
Salt and cayenne pepper to taste
1 cup grated Ontario Old Cheddar
Preparation
In a large saucepan, melt butter over medium heat.  Add apples, carrots, onions, garlic, ginger, curry and mustard powder. 

Sauté 5 to 7 minutes until onion begins to soften.

Add broth and apple cider, bring to the boil, then reduce heat and simmer partially covered for 15 to 20 minutes until vegetables are very tender. 

Using a food processor or blender, puree until smooth. 

Add salt and cayenne pepper to taste. 

Ladle soup into bowls. 

Sprinkle each serving with 1/4 cup (50 mL) Cheddar cheese.
Recipe provided by Foodland Ontario