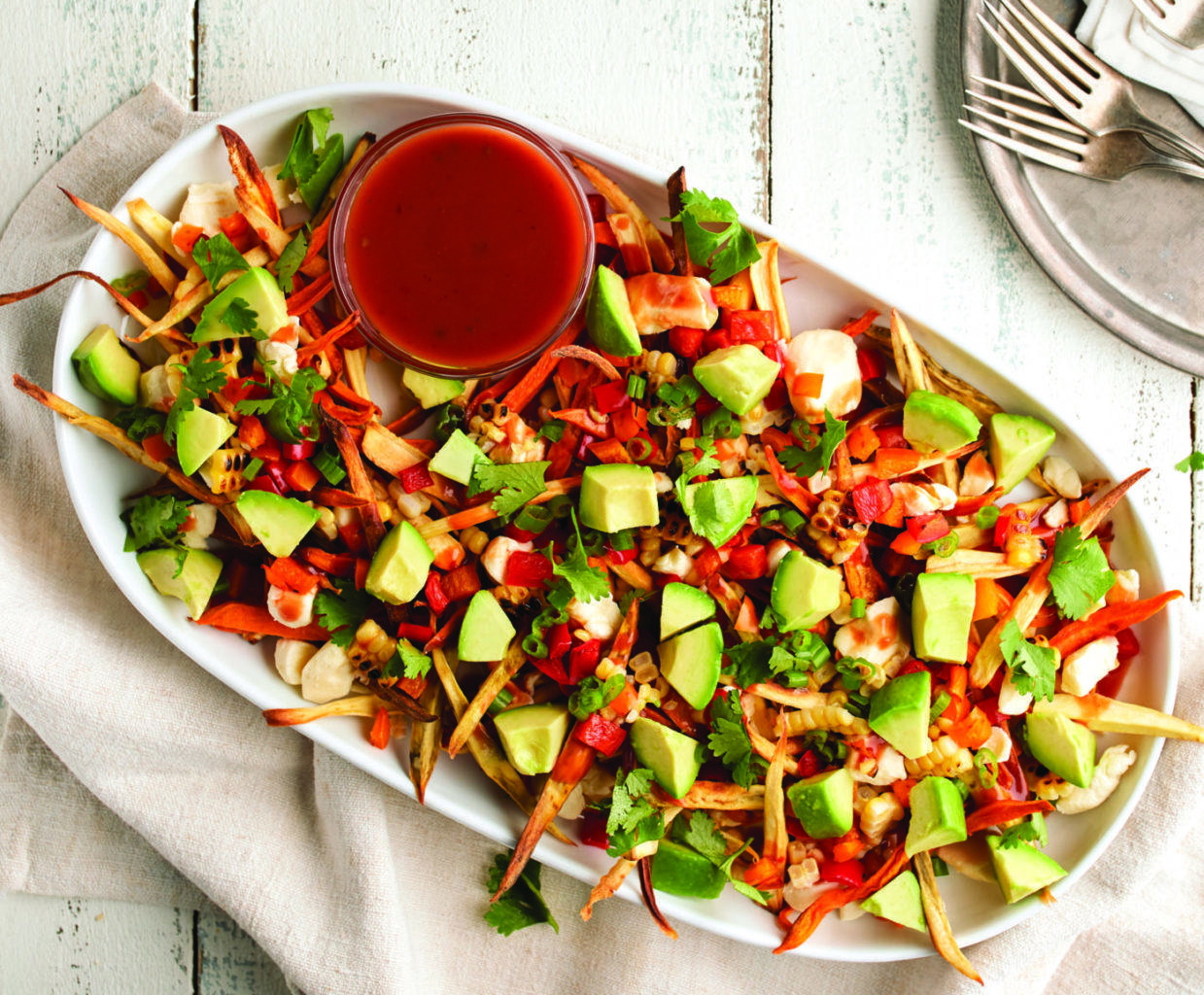 New take on Mexican favourites
Beef and Avocado Whole Wheat Taco Boats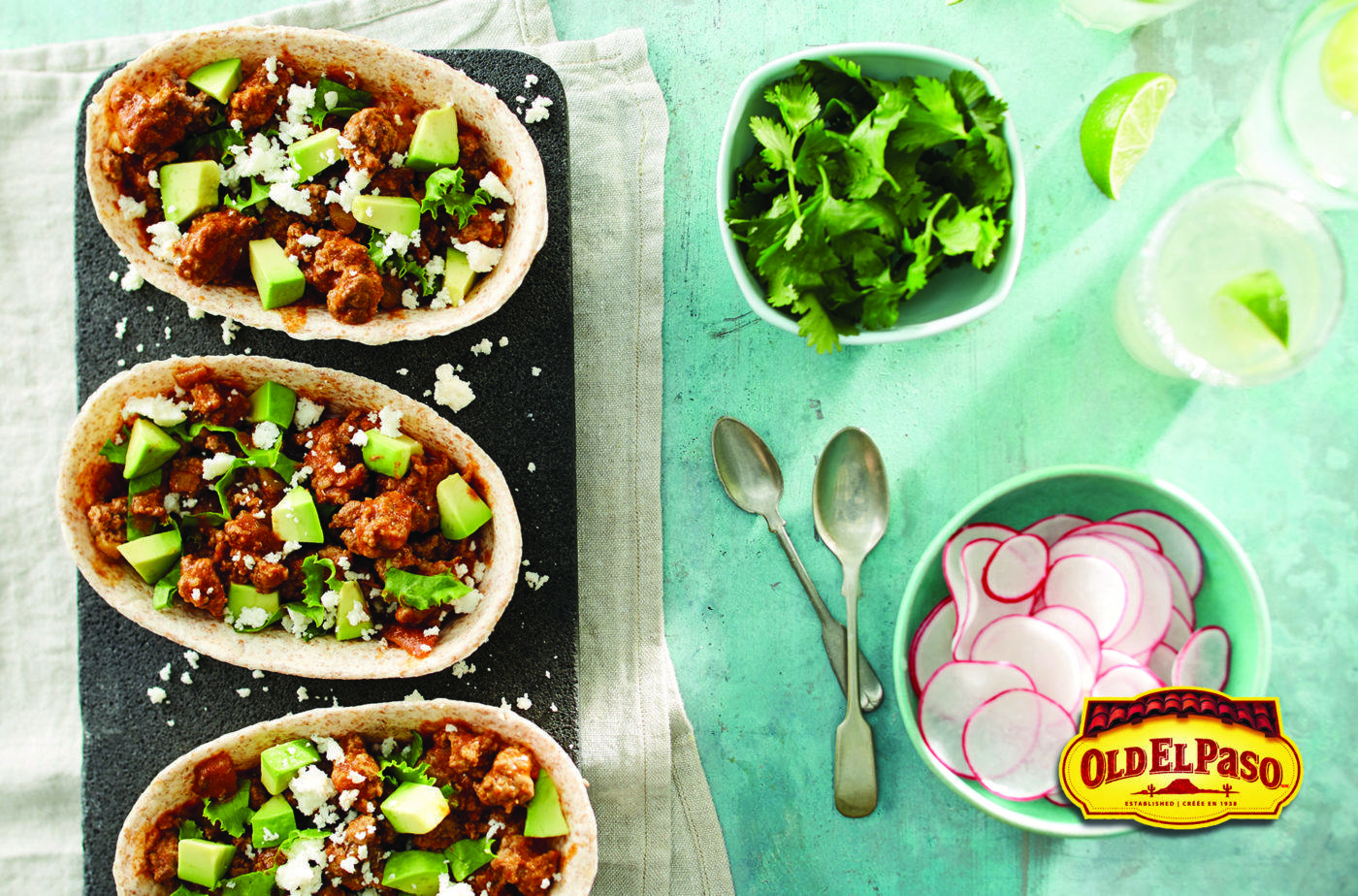 Serves 4
Ingredients
1 lb lean ground beef
1 package taco seasoning mix
¼ cup water
1 can chopped green chilies (127 mL)
8 Old El Paso™ whole grain Tortilla Bowls
1 Avocado from Mexico, diced
¼ cup crumbled queso fresco cheese
Lime wedges
Topping Ideas: shredded lettuce, sliced radishes, diced tomato, sour cream, fresh cilantro leaves
Directions
1. In 10-inch nonstick skillet, cook beef over medium heat 8 to 9 minutes, stirring occasionally, until brown; drain. Stir in taco seasoning mix, water and green chilies.
2. Cook 30 to 60 seconds longer or until liquid is absorbed.
3. Heat Tortilla Bowls as directed on package. Serve with beef mixture, avocado, cheese, lime wedges and toppings.
Mexicanadian Poutine with Roasted and Grilled Veggies and Avocados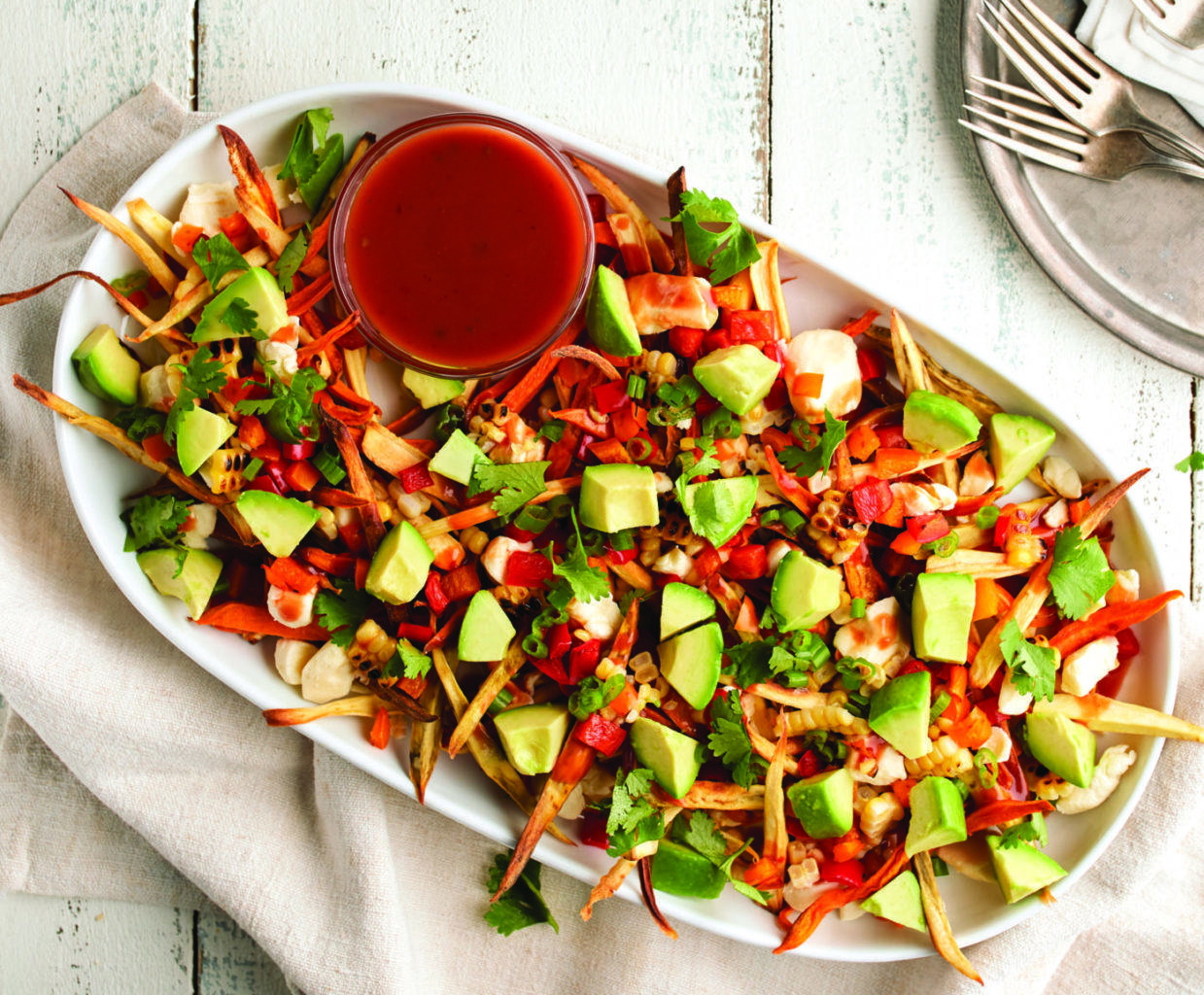 Ingredients
1 sweet potato, peeled, cut into sticks
1 turnip, peeled, cut into sticks
3 parsnips, peeled, cut into sticks
3 carrots, peeled, cut into sticks
Splash of canola oil
Salt and pepper, to taste
Sauce
1 cup ready-made poutine sauce
2 tbsp. tomato paste
2 tsp. Worcestershire sauce
1 tbsp.
hot sauce (such as Valentina, Red Hot, etc.)
1 tsp. cumin seeds (optional)
Kernels from 2 grilled ears of corn
2 grilled peppers (homemade or store bought), diced
1½ cups cheese curds
2 avocados, peeled, pitted, and cubed
2 shallots, minced
2 tbsp. cilantro, roughly chopped
Directions
1. Heat oven to 180°C/375°F
2. Mix vegetable sticks in a bowl with the oil, salt and pepper. Place on a baking sheet lined with parchment paper and cook on centre rack for 20–25 minutes.
3. Add sauce ingredients to a pan and cook over medium/low heat for 10 minutes. Set aside.
4. When vegetables are done, put roasted vegetables, cheese curds, roasted peppers, grilled corn, and avocado cubes on a serving platter (or 4 individual plates). Top with shallots and cilantro.
5. Drizzle with sauce before serving.
Mediterranean Guacamole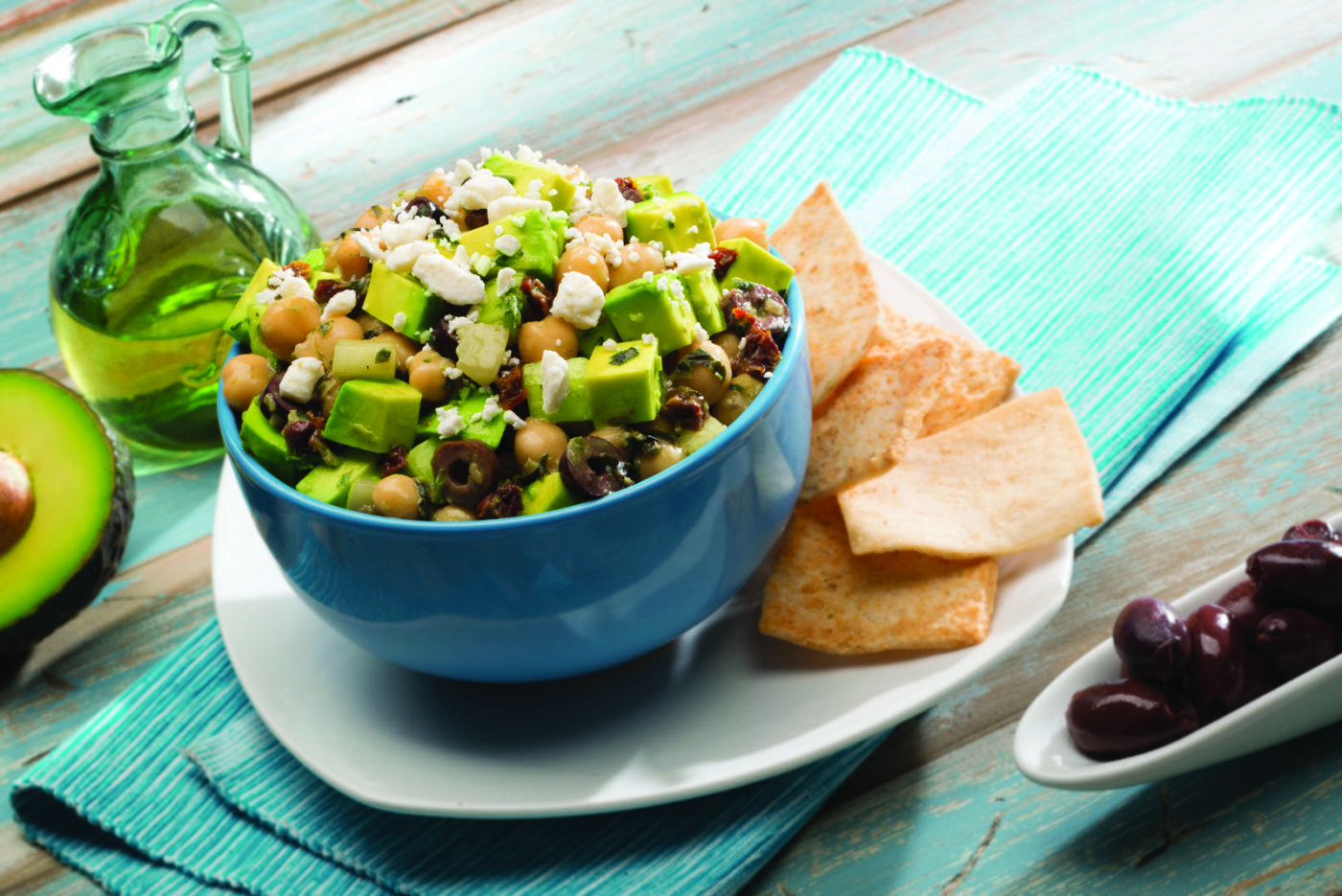 Serves 6 to 8
Ingredients
½ cup chopped red onion
1 garlic clove, minced or pressed
1 to 2
jalapeño or serrano peppers, seeding optional, finely chopped
½ cup chopped fresh mint
½ cup chopped fresh basil
¼ cup fresh squeezed lemon juice
3 tbsp. extra virgin olive
1 tsp. kosher or sea salt, or to taste
¼ tsp. freshly ground black pepper
1
15.5 oz. can chickpeas, about 2 cups, rinsed and drained
2
baby cucumbers, 2 cups, diced
¼ cup
chopped sundried tomatoes packed in oil
¼ cup chopped pitted Kalamata olives
3
ripe Avocados from Mexico, halved, pitted, meat scooped out, diced
¼ cup crumbled feta cheese, or to taste
Pita chips or pita bread, to serve
Directions
1. Place the red onion, garlic, jalapeño, mint and basil in a mixing bowl or molcajete and mash together with a tejolote, pestle or fork, making a coarse paste.
2. Stir in the lemon juice, olive oil, salt and pepper, mash and mix again.
3. In a large bowl, mix the chickpeas, cucumbers, sundried tomatoes, olives and avocado. Add the herb and lemon mixture and toss well.
4. Add the crumbled feta cheese on top. Serve along with pita chips, chips of your choice or veggie sticks.