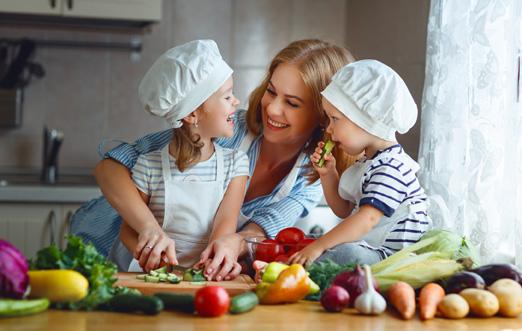 Little hands make light work
By Christine Davis
Making mealtime family time is a great way to not only encourage kids to eat what's in front of them, but also learn valuable life skills.
Chef-in-training Liam Lewis of www.thelittlelocavore.ca became interested in cooking and where food comes from at just 8 years old thanks a book he and his mom were reading called "The Locavore" by Sarah Elton. "Our whole family got more interested in buying local food and shopping farmers' markets/farms so we could see where the food comes from directly."
From there, his parents let him use the kitchen – something he encourages all parents to do. "Even really young kids can do simple things to help their parents make meals." From helping meal plan to setting the table or even washing vegetables. "As they get older they can take on harder tasks, like chopping and then actually cooking the meals."
Lewis suggests taking the kids grocery shopping and talking about the different food you're buying. The 16-year-old even offers a fun Market Bingo Game on his website that's a fun way to get kids involved in shopping for ingredients for the meals.
And cooking – aside from that important skill itself – can teach other life skills. "Building a recipe together requires team work and helps develop social skills," the young chef-in-training explains, in addition to organizational and math skills.
"Make it easy for them," Lewis suggests that parents who want to get kids interested in being in the kitchen, may find it helpful to order easy-to-prepare meal kits from companies such as Chefs Plate.