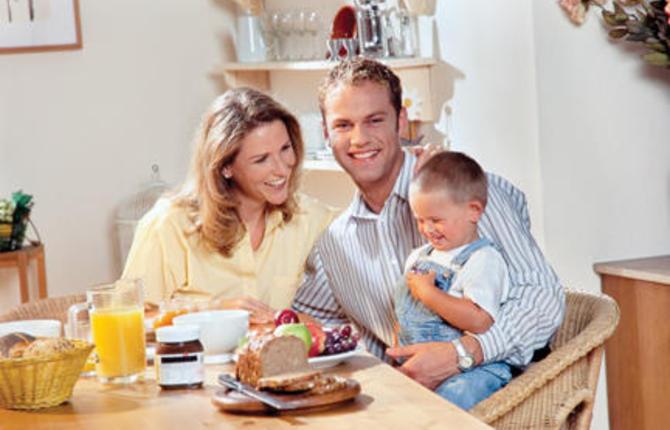 Introducing exotic flavours
Picky eaters come in every shape, size and age. Parents lament how hard it is to get little ones to eat outside of their comfort zones. Indian food experts, cooking school instructors, authors and spice gurus Preena Chauhan and her mother Arvinda know a thing or two about introducing new flavours to people.
Here are their suggestions:
1. Keep it mild. Exotic spices in a dish do not have to add heat or necessarily be bold in flavour. A Channa Masala (Chick Pea Curry) can have good flavour without the heat of chilies. Too much heat is a sure way to make a picky one shy away from exotic foods. Make a regular batch of mild curry, take some out for the kids and add extra spices for the grown-ups.
2. Introduce exotic flavors and spice to already familiar foods they enjoy. Try adding some curry powder to a spaghetti sauce. Preena adds some of Arvinda's Artisanal Spice Blends Garam Masala to her rose sauce that she serves over ravioli – to rave reviews from young and old alike! Or try Breaded Tandoori Chicken Fingers. A little spice goes a long way – it's about fine tuning a child's palate – not overloading it.
3. Make the textures palatable by pureeing it. Dal, a nourishing traditional Indian lentil stew, can be made into a soup by adding a vegetable (carrot or pumpkin), and pureeing it all together. The kids won't even know there are vegetables and lentils in the soup. Serve it with a delicious side like toasted naan triangles for dipping, or pappadum wafers.
4. Make food fun for kids. Rather than serving Tandoori Chicken and Naan, turn that main into a fun Tandoori Chicken Naan Wrap or Tandoori Chicken Pizza. Or stuff Channa Masala into a whole wheat pita pocket with lettuce, tomatoes and a drizzle of cooling Cucumber Raita. Try cutting naan bread into fun shapes using a cookie cutter – you can get the kids to help and be part of the kitchen action.
5. Introduce different flavours by making them sweet first. Try a Chai Spiced Breakfast Cous Cous topped with brown sugar and raisins. Then, once that is familiar, add in some more spices to make a Curried Cous Cous served alongside a main meal.
Arvinda Chauhan has been professionally teaching through her own cooking school, Arvinda's Healthy Gourmet Indian Cooking School http://www.hgic.ca/since 1993. She was the Women's Culinary Network "Woman of the Year" award winner for 2006. Preena Chauhan is a cooking instructor at the school as well as co-owner of Arvinda's Artisanal Spice Blends. In 2008, Preena was awarded the Local Food Hero award by the Toronto Food Policy Council for her efforts of promoting local food. She also sits on the advisory board of the Oakville Sustainable Food Partnership (OSFP) that helps operate the Harbourside Organic Farmers' Market.