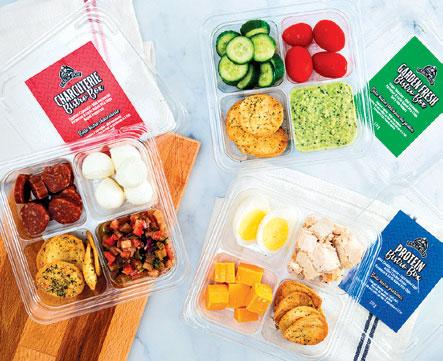 Easy back-to-school bites with Farm Boy
The back-to-school season can be a whirlwind of early mornings and packed schedules. As you make every effort to ensure your kids have nourishing meals for the day, Farm Boy is here to lend a hand with a range of convenient and nutritious options. From breakfast to snacks to lunchbox meals, Farm Boy offers a variety of private-label products that make school days a breeze.
Grab and go breakfast
Starting the school day with a healthy breakfast sets the tone for productive learning and sustained energy. Farm Boy's private-label products offer delicious and wholesome meals that are easy to prepare and perfect for those busy mornings.
• Organic juices: Farm Boy's Organic Juices offer a burst of natural flavours and vitamins to kickstart the day. From Orange Juice to Cranberry Cocktail, these organic juices are a convenient way to get a dose of essential nutrients.
• Smoothies: Farm Boy takes the hassle out of making smoothies with their Frozen Fruit like Tropical Blend and Berry Blend. For added nutrients and deliciousness, you can also mix in some of their individually Quick-Frozen Vegetables like Diced Avocado and Chopped Spinach.
• Homestyle muffins: Farm Boy's Homestyle Muffins are a delightful breakfast option that combines comfort and convenience. With flavours ranging from classic Blueberry to Banana Chocolate Chip, these muffins are a hit for everyone at breakfast time! Vegan Muffins are also available in a variety of flavours, such as Double Chocolate and Cranberry Lemon.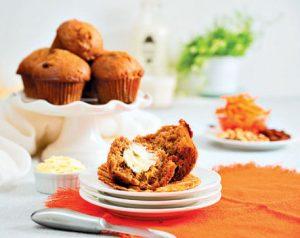 Quick and easy lunchbox meals
Lunchtime can be a challenge,especially when catering to picky eaters. However, Farm Boy's selection of private-label products makes assembling lunchbox meals a stress-free experience, ensuring you can feel confident about what you're feeding your children, and they can enjoy what they're eating!
• Sandwiches: Crafting the perfect sandwich is effortless with Farm Boy's selection of Salamis, such as Genoa Salami and Prosciutto, their Grain Breads, like 12 Grain and Chia Supergrain, as well as Dairy-Free Cheese Alternatives. Each ingredient contributes to an inevitably delicious and satisfying lunch!
• Pre-made lunches: Farm Boy's pre-made lunch options are a game-changer for busy parents. Bistro Boxes featuring a mix of proteins,cheeses, and fruits, along with pasta salads and classic salads, including Greek, Cobb, and Caesar, offer a balanced and hassle-free lunch solution!
• Chef-prepared meals: Tackle two meals at once with Farm Boy's Chef-Prepared Meals! Convenient and delicious chef-prepared gourmet meals from Farm Boy is perfect for dinner, as well as repurposing for lunch the next day.
Simple snacks
Between classes and after-school activities, having ready-to-go snacks on hand is essential. To meet this need, Farm Boy's private-label snacks provide convenience without compromising on taste or nutrition.
• Pita crackers, veggies and hummus: Farm Boy's Pita Crackers paired with Hummus offer a delicious crispness and a dose of protein. Alternatively, veggie sticks provide a refreshing and nutritious option for dipping.
• Tortilla chips and guacamole:Enjoy the satisfying crunch of Farm Boy's Tortilla Chips paired with their flavourful Guacamole. For added flavour, try pairing their Refried Bean Tortilla Chips with Spicy Guacamole!
• Popcorn: Farm Boy's Popcorn is a classic and wholesome snack that kids love, with unique flavours like Himalayan Pink Salt and White Cheddar Jalapeno. Plus, you can feel good knowing these popcorns are only 35-65 calories per cup!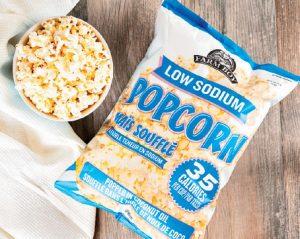 Private-label products
As fall approaches, Farm Boy's private-label products make the back-to-school season a cinch by offering a range of convenient and nutritious options for breakfast, lunch,snacks, and beyond. You can rely on Farm Boy to provide quality, hassle-free solutions for the busy schooldays ahead. With Farm Boy, creating wholesome and delicious meals for kids has never been easier.
Find a store near you: FarmBoy.ca/stores