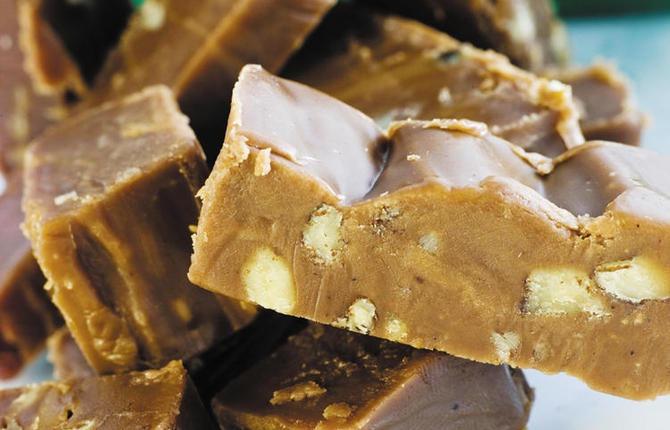 Dream up a creamy fudge for prizes
The cream always rises to the top and when you incorporate it into your favourite homemade fudge you could have the recipe for some really great prizes. The search is on for the family with the most fantastic fudge in the nation with the announcement of Canada's Best Fudge Recipe Contest.
Teams of family members (one child, one adult) are invited to strut their fudge at the 16th Annual Good Food Festival in April. To create the cream of the crop, the recipe has to incorporate cream and that's where the fun begins. You can either tweak your tried and true recipe by adding cream instead of milk, or search the Internet for some inspiration. You'll have to work with the portions to get the right texture but what a sweet challenge! The cream will give any recipe a smoother, velvety texture and richer taste.
Try a chocolate version that's just right for Valentine's Day on Thursday, Feb. 14. Family Day, Monday, Feb. 18 would be a great time to get the gang into the kitchen. The quest for a prize-winning fudge recipe could be just the incentive needed to get everyone involved. Entry is free and there are great prizes to be won compliments of Dairy Farmers of Canada, Canadian Living and Cuisinart worth hundred of dollars.
Judging will take place at the Good Food Festival (April 25, 26, 27) where top bakers and foodies along with some pint-sized fudge aficionados will do the taste test and declare the winners.
Each team entry must include one adult and one child (6 to 12 years). Applications will be posted on Good Food Festival website www.goodfoodfestival.com. Teams must prepare the recipe together and bring 24 pieces of fudge to the contest as well as the recipe, which must include cream. You need to follow the entry rules carefully … don't fudge it!