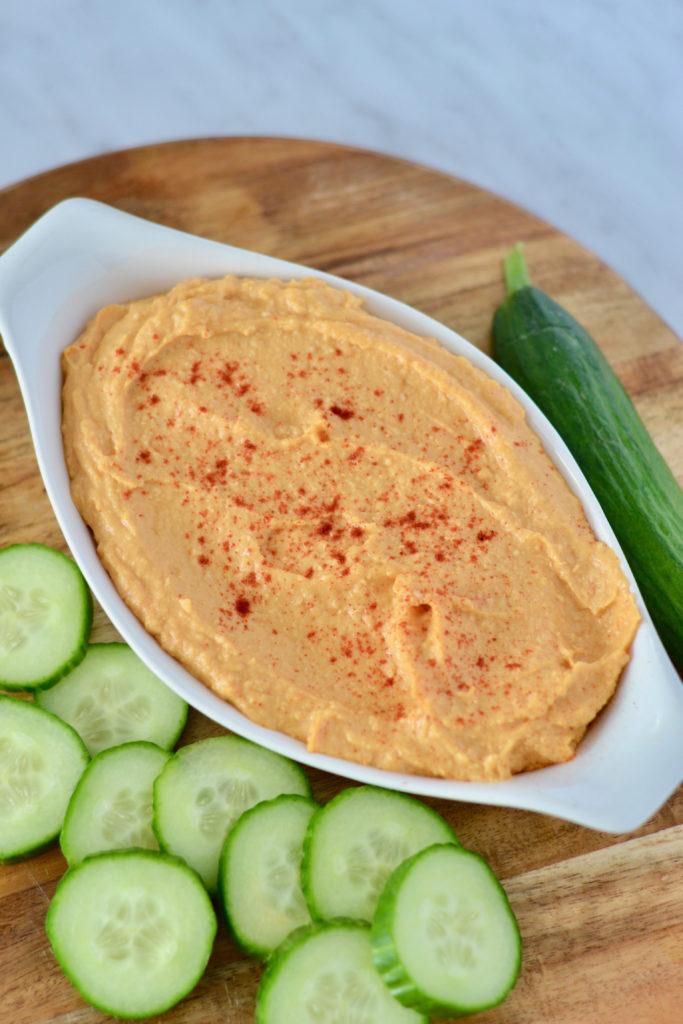 Dip into school lunches
With so many dietary restrictions and rules regarding school-safe food, here's a recipe that is completely free of the eight of the most common allergens (peanuts, tree nuts, dairy, wheat, soy, fish, crustaceans and eggs).
The addition of roasted sweet potato to this classic dip is a twist your kids are sure to enjoy for lunch or afterschool.
Sweet Potato Hummus
Yield: 3 cups
Prep time: 15 minutes
Total time: 1 hour 
Ingredients
1 large sweet potato 
2 garlic cloves
1 lemon, juiced (3 tablespoons)
3 tbs tahini
2 tbs extra-virgin olive oil
1 (19 ounce) can chickpeas, drained (2 1/4 cups)
3/4 tsp salt
1/2 tsp mild paprika
3 tbs vegetable broth (or water)
Method:
1. Preheat the oven to 400 degrees Fahrenheit. Wrap the sweet potato tightly in aluminum foil, place on the center oven rack and bake 45 minutes to an hour, until fork tender.
2. Carefully unwrap the potato and let rest until cool enough to handle. Peel the potato, discard the skin and measure out 1 cup of sweet potato flesh. Reserve.
3. In a food processor fitted with a steel blade, combine the garlic, lemon juice, tahini and olive oil. Process until very smooth, scraping down the sides with a rubber spatula as needed.
4. Add the chickpeas, sweet potato, salt, paprika and broth and process until pureed, stopping every 15 seconds to scrape down the sides of the bowl.
5. Top with a sprinkle of paprika and serve with sliced cucumber, fresh vegetables or pita points. Store in an airtight container in the refrigerator up to 5 days.
Recipe provided by registered dietitian and founder of Motive Nutrition, Vanessa Perrone.