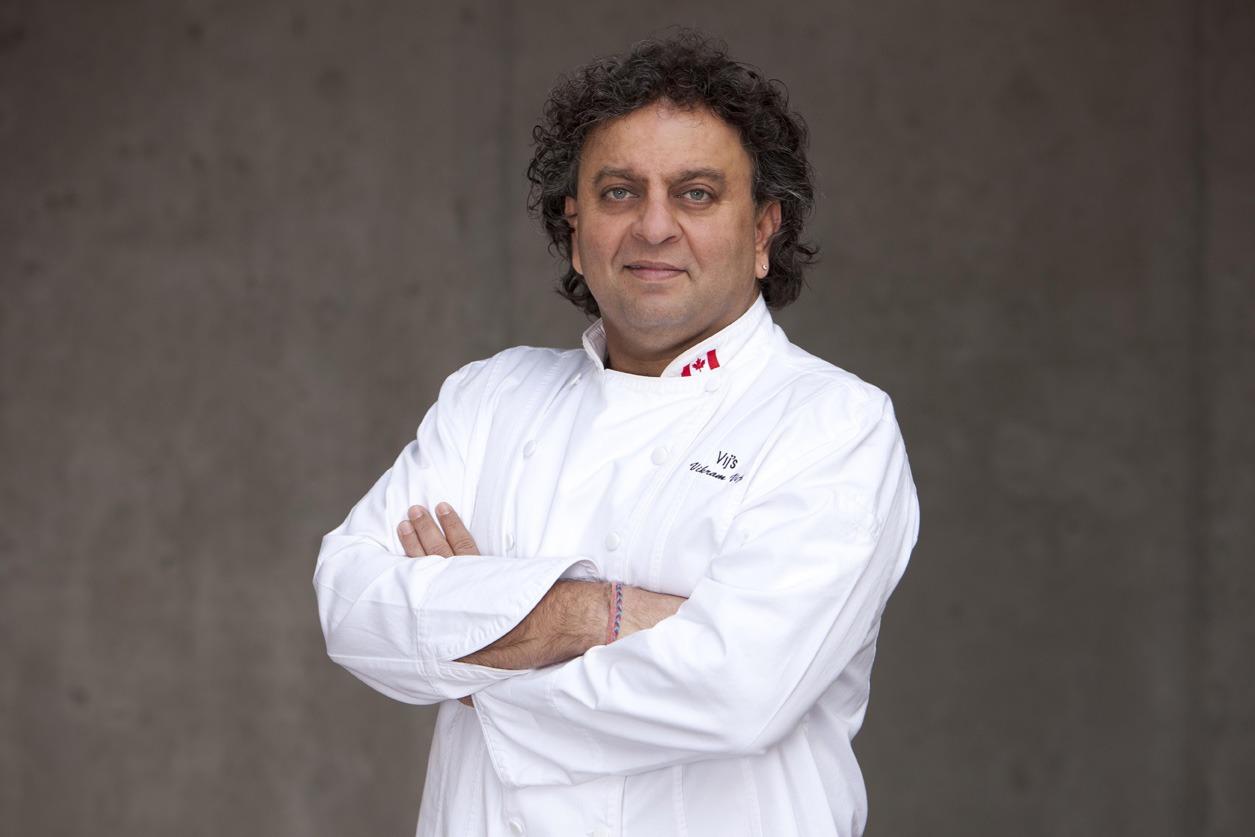 Cooking with the kids
By Catarina Muia
Picky eaters. Everyone knows at least one person who doesn't even need to open the menu at a restaurant because they know they're getting those chicken fingers for the zillionth time. How does a person become this way when there's such a variety of wonderful flavours and foods?
Perhaps it goes all the way back to childhood. Kids are picky at a young age, which is understandable, but as they get older it's definitely important to start introducing different spices and ingredients to your dishes.
Chef Vikram Vij explains that he got his own girls to have a wider variety of dishes, by starting "with familiar flavours and then gradually add in new ones".
Since 1994, Chef Vij and his wife Meeru Dhalwala have run Vij's in Vancouver, B.C. It is an Indian restaurant that combines and experiments with a variety spices from different places in India. This gives their customers a unique and unexpected taste of India.  Since then, they've opened three more restaurants in Vancouver, B.C.
One way to really get kids to experiment, discover and accept new tastes is to get them involved in your meal preparations.
"Cooking together teaches kids about food and where it comes from," says Chef Vij, "It's also very relaxing and fun, especially if all the ingredients are already portioned out with an easy-to-follow recipe."
One "gateway dish" he says could be a good choice is his Chicken Biryani recipe, which he created it for his daughters when they were still little.
"It is very simple but aromatic, with familiar flavours like cinnamon, mixed with more exotic ones like cumin and curry," says Chef Vij.
He explains that once you've introduced the new flavours in a smaller dose, keep introducing them to the plate with each meal. Though adding those flavours little by little is great, Chef Vij says it's important to get kids involved in cooking.
"Cooking together also teaches kids to become more comfortable in the kitchen as they grow older and is an important life skill."
There is one more step that can really help make your child's experience in the kitchen, an amazing one: "As parents, our job is to lead by example, and don't forget to give them lots and lots of love and praise when they try something new."