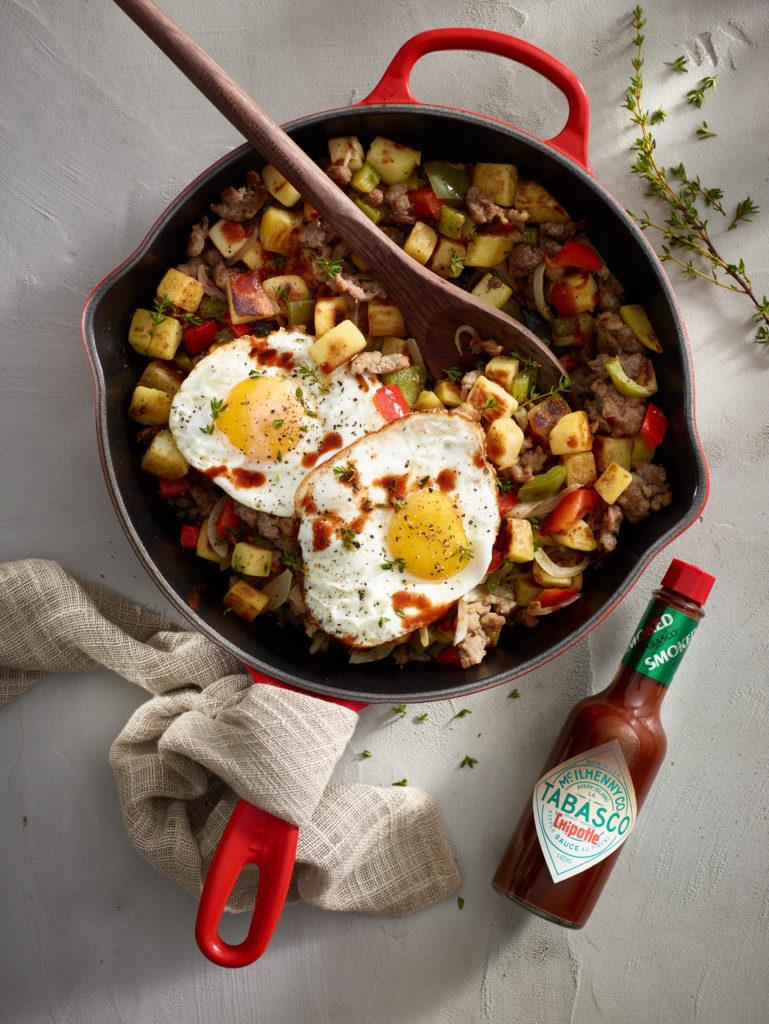 Chipotle sausage and potato hash recipe
Add a little heat to cool autumn breakfasts with this easy-to-make recipe courtesy of Tabasco. It's filling and hearty enough to even add to your weeknight dinner rotation.
Prep time: 10 minutes
Cook time: 20 min
Serves: 4
Ingredients:
2 tbsp olive oil
3 large Yukon or Russet potatoes, peeled and cubed
1 small onion, chopped
¾ lb chicken, turkey or Italian pork sausage mild, casings removed (3 links)
½ of each red and green pepper, chopped
3 cloves garlic, minced
2 tablespoons Tabasco Chipotle sauce (or to taste)
4 fried eggs
Salt and pepper to taste
Direction:
Add the olive oil to a large skillet and heat over medium heat. Add cubed potatoes, season with salt and pepper. Cook for 7 to 10 minutes, until they're about halfway cooked through, stirring occasionally.
Add onion and cook for an additional 3 minutes, stirring occasionally.
Add sausage, peppers, garlic and Tabasco to the skillet and stir. Reduce the heat, and continue cooking until potatoes are cooked through, another 10 minutes.
Divide hash in four different plates. Pan-fry eggs to your liking, place on top of hash and serve.