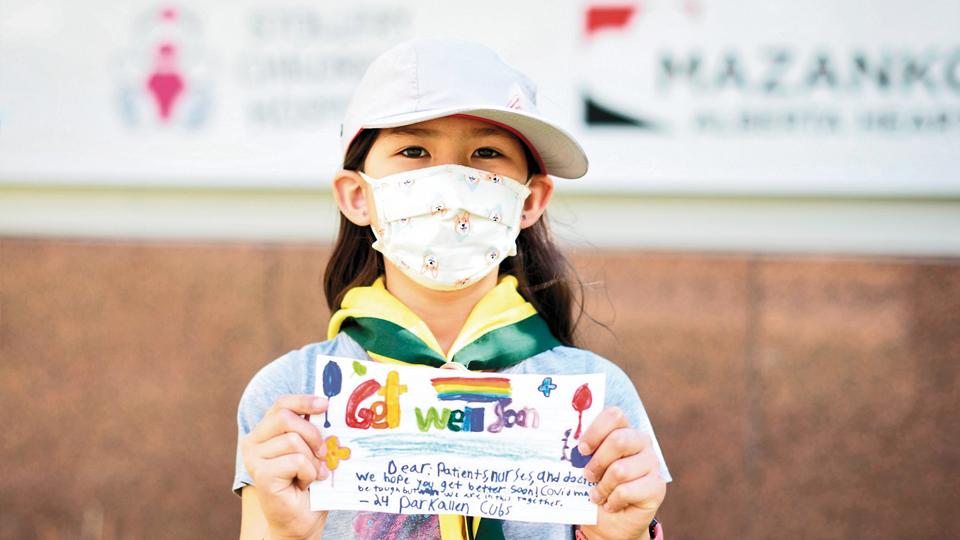 Scouts Canada – Scouts are making a #PromiseToThePlanet
Sunday, Nov. 7, Daylight saving time begins. What if you used that spare hour to do something sustainable? Scouts Canada has compiled a list of 10 ways to make a difference.
In essence, sustainable development is about creating a better future for all by improving the environment's health and raising the standard of living for all.
The goal of Scouts Canada's eight-week Around the World Challenge is to get kids thinking about sustainability and getting involved in the effort. The United Nations Sustainable Development Goals (SDGs) Scott's globally are among the most prominent contributing youth group involvement groups.
Efforts by the organization to inspire families to build sustainable habits are outlined in 10 actions that community members can take within their spare time to positively impact the environment or society, each related to an SDG.
1. "Mental Health and Wellbeing"
The importance of kindness cannot be overstated; it can make someone's day and even leave a lasting impression. You can improve your mental health and the mental health of others by doing random acts of kindness.
2. "Zero Hunger" – Food insecurity affects millions but reducing food waste will enable them to have equal access to food. Consider a meal made entirely from food scraps by taking chances and thinking outside of the box. Making soup or crispy chips using a vegetable peel, turning broccoli stems into a slaw or using bread ends for a crunchy coating or toppings are easy ways to repurpose vegetable waste.
3. "Responsible Consumption & Production" – Give old belongings a new purpose by upcycling them rather than throwing them away. You can create art with broken items, transform old jeans into rag rugs or take garage sale finds and refinish them with some paint and hardware.
4. "Clean Water & Sanitation"- Canada is also one of many countries that lack clean water. Make sure your Member of Parliament knows access to clean water is a priority for all Canadians. You can tell your elected representatives what matters to you by phoning or emailing them. Collective voices can influence change.
5. "Life on Land" People are putting a great deal of pressure on pollinators, such as bats and bees, whose vitality is vital to plant life and food production. Make habitat for solitary bees and bats by constructing a bee hotel.
6. "Life Below Water" – Water is vital to the survival of life on Earth, providing oxygen, food and diverse habitats, but human activities pose severe threats to their survival. Please take a look at local rivers, lakes, or ocean shorelines and clean them up. Your child can then conduct a scientific experiment and see how plastic and trash affect water. Two sealable containers should be filled with water, followed by the waste in one, and watched how it affects the other
7. "Climate Actions" – Take action on climate change by hosting a family campout on a cool evening in your living room or backyard. Play climate charades themed around environmental harm and those that help it. Set up a tent or blanket fort and prepare a meal without electricity.
8. Inequality is reduced through education: it creates awareness, breaks down barriers, and creates allies. – We suggest you begin by reading the 94 Calls for Action of Canada's Truth and Reconciliation Commission. Decide how you can be a more vital ally with your family and friends.
9. "No Poverty" – Collect and donate toys, clothing, school supplies, furniture, and kitchenware to organizations that support homeless and transitioning individuals.
10. "Quality Education" – Build a Little Free Library to promote neighbourly collaboration and remove barriers that prevent people from accessing books is an excellent example of quality education. Make sure your neighbours know about the location through your local community groups.