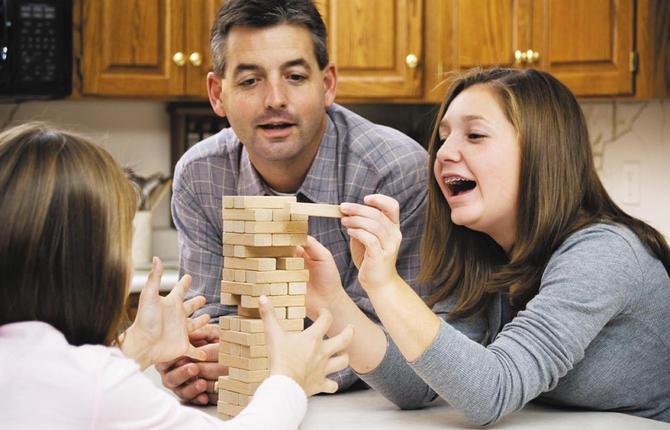 Get it right the first time
For all of us who need a break, we're finally getting one in the form of a day off on Monday, February 18. Family Day is our brand new statutory holiday granted by the Government of Ontario. Our wish for a day off in the depths of winter has finally been granted.
Since we've never had Family Day before, it's a chance to create some new family traditions. The focus is supposed to be on the family so let's get this right the first time. Be sure to have a discussion with the children so that they understand what this mandated family time is all about. Offer some options as to what your Family Day might entail. Leave room for some of their ideas – just have those options ready in case they don't quite grasp the family concept.
It would be great if the weather could play along with us and make outdoor activities one of the options. Snow would be a bonus but not so much as to mess up the roads. A walk in a winter wonderland in your own neighbourhood, an urban park or a conservation area should be an option. Have fun together at a playground, watch for birds, share a thermos of hot chocolate, play tag. If you have school-age children, ask them to teach you one of the activities from their Daily Physical Activity (DPA) time at school.
Be tourists in your own city. Most historic sites like Fort York and museums will be open. Just call ahead to be sure. There may be special programming but don't expect too much since Family Day is new was not included in many organizations' annual planning. Still, it's a perfect opportunity to visit a place like the Bata Shoe Museum that's not so big as to overwhelm younger children and caters to kids no matter what the day.
This is a chance to put together that puzzle you got for Christmas or play a board game or two. Teach the kids how to play Crazy Eights or some other classic card game from your childhood. You might want to make Family Day a screen-free day or at least a part of it! Although playing Wii or other electronic games will likely be one of your kids' choices.
Prepared a meal together. Agree on a new recipe to try or go with something simple like pizza. Find a recipe for the dough; just be sure to allow an hour for it to rise. Or take the fudge challenge (see article this page.)
End the day with an extra-long story time, one that everyone can enjoy together. Get out the photo albums and turn family memories into Family Day stories. Kids love to look at images of themselves and hear about the cute things they did and said.
Whatever you choose, focus on your family on February 18, it's your day.