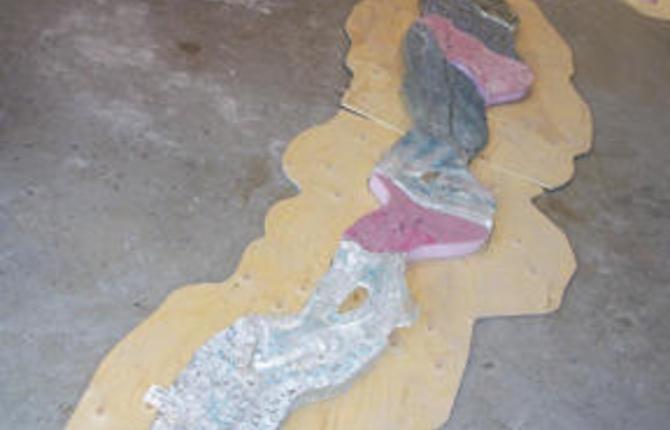 Party at the Aldershot escarpment garden
Royal Botanical Gardens is getting ready to unveil its newest gem, the Aldershot Escarpment Garden, and wants the public to join in on the fun. The cost-free family centred event kicks off at 3 p.m. on Sunday, May 30 and includes refreshments, live entertainment, jugglers, gymnastics displays, a children's choir, crafts, games and more.
"Aldershot Escarpment Garden is the final piece in our rejuvenation puzzle," explains RBG CEO Mark Runciman. "Over the past few years we have added the iconic Camilla and Peter Dalglish Atrium, the Helen M. Kippax Garden and a grand entranceway from Plains Road. The Aldershot Escarpment Garden completes the project and gives people an idyllic place to relax and contemplate the beauty of the region."
Aldershot Escarpment Garden – a half-acre piece of paradise tucked in beside the Camilla and Peter Dalglish Atrium – celebrates the scores of Escarpment waterfalls that define the region, and is also a tribute to importance of family and community. Committee chair, Bill DeLuca, conceived of the garden as a memorial to his father, Joe. "Growing up, RBG was the place my Dad took us for family outings," explains DeLuca. "So it made sense to honour my Dad with a space at RBG. It's meant to be a family place," says DeLuca. "It will be relaxing and beautiful, but also fun and inspiring."
DeLuca had an even greater vision for this garden and saw an opportunity to recognize the rich history of the families and businesses in the Aldershot community that consider Royal Botanical Gardens an extension of their backyard. Bill invited the community to contribute to the creation of this garden to celebrate and commemorate a loved one or their family or company's role within the community. That is why a major part of the garden will be a glass and steel sculpture. Created by Alex Anagnostou, the mural will not only recognize donors, but this striking work of art will also function as an interpretive piece depicting and paying homage to the Escarpment.
The Royal Botanical Gardens is located at
680 Plains Rd. W., Burlington.