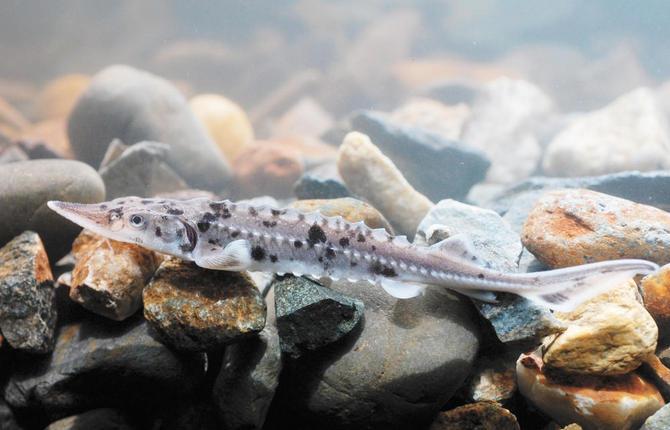 IMAX film dives into Great Lakes
Mysteries of the Great Lakes (Ontario Science Centre OMNIMAX® Theatre) – The immense size of the dome-shaped IMAX movie screen provides a fitting format for a film about the vast inland seas that 40 million people rely upon for their drinking water. Mysteries of the Great Lakes, produced by Science North, fills that screen with views reminiscent of the perennial National Film Board film, North of Superior, but that reach from that northern lake right to the shores of Lake Ontario revealing mysteries both modern and ancient throughout the cinematic journey.
It is no mystery that humans have been impacting the Great Lakes since the dawn of industrialization just as the lakes have had an impact on us. They swallow ships, a message brought home by Gordon Lightfoot's iconic ballad The Wreck of the Edmund Fitzgerald, which is part of the film's soundtrack. They are revered by First Nations whose ancient paintings can be seen on rock faces along northern shorelines. One of these depicts a lake sturgeon, one of the largest freshwater fish in the world that has survived for more than 100 million years. The mystery as to how to save this species that once dominated the Great Lakes, threads its way through the film. From the incredible devastation brought to the lakes to our need to find ways to preserve the natural world, David Lickley director and producer of the film has enabled the lakes themselves to tell their story with the hope that we will be moved to protect them. The audience at the Ontario Science Centre's Shoppers Drug Mart® OMNIMAX® Theatre the day of the media preview included Grade 6, 7 and 8 students from an area high school, who seemed to get the message. At the OSC until December 31.