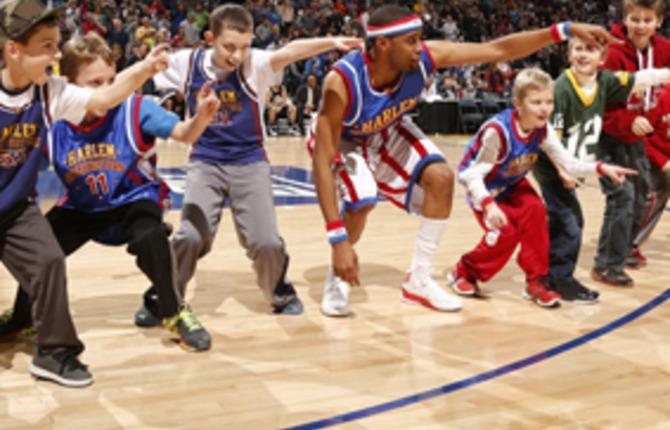 Harlem Globetrotters dribbling into GTA in April
Your family won't want to miss the world famous Harlem Globetrotters at Mississauga's Hershey Centre on Saturday, April 22 and Toronto's Ricoh Coliseum on Sunday, April 23.
These three GTA games featuring a star-studded roster will have fans on the edge of their seats to witness the ball handling wizardry, basketball artistry and one-of-a-kind family entertainment that thrills fans of all ages.
New this season, the Globetrotters will debut basketball's first 4-point line. The 4-point line will be located 30 feet from the basket – 6 feet, 3 inches beyond the top of the NBA's current 3-point line.
To witness the amazing Globetrotter moments that will become unforgettable Globetrotter memories, purchase tickets at www.harlemglobetrotters.ca. Use promo code COURT! To save $7.
Show info:
Hershey Centre
Saturday, April 22 at 2 and 7 p.m.
Ricoh Coliseum
Sunday, April 23 at 2 p.m.