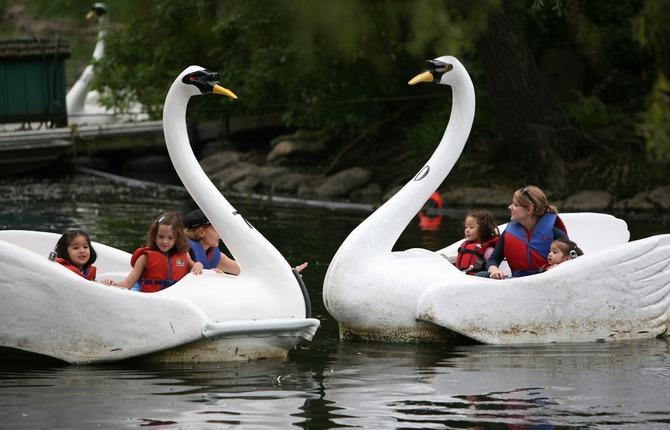 Centreville opens May 2
The fun begins at Centre Island's Centreville on Saturday, May 2.
There is no Easter event this year as the ferry is not yet in operation for the season. Incorrect information was published in the calendar section April edition of City Parent and we regret any inconvenience this error has caused.
Summer is the season for Centreville. The low-key amusement park is well suited to families with younger children, featuring rides like the antique cars and fire engines that have been meticulously maintained by the park's operators, the Beasley family, for the past 50 plus years.
The log flume ride, floating swans, spinning teacups and kid-friendly drop zone ride are also among the offerings of this island attraction. While Centreville serves as a centrepiece for the island, it's only one of many draws provided by Toronto's Centre Island. The multiple amenities and the pleasant boat ride to get there, makes a visit to the island feel like a vacation.
Far Enough Farm is a free attraction that's been providing a chance to interact with a variety of animals for half a century. Formerly operated by the City of Toronto, the Beasley family adopted the farm this season and along with some upgrades, added about 30 new residents
Centreville also offers dining options including the Carousel Café and Shopsy's Island Deli. Pizza, burgers, corn-on-the-cob and other fast foods are available elsewhere on the island.
Round out a visit to Centre Island by spending time on one of the beaches, enjoying a picnic, walking or riding a bike (available to rent or bring your own) through parkland lush with trees or relaxing on a bench near the fountains and reflecting ponds, surrounded by lush planters. A 35-minute tram tour highlights the history of the island and is a great way to get acquainted with the island's offerings.
Take a virtual tour of Centreville Amusement Park at www.centreisland.ca.