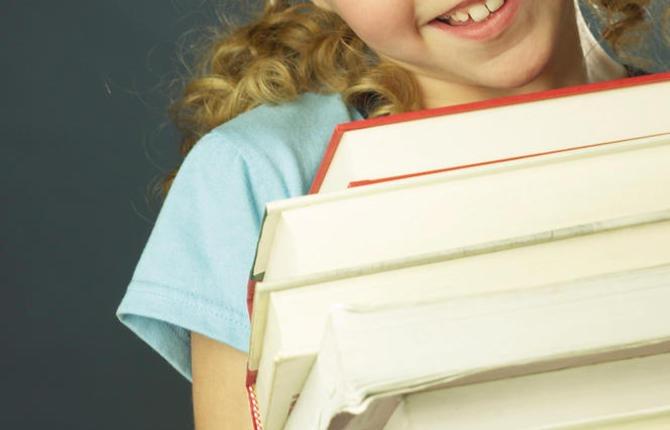 Celebrate children's books Nov. 2 in Milton
The 11th edition of "I Love to Read" Milton's Book Festival for Children is set for release Sunday, November 2 from12 noon to 4:30 p.m. at Bruce Trail Public School in Milton.With seven authors, illustrators and storytellers plus a puppet show and face painting there should be something for children 4 and up.
Headlining this year's festival is Kit Pearson, undoubtedly one of Canada's best loved children's authors. "Kit is probably best known for her Guests of War trilogy but she has a new book out this year – A Perfect Gentle Knight – an amazing novel and we are just so excited to have her at our festival this year. She lives on the west coast so we don't get a chance to see her too often." says Janis Marshall, Milton Public Library's children's librarian and committee member. " The line-up is perhaps the best ever." Also coming is Michael Wade, author of the hugely popular series And Then It Happened. "Michael engages an audience like no other – he has them rolling down the aisles in laughter" according to Kate Murray, owner of the Freckled Lion book store in Georgetown. Fans of CBC Radio One will know Kevin Sylvester whose books for young readers – Sports Hall of Weird and Gold Medal for Weird – combine a quirky sense of humour and a love for obscure trivia. Rounding out the cast of presenters are authors Sharon McKay and Andy Spearman, illustrator Bill Slavin (well-known for the popular picture book Stanley's Party) and storyteller Richard Keens-Douglas. Byron Morton of Images Puppet Productions will entertain the younger children in the crowd.
The date is fast approaching and organizers are anticipating a fun-filled day for everyone. For more information check the festival website http:// bookfestival.mpl.on.ca. There you will find the schedule and bios of all the presenters. Tickets may be purchased at the Milton Public Library or at the Freckled Lion book store in Georgetown. It's an affordable family event – children $3.00, adults, $5.00 and there is a family ticket price of $12.00. Advanced ticket buyers will have the opportunity to enter a draw to win brunch with Michael Wade on the day of the festival.