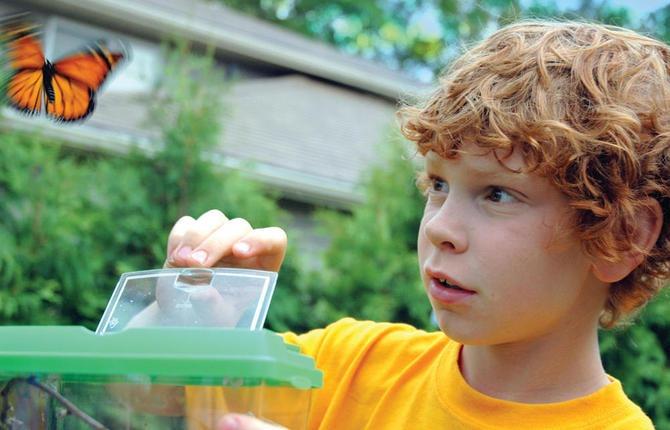 A ticket out of town for needy kids
A week-long escape from spending summer in the city is the stuff of dreams come true for hundreds of Toronto's poorest people.
For the past 50 years the Scott Mission, a Christian, non-denominational organization dedicated to helping low income populations, has transported children and their families to a natural world peacefully different from the familiar noisy, traffic-jammed city landscapes.
The Scott Mission has created a nearby Shangri-La in Caledon, where children trade their crammed public housing neighbourhoods to play in 100 acres of hilly open grassy space where shade is provided by tree cover and campers can go canoeing and swimming in a clean man-made pond.
In the Caledon camp life is care free, worry free and wholesome.
It's a hiatus from the daily grind of living in their communities of Regent Park, Lawrence Heights and Alexander Park where social housing dominates the these culturally diverse neighbourhoods and where poverty is rife.
"There's value in these camps," said Mike Fischhoff, who is assistant director of camper development for the Mission. "I'm amazed each year by the children who marvel over a butterfly or frog because they've never seen one before," he added.
Fischhoff and 50 camp counselors made it all happen for the 588 campers who attend through July and August last year.
Contributions from private donors turn these camp life dreams into reality too. A $618 donation covers the costs of sending one child to camp for one week ($106 pays for a day). Parents of campers contribute as well, paying a geared-to income rate, from a minimum of $15 to $50 at the most.
Marcia Tyler has five children aged 26, 16, 13, 9 and 5. Four of them have enjoyed camp life thanks to her discovery of the Scott Mission eight years ago.
"The Mission is a godsend," she said.
As a single mom since 2000 and living on very little income, Tyler manages to budget enough money to send them to the much-awaited summer camp.
Her boys go yearly and love it – the younger one especially when he attends the same week with his brother. Tyler's youngest child has heard so many rave reviews from her older siblings that she's eager to enjoy the same experience next year. Campers must be seven years old (and no older than 17) to attend the overnight camp.
"The people at the camp are just beautiful people for what they make happen for my children and for me," said Tyler. "The camp is affordable, it is motivating for my children and instills in them a love of the word of God," she added.
Facilities include a high ropes course, climbing wall, bike trails, sports fields, swimming pool, basketball court and a playground.
The Tylers are among 80 to 100 children who attend the camp weekly through July and August. They are the lucky ones. According to Fischhoff, there are 100 names on the waiting list every summer too. Favourable word of mouth travels so well about the Scott Mission Camp that advertising is not necessary, he added.
For more information about the Scott Mission or to make a donation – just $22 pays for recreational supplies and equipment for a week, or $150 buys a mountain bike for the camp – call (416) 923-8872 or log onto www.scottmission.com.