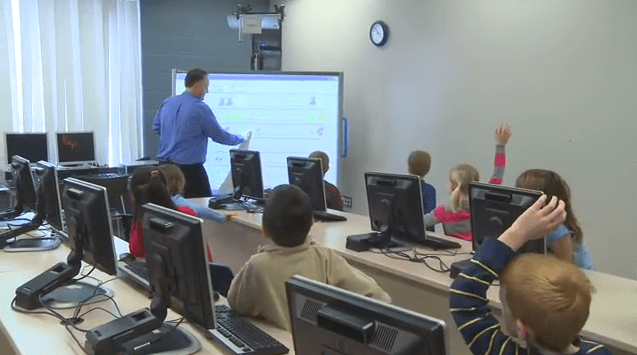 Trinity Christian School – Christian Education in Burlington
Fifty years ago, our founders had a vision of elementary Christian education that would be accessible to all Christian families in Burlington.
Today, Trinity is a thriving community of teachers, students, and parents from almost forty local churches that share a common goal: That our children will grow to become firmly rooted and faithful disciples of Christ.
In Trinity's bright, modern facility, children learn values that are closely aligned with what they learn in their homes and churches.
Children from Junior Kindergarten to Grade 8 grow to learn, love and live their faith, and to take it with them wherever they go — in their careers, in their churches and in their communities.
Trinity is a school where God's narrative of grace is evident throughout our curriculum and activities.
Where parents from different denominations and backgrounds come together to participate and volunteer in school life.
And where fully certified teachers truly care about each child and model lives of Christian discipleship.
God has truly blessed Trinity Christian School and He has even greater things in store.
We'd love for you and your children to be a part of it.
Call today, or visit us online to learn more about Trinity Christian School.