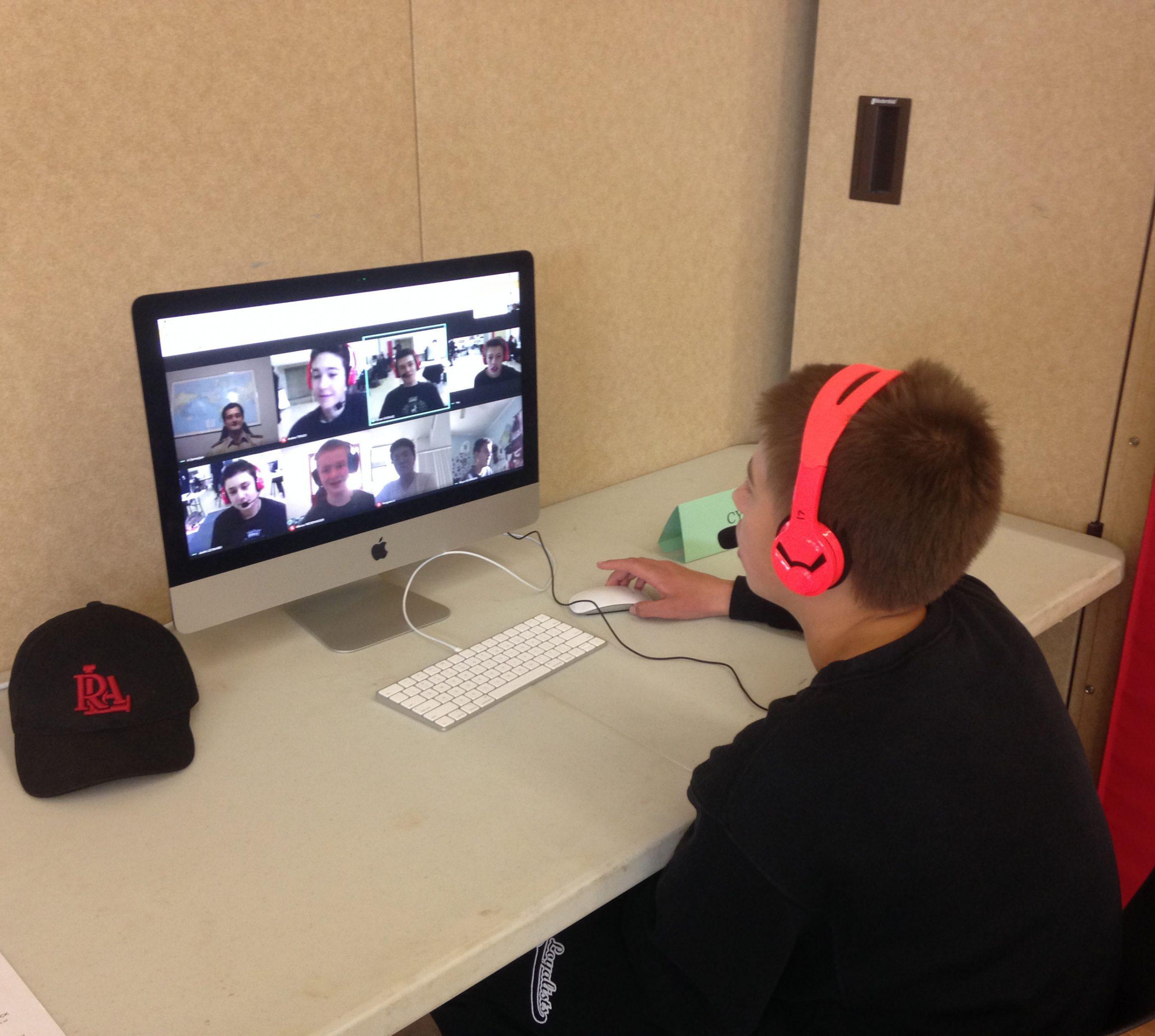 Robert Land Academy Develops Online Learning Environment
When the global COVID-19 pandemic closed businesses and schools around the world and across Ontario Robert Land Academy's students remained in the classroom, engaged with their teachers, and in their learning.
Within seven days of the government issuing the order for private schools to close, Robert Land Academy (RLA) had developed an online learning environment that allowed all students – whether in student residences or at – to take part in real-time classes with their teachers and fellow classmates. With academics an important aspect of the RLA program, it was important that students remain engaged and learning.  While the school followed the Ministry of Education's directive that students could not lose marks, the Academy continued to emphasise the importance of class participation and completed assignments, and did improve student grades if the work warranted it.
The private boarding school, located on 168 acres in rural Niagara, provides a structured learning environment for boys in grades 5 through 12 that focuses on academics, physical health and personal growth that benefits students struggling in the public school system.
Academically, RLA offers students the chance to catch up if they have fallen behind in their grades with numeracy and literacy courses. Most students, says Dr. David Harley, the school's acting Headmaster, see a significant improvement in their grades within the first semester.
It is that academic focus, with programs already in place to help students catch up, that parents should consider for the 2020 school year, says Dr. Harley, adding parents should ask themselves how their son's current school supported his education throughout the closures.
If your son has fallen behind due to the school closures and you're worried he is being pushed through to the next grade unprepared for the new school year, RLA's program offers extensive remediation and individualized support.