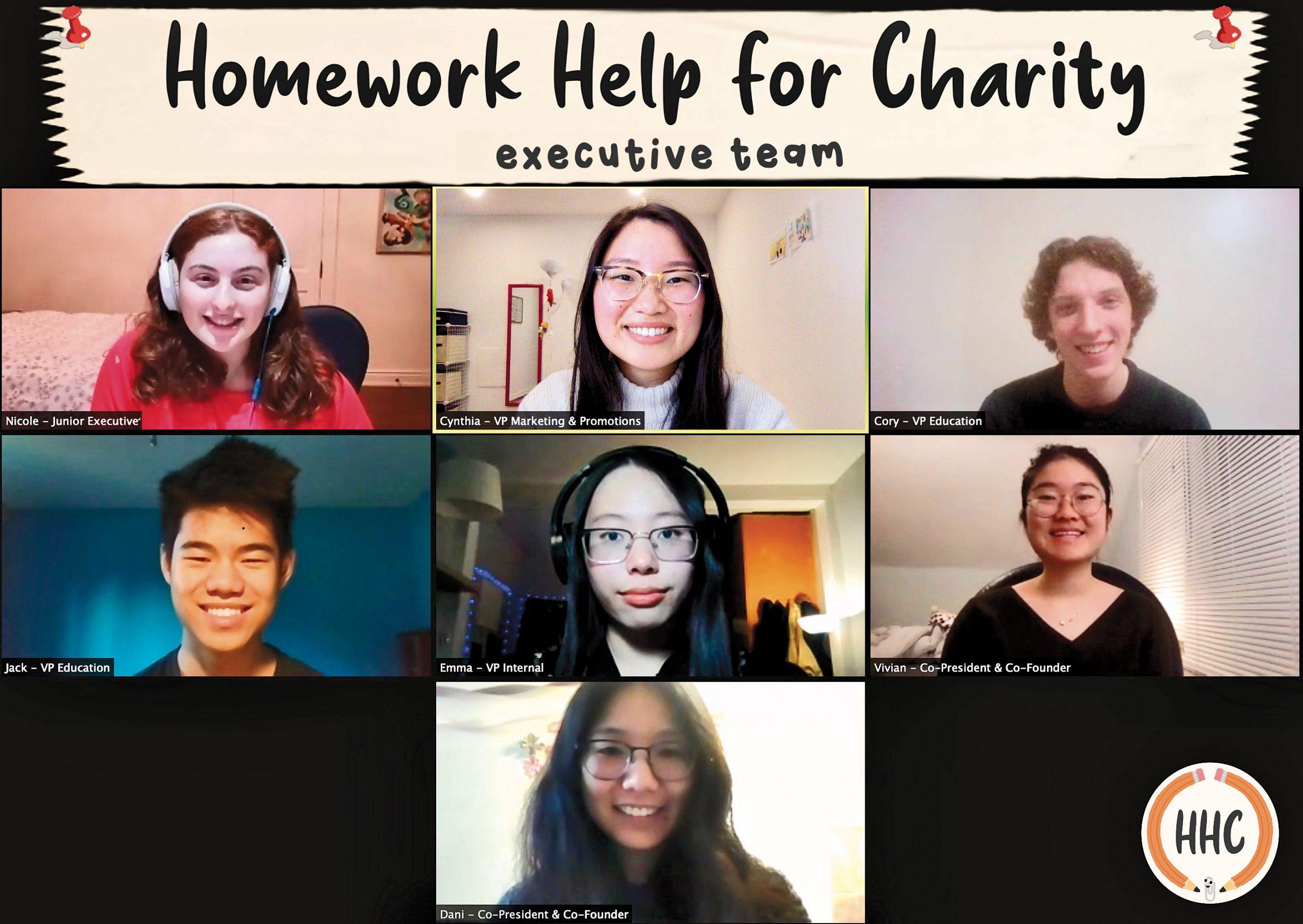 Online learning homework help for charity
With the prevalence of online school during the COVID-19 pandemic, a group of McMaster University students have sought to leverage their academic skills in the fight against COVID-19. The resulting initiative, Homework Help for Charity (HHC), aims to match volunteer tutors with K-12 students for accessible online tutoring sessions. Instead of having a fixed fee, students are asked to make a donation of any amount to a charity of their choice. HHC's goals are to:
1. Help K-12 students by giving one-on-one help, something that online schooling has difficulty providing.
2. Empower K-12 students to be socially engaged with causes they care about.
"As young adults, it can be easy to defer taking action to address social inequalities to 'adults' or 'professionals', but we realized this was a flawed way of thinking," says co-founder and co-president Dani Lee. "After recognizing the immense privilege we held as university students, we wanted to harness this power and contribute to bettering our society," says co-founder and co-president Vivian Zhang.
HHC began in Summer 2020 as just a small group of students talking about how they can best support their community in times of need. Now, almost a year later, they are comprised of a large team of volunteer tutors and executive members. Currently, they are partnered with Neighbour to Neighbour, a charity that works to improve the quality of life of Hamiltonian families for mutual promotion.
So far, HHC tutees have donated to charities such as the BC Cancer Agency, saying "My awesome dad died of cancer and my good friend's mom, who was doing a fundraiser [for BC Cancer Agency] to raise over $1000, also died of cancer. I will donate more this month because I think both causes, Cancer Research and Homework Help for Charity, are incredible. Thank you for all that you and your student colleagues are doing! I am impressed by your organization, generosity and tutoring talents". Other charities that HHC tutees have supported include Kidsport Canada. One student says, "Kidsport is an organization that helps a lot of children and families, including my sister, get the chance to play their favorite sports and improve their skills."
The entire HHC team has learned a lot about community leadership through their work on this initiative. "There's a lot that's out of our control as university students, but what is in our control is what we do with the skills we have during this time to empower people to advocate for themselves and others," says Cynthia Gu, the head of HHC Marketing and Promotions.
HHC's trained tutors can provide feedback on essays, read with your little ones, assist with understanding math and physics, and much more! All you have to do is show us proof of your donation and we'll pair you up with a tutor within 48 hours. You can sign up for a tutoring session on HHC's website.
HHC wants your child to soar academically while supporting causes you believe in!