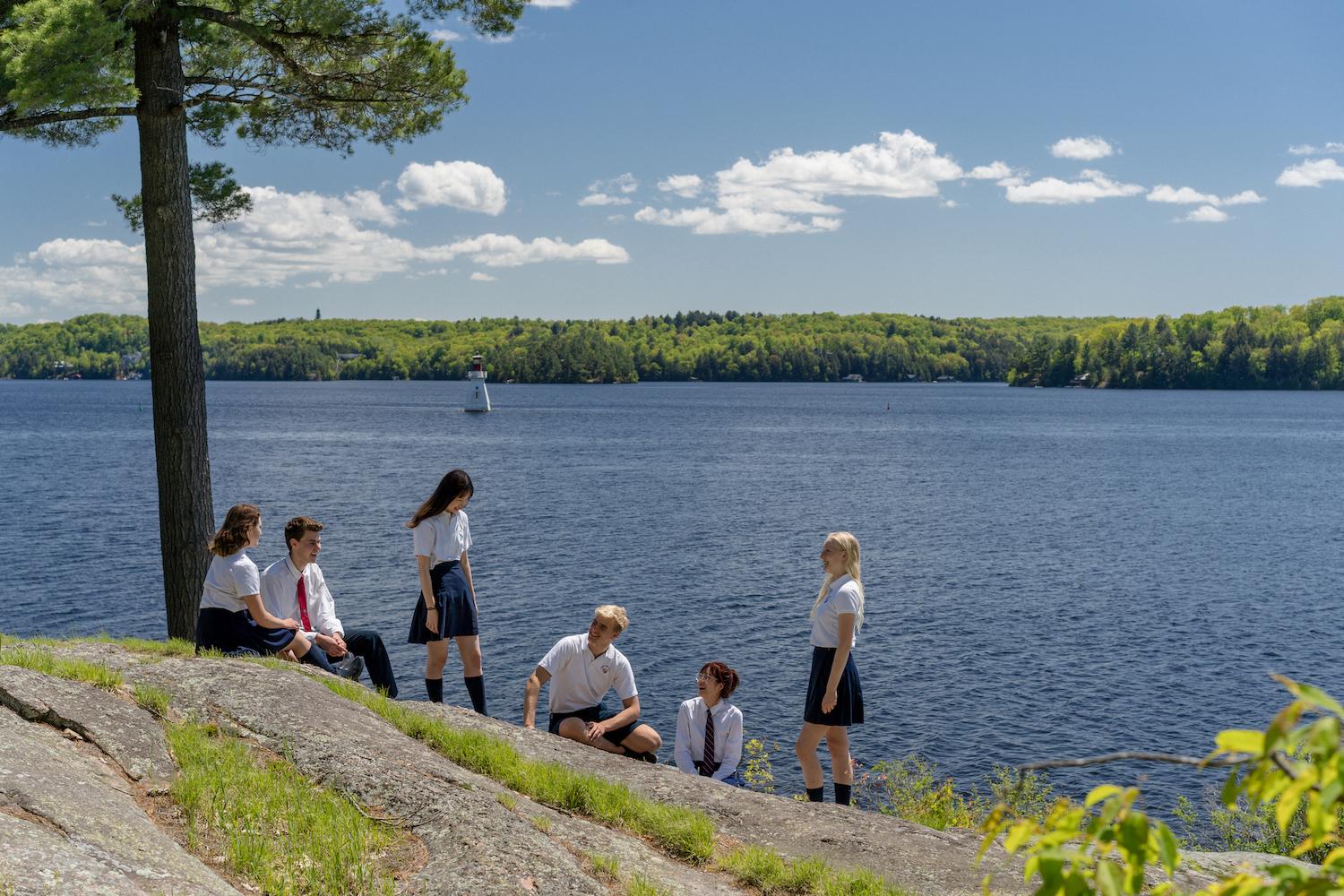 No ordinary year. No ordinary school.
Nestled among the pines on a pristine 56-acre historic lakefront property in traditional Anishinaabe territory, Rosseau Lake College offers a boarding and day school experience for grades 6 – 12 that is unlike no other in Canada. Through highly innovative, interdisciplinary, and culturally responsive programming, we do more than educate students; we empower them.
Parents looking for a place where their child is known and challenged rather than getting lost in the crowd will find that at RLC. Families are also drawn to their mission to connect students' lives to the natural world, enriching their education, health, wellbeing and personal development. Nature is present in every aspect of the school's operations and is woven into the school's culture.
Their Global Campus model has embedded the RLC experience in homes and communities across the world this spring. They are ready to welcome new and returning students in September 2020, to their Muskoka lakefront campus or remotely from anywhere on Earth.
This summer, thanks to generous donations from alumni and friends, RLC is able to support Canadian families like never before. Ask about their new Canada Bursary Fund for students who need an educational experience rich with adventure and challenge – students who are ready for anything.
For more information visit RLCReady.com!
"As teachers, we understand and believe that anything is possible for each of our students. We see very clearly the vast potential they are filled with as well as the needs and unlimited possibilities of the world they are entering. In essence, this has become our very own Discovery Project: how might we help students truly discover their individual capacities for innovation, change, and greatness through demanding and memorable lived experiences? "¬– Graham Vogt, Director of Academics