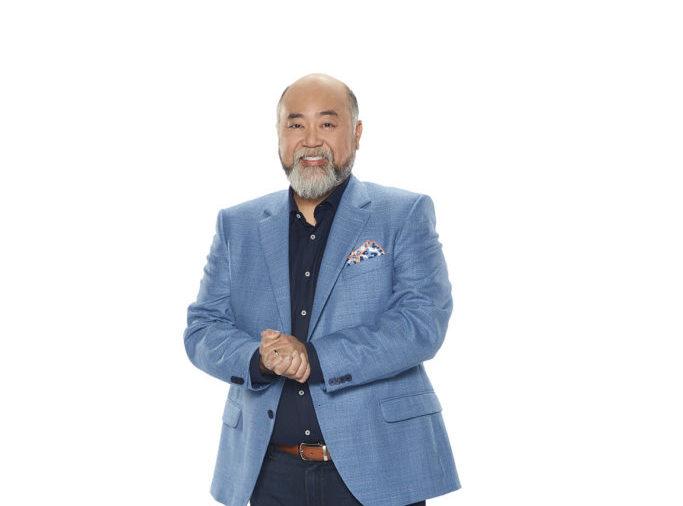 Make intelligence cool again
By Christine Davis
You know him from the hit CBC show "Kim's Convenience," but come Wednesday, Nov. 14 at 8 p.m., Paul Sun-Hyung Lee will be the host of "Canada's Smartest Person Junior", also on CBC.
In this elimination-style competition featuring 12 competitors between the ages of 9 and 12, Lee was impressed with the wit, skill and smarts of the contestants.
"If these are the best of the best, we have a bright future," he says of the group who battled their way through challenges in a celebration of intelligence in different forms. Different from the American show "Are you Smarter than A 5th Grader", which Lee says makes him "feel kind of sad and a little dirty" for laughing at others' misfortunes, "Canada's Smartest Person Junior" subscribes to the theory of multiple intelligence, forcing the competitors to use musical, linguistic, physical, visual, social and logical smarts to solve a series of challenges that viewers can partially play along with at home.
"It's done in a way that's not lording ones' self over others," Lee says of the competition that's done for the bragging rights and a trophy, rather than a prize. "It's pure that way."
Accepted by the competitors immediately: "I got a nick name, that's the ultimate sign of acceptance," Lee knew that the children would be intelligent going into the show's shooting but "what I didn't expect was the level of empathy and sportsmanship they displayed. I didn't expect to get as emotionally invested as I did."
He quickly came to feel like a surrogate dad to the kids who were of that beautiful age group that he says; "are becoming who they're going to be. You can see their personalities shining through but they're still open to explore different things. Everything is possible."
And everything was possible Lee says of the show that he says celebrates intelligence and that he hopes will inspire others to want to do it too.
"The lovely thing was seeing kids surprise themselves with what they were capable of." Lee saw each contestant dig deep and face adversity during each round. But when they succeeded, "the reaction on their faces was so joyful."
Amongst the lessons Lee hopes the contestants and viewers alike will take away from the show is that there are different types of smart, but when you buckle down and learn from mistakes you can carry on. "I try and tell my boys that all the time," the father says. "Anything is possible but you have to work for it and learn from every experience. It's how we grow as humans."