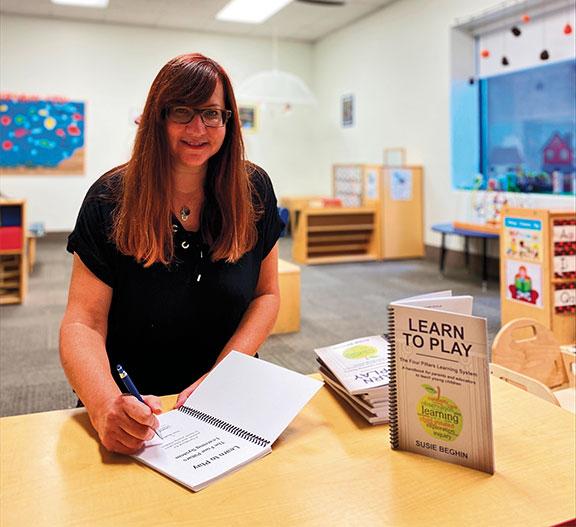 Learn to Play
Fred Rogers, commonly known as Mister Rogers of the famed children's program Mister Rogers' Neighborhood, once said, "Play is often talked about as if it were a relief from serious learning. But for children, play is serious learning. Play is really the work of childhood."
Susie Beghin couldn't agree more. With 20 years of experience as an early childhood educator and owner of Alpha's Discovery Kids Preschool and Daycare, Beghin saw firsthand how Play is integral to children's early development. With this learning, she developed a unique education-focused curriculum called The Four Pillars of Learning which includes: Language and Literacy, STEAM (science, technology, engineering, art, and math), Physical Activity and Nutrition and Mindful Awareness.
In her new book Learn to Play: The Four Pillars Learning System, Beghin provides specific strategies for each learning pillar on building those skills as well as provide play activities – by age group, from infants to preschoolers. The pillars can be taught independently, but Beghin says the real benefit comes when you combine them and put them into action.
Did you know that children between the ages of 0 to 6 learn more in those early years than they ever will again in their lives?
"The information in Learn to Play is the curriculum currently used in the childcare setting at Alpha's Discovery Kids Preschool and Daycare to plan and guide the learning, with much success. I wanted to share this learning and teaching method with parents as a tool for learning at home."
Learn to Play has been carefully written to help parents navigate their way to the various activities. To keep things simple for parents to implement, Beghin has provided sample activities for each pillar within each age group from infant to preschool, with considerations for children with special needs. "The sample activities are a starting point so parents can implement what they learn right away. Once they get started, the ideas will start to flow as they engage with their kids."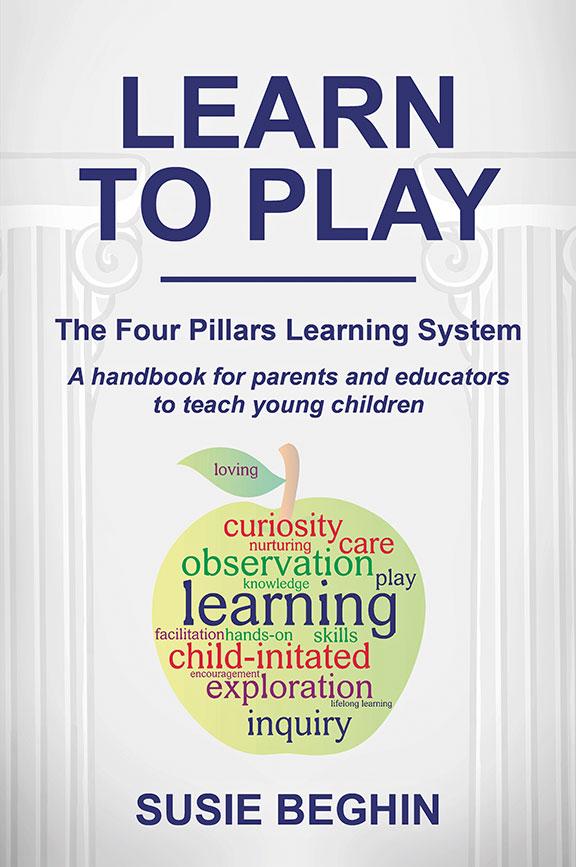 "I think most parents don't realize that they are the child's number one educator. Sometimes, we think that the real educators are in the schools or daycares. But I would suggest that the parent is THE number one educator for their children. I saw parents struggling during the pandemic when they were primarily responsible for their children's education. Even though parents may have the best intentions and rely on parenting instincts, they don't have the knowledge, leaving them feeling guilty, frustrated, and lost. Learn to Play is a tool they can use – their roadmap to success."
Play is really the work of childhood.
Consider the research conducted by the late Dr. Karyn Purvis, Director of Texas Christian University's Child Development Center, where scientists discovered it takes approximately 400 repetitions to create a new synapse in the brain – unless it is done with Play, in which case, it takes between 10 and 20 repetitions!"
"Play is how children learn about the world around them," Beghin adds, "Many people mistakenly think that play is not important; it's a recreational activity. Fred Rogers understood that play is equivalent to what adults consider to be 'work'. For kids, play is the basis for their learning. Learn to Play is my life's work. My mission is to give children the best start in life."
Resources:
Alpha's Discovery Kids Preschool and Daycare. alphasdiscoveryclub.com