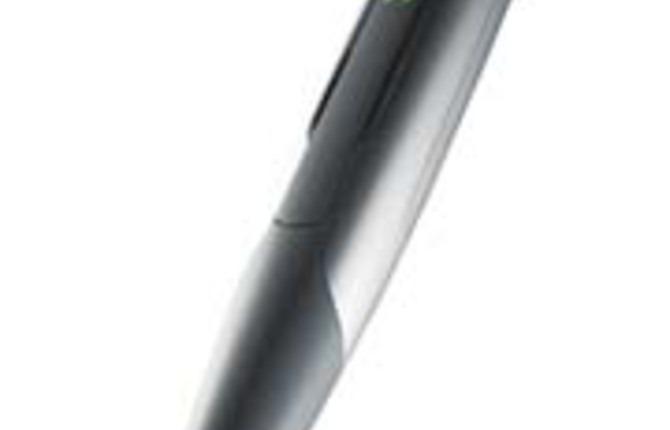 LeapFrog your kids back to school
The start of the school year brings many anxieties for both children and parents. Unlike my own start to school (about a hundred years ago) many children are concerned about the social and advantageous benefits of having the "right" technology compared to their classmates. When I was invited to view the new products being offered by LeapFrog Technologies, with my children as real testers, I, well, leapt at the chance.
Nicholas, age five, was intrigued with their ClickStart "My First Computer" from the minute we entered the test toy room. Although fairly capable with our home computer, the colourful, durable, and made-for-mini-hands keyboard and mouse of this sturdy unit appealed to both him and me. It simply plugs into your television (leaving the home office computer free for you) and has easy navigation through menus that even non or starting readers can follow. At just $69.99 it's easier to budget than a "real" computer as well. Software applications teach math basics, reading and phonics skills, keyboarding, animal recognition and more through popular characters such as Dora The Explorer, Nemo, Thomas & Friends and Toy Story.
"WordLaunch", described as the "sound it, build it, learn to read it system" is targeted to the 4+ crowd, but my eight year old daughter Bridget enjoyed the task of identifying three and four letter words and being rewarded for the correct spelling. With three levels (three letter words, consonant blends and long vowels), there was enough to keep her interest and intrigue her little brother to have a peek too. Again, a plug into the TV product that teaches with them, at only $49.99.
LeapFrog's flagship product, the handheld Leapster Learning Game System is still available (at $79.99), and Nicholas still loves the one he received over a year ago. However, his eyes lit up at their newer version, the Leapster L-Max, which has the enhanced ability to once again, plug into the tv , and display the same hand held games up onto the screen to allow parents to share in the learning and the fun. At $99.99 it might be worth the extra $20. All games from the original product work on the L-Max as well.
The "FLY Pentop Computer" was a huge hit when it debuted last year, offering pen-cartridge driven homework solutions. This year, they've taken it up a step and connected the FLY Fusion Pentop Computer to your home or laptop computer, for easy downloading of hand written notes (or entire essays) to word processing programs, emails, and other programs. I asked Gord Terry, General Manager of LeapFrog about any concerns that educators might have about students using the note taking product in the classroom, and he assured me that all of the feedback they have had has been very positive. Besides the Writing software, kids aged 10-16 will enjoy the Translator Pro, Games, Music Studio Pro…even Harry Potter and Pirates of the Caribbean games for downtime. Pen at $99.99; software $12.99 and up.

All products can be viewed on their website at www.leapfrog.ca, and are available at major retailers everywhere, including Toys R Us.
The first hand testing by my own kids and the cries of "Can we keep it?" were evidence enough that these toys would be both fun and educational for kids of all ages as they head back into the increasingly technology driven classroom.
Kathy Buckworth is the author of "Journey to the Darkside: Supermom Goes Home", available in bookstores everywhere. Visit www.kathybuckworth.com