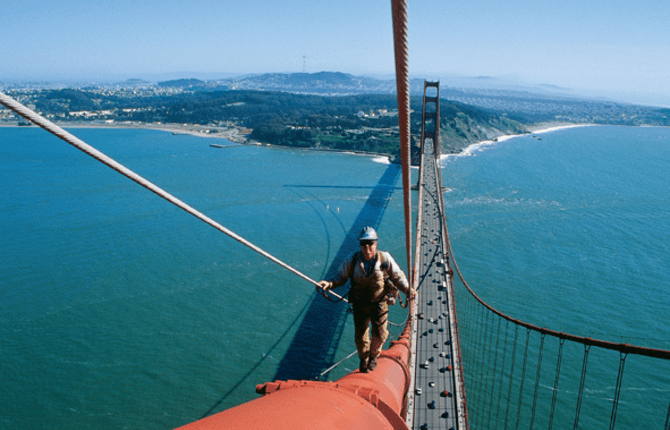 Inspire the hearts and minds of Canada's next generation of engineers
Celebrating the human ingenuity behind engineering marvels, Dream Big: Engineering Our World, an immersive IMAX film will play at the Ontario Science Centre through the end of June 2017.
Narrated by Academy Award winner Jeff Bridges, this MacGillivary Freeman Film offers an exciting new perspective on what it means to be an engineer.
Dream Big is the first giant screen project of its kind to promote the educational STEM movement (Science, Technology, Engineering and Math).
From the Great Wall of China and the world's tallest buildings to underwater robots, solar cars and smart, sustainable cities, Dream Big showcases engineering marvels big and small. With its inspiring human stories – including a young woman engineer building bridges in undeveloped countries and an underprivileged high school robotics team that succeeds again all odds – Dream Big reveals the compassion and creativity that drive engineers to create better lives for people and a more sustainable future for us all.
"Dream Big showcases the innovative ways engineers are shaping the world of tomorrow," says Catherine Paisley, vice president of Science Education and Experience, Ontario Science Centre. "This inspiring film shows how engineers apply the principles of science and mathematics to develop solutions to everyday problems."
MacGillivray Freeman Films and its partners at the American Society of Civil Engineers (ASCE) and Bechtel Corporation have produced educational materials to go with the film and are providing funding for programs at museums and science centres such as Engineering Festivals and Girls Night Out. Some of the targeted programming is meant to introduce middle and high‐school girls to dynamic women engineer role models to encourage their interest in engineering careers. Also available are 50 hands‐on engineering activities, educational videos, lesson plans for grades K‐12 and other engineering‐themed events. These educational components are hosted on the educational website www.DiscoverE.org/dreambig.
The family‐friendly film has a run time of 40 minutes. For ticket and show time information, please visit www.OntarioScienceCentre.ca. Tickets are $9. For more information about the film, please visit www.dreambigfilm.com.