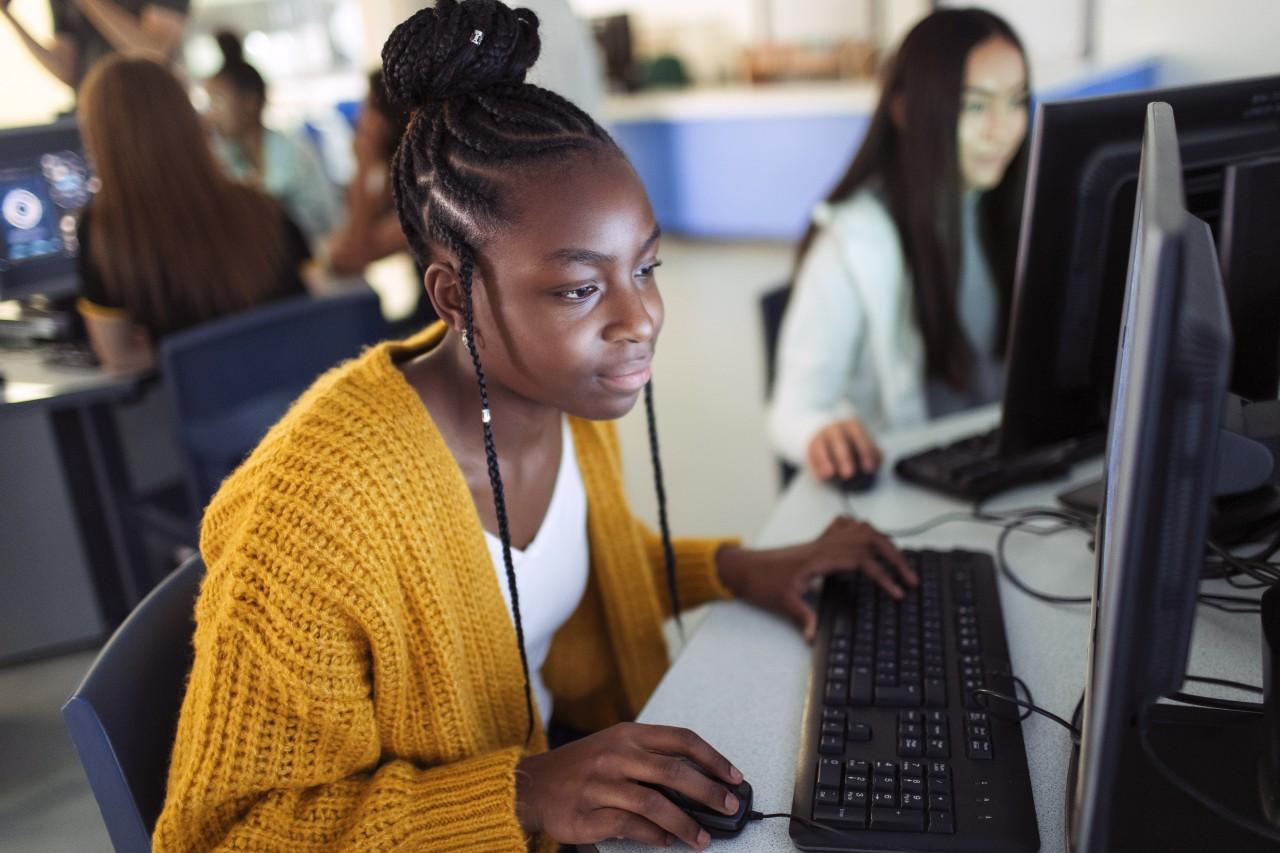 Girls4Tech – Helping girls to become "STEMinists"
Why is coding so important for our kids to learn? When you consider the impact of computing in our everyday lives, whether it's shopping online or using our smartphones at work, in school and in our homes with smart technology activating our lights and heat, not to mention social media – coding is at its core. And here's the eureka moment: anyone can learn to code. Mastercard wants to open up this field to more girls and women who maybe one day will join its team of cybersecurity professionals in Canada to fight cyber criminals and help keep sensitive information safe on a global scale.
Now in its eighth year, Girls4Tech is Mastercard's signature science, technology, engineering and mathematics (STEM) program geared toward giving girls in middle and high school access to STEM resources and career exploration tools.
With a goal of creating opportunities for tomorrow, Mastercard recently announced the expansion of its Girls4Tech digital program in Canada, broadening its availability to all provinces and territories across the country. Partnering with Discovery Education, an education tech leader, its state-of-the-art digital platform provides support for learning everywhere.
"The experience from Girls4Tech was so instrumental that the answer of which field to take on in 11th grade was pretty clear to me – I chose physics, chemistry and mathematics. Now, in university, I'm engaged in computer science honours and I am truly enjoying what I am doing. I would say Girls4Tech was a big part of me finalizing this decision." – Eva, Girls4Tech alumna and Mastercard intern
"Many of the jobs for future generations will require a background in STEM, but there continues to be a low proportion of women graduating and pursuing these fields as adults," says Sasha Krstic, president of Mastercard in Canada. "Giving girls equal opportunities is important to removing the barriers they face and allow them to pursue and thrive in STEM careers that will help contribute to a diverse and equitable workforce for the future. Mastercard is helping students to think about some of the big issues and challenges our communities face. Our mission is to find the next generation of problem solvers and creative thinkers."
The program offers a robust array of no-cost, standards-aligned, and on-demand digital resources that illustrate how technology can be used to solve the problems kids care about. Taking it a step further, by using inquiry-based activities and real-world challenges like cybersecurity, Girls4Tech helps to inspire girls to dream big and show them how their skills and strengths can lead to a STEM career as a cryptologist, fraud detective or even as a data scientist.
Since the world relies so heavily on technology, all the more reason why some educators refer to coding as the new literacy. Mastercard's Girl4Tech has engaged more than two million girls across the globe. With the expanded program available in Canada in both English and French, the hope is that Girls4Tech will spark the interest of Canadian girls in topics like artificial intelligence and cyber security and apply their problem-solving skills and curious mindset to become future "STEMinist."