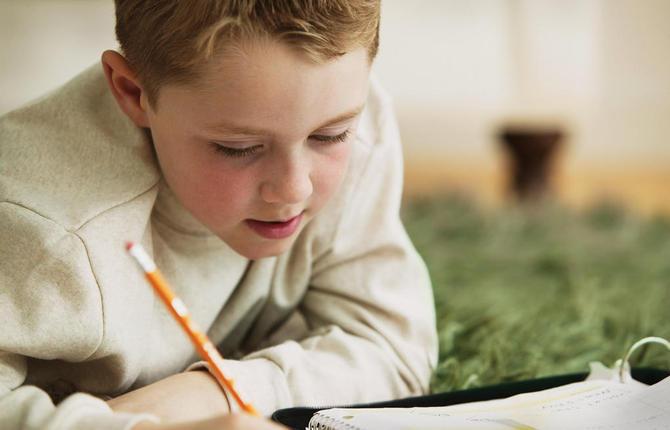 French School Kids Perform Higher Than Average
Many Canadians would be surprised to learn that Ontario is home to Canada's largest francophone community outside of Quebec. The vitality of the 600,000 people who make up this vibrant and diverse cultural community depends on a vast French-language education (FLE) network. To fulfill this specific social mandate, FLE members are teaming up to launch the second phase of a provincial awareness campaign aimed at informing Ontario citizens. The project is funded by Heritage Canada through the Canada-Ontario Agreement and is coordinated by the Centre franco-ontarien de ressources pédagogiques (CFORP).
Public and Catholic school boards, francophone colleges and bilingual universities within the FLE network offer a continuum of programs and services of exceptional quality to Ontario citizens from early childhood through adulthood. French-language schools enable children to reach their full potential and develop a strong cultural identity in an enriched francophone setting, leading them to become fully bilingual for life.
In this era of globalization, being proficient in two languages opens doors for young people like never before, making true bilingualism an invaluable tool, both personally and professionally. It is an asset that opens up a world of possibilities and employment opportunities in every field, in Ontario and around the world.
While immersion programs offered in English-language schools enable students to learn French as a second language, French-language schools offer a French cultural environment where students will learn and live in French. In these schools, French has first language status and English is taught as a second language with the same curriculum used in English-language schools. To offset the fact that they are immersed in an anglophone world, students attending French-language schools benefit from an exclusively francophone environment allowing them to enjoy a unique cultural experience – precisely what they need to build a strong cultural identity and become fully bilingual for life.
"Receiving a French-language education in Ontario presents undeniable advantages," explains Gilles Leroux, Secretary of the Conseil ontarien des directions de l'éducation en langue française. "All French-language school staff members are committed to seeing every student succeed. FLE members are constantly striving to create innovative programs and services to best serve the needs of a diverse clientele."
"For over 10 years, our schools have been offering full-time junior and senior kindergarten programs to children starting at age four, as well as personal homework assistance and tutoring programs, such as SOS Devoirs, for children in grades one to 12. French schools also offer programs and services to parents that help them better support their children's success, including full-time daycare services that operate within the schools, for children age three years and under. Together all of these initiatives foster success, as evidenced by the results achieved by our students."
Province-wide tests by the Education Quality and Accountability Office reveal that overall, students who attend French-language schools outperform the province's other students. For example, in 2009-2010, grade six students attending French-language schools achieved an impressive success rate of 81 per cent in mathematics, 80 per cent in writing and 80 per cent in reading. Students graduating from French-language secondary schools also have a higher likelihood of being accepted into the post-secondary program of their choice, mainly due to the fact that they can apply to French-language, bilingual or English-language institutions.
The FLE system is thriving in Ontario. It includes 12 school boards (eight Catholic and four public), more than 230 daycare services, 335 elementary schools, 94 high schools and 12 French-language and bilingual post-secondary institutions.
Of the 130,000 students who are eligible for a French-language education, 93,000 are currently availing themselves to the continuum of programs and services offered by the FLE system. For post-secondary institutions and training agencies, access to higher education is open to everyone who wants to further his or her education in French.
For more information on French-language education in Ontario, visit www.fleontario.ca.