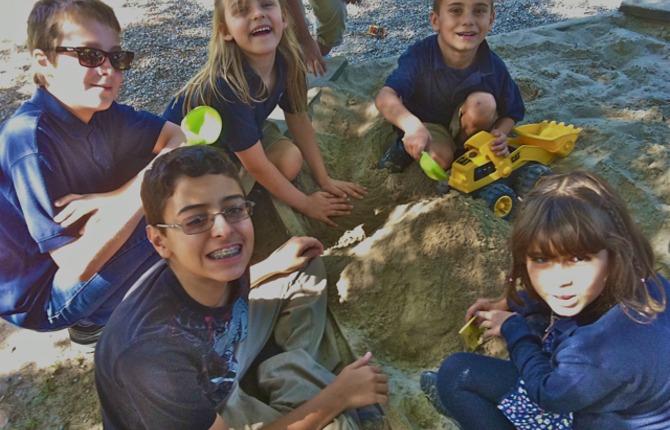 Brighton School designed for students with academic challenges
Brighton is a warm, vibrant school community designed for students with academic challenges in grades 1 to 12. Our secondary school offers a partial credit program and non-credit courses. We provide practical and effective skills and strategies to help students become more successful independent learners. Instruction is highly individualized; core curriculum is delivered through classes of 3 to 6 students.
Our teachers deliver curriculum using methodologies that include Direct Instruction, Lindamood Bell, and Social Cognition Training. Current assistive technology programs, such as iPad learning and Co:Writer, support the learning process and enable students to be more productive.
Opportunities for frequent breaks are provided through our unique 'Balanced Day' schedule with an emphasis on fitness, recreational and sports activities. Personal growth is enhanced through social skills coaching in our PEERS social skills group, participation in the arts, community service, and leadership opportunities.
Visit our website at www.brightonschool.ca, or call 416-932-8273 to arrange an appointment and experience Brighton for yourself.