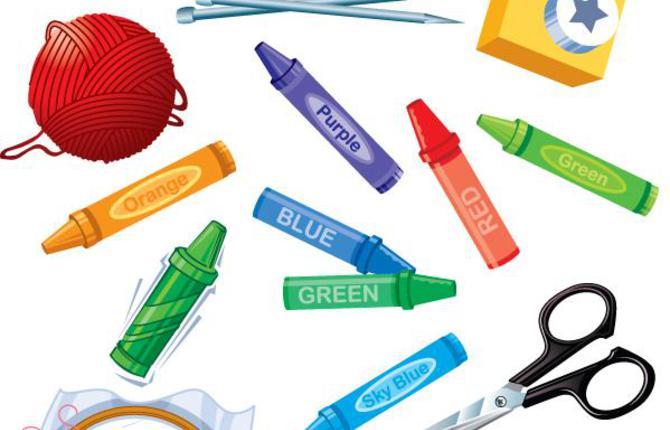 Art programs are more than just fun
"Every child is an artist. The problem is how to remain an artist once we grow up."
– Pablo Picasso
An education in the arts is essential. It gives us the tools we need to become fluent in our ability to express our ideas, concepts and feelings so they can be understood by others. The arts equip us with our personal window on the world. Plato said "I would teach children music, physics and philosophy; but most importantly music, for in the patterns of music and all the arts are the keys of learning."
It has been said that no program for young children can succeed without providing an emphasis on the arts – because they're integral to providing us with an enhanced understanding of the world around us. Author Eric Jenson says, "Give a school daily dance, music, drama and visual art instruction where there is considerable movement, and you might get a miracle." It's a well-documented fact that students prosper when creativity fuels learning – they're better equipped to learn when they've acquired a better grasp of the arts. The pressure on our education systems to improve academic standards and the calibre of our teachers obscures the fact that what's really needed is to concentrate more on the students themselves – to activate and inspire them, to help them discover the joys of learning and the wonders and possibilities of life. It's the arts that will show them the way.
Liana Del Mastro Vicente, director of the Avenue Road Arts School, agrees: "The arts allow children to learn about the world around them in a more sensory and tactile way. Artists look at things in different ways. They are trained to pay attention to the details around them and explore every angle. They become better communicators and are better able to problem solve." ARAS offers full programs in visual and theatre arts for children and teens with an integrated approach to the arts for toddlers to age 5. "It's so important for children to explore their creative side," she adds. "It makes them a whole individual and allows them to experience the joy of communicating their special message to the world. Working in a group scenario, they're able to see that their individuality makes the group complete – that it's okay to be different and still fit in."
Consider the opinion of Amy McKenzie, an Improv teacher at the Oakville branch of Bad Dog Theatre: "Our society sometimes emphasizes conformity at the expense of our creativity. Over time, we learn how to behave properly in certain situations, how to be less spontaneous and more rigid in our thinking." Through teaching kids the art of improv, Bad Dog's goal is "to keep that creative spark alive and fan the flames a little brighter," she adds. Improv is, surprisingly, less about celebrating 'the funny' and more about removing the obstacles preventing us from being spontaneous and connected to our peers. Kids from eight to 17 learn basic storytelling and, through acceptance of other people's ideas and teamwork, they hone spontaneity skills. "People are so afraid of failure that they don't try new things and improv removes the fear of failure. It's a fabulous life lesson to know that failure is not a state to be feared", McKenzie states, "It's a very positive process."
The Yamaha Music School teaches music with the philosophy that, according to school supervisor, Carolina Irigoyen, "Everyone has the potential to develop musical ability; to create, perform and enjoy one's own music." They offer fundamental courses specific to children's age groups and developmental stage, specializing in the group dynamic, employing a 4-stage approach. "Our music education creates creative thinkers", notes Irigoyen, adding, "The ability to improvise music is to be a creative problem-solver." Spatial intelligence – the ability to envision the abstract – can be increased considerably in children, as can the development of discipline through daily practice. There is much evidence that learning through the arts can result in greater academic achievement and higher test scores. "The arts have the ability to tap into and develop multiple intelligences, so, for example, drumming – with its beats, rhythm and rests – will help develop mathematical intelligence in addition to playing music," says Irigoyen. These benefits aren't limited to children.
Schools concern themselves with teaching literacy but literacy is not limited to the written word. By equipping our kids with tools that extend beyond language, math and sciences, they'll have a better than average chance to better express themselves and reap the benefits of a full, rewarding life.
Novelist and painter, Henry Miller puts it all into perspective: "Art teaches nothing, except the significance of life."