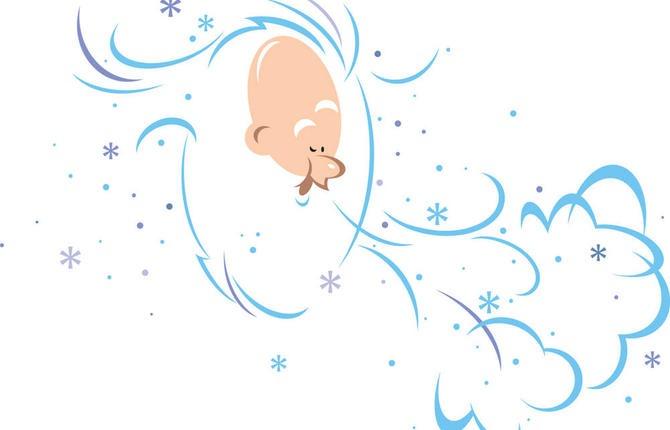 How to protect your baby's skin during colder months
Most parents take extra precaution with their baby's skin in the summer, but don't realize that it is equally important to protect baby's skin during the colder months.
Here are some common skin concerns and preventative measures to ensure your baby is comfortable in colder temperatures:
Heat Rash: The more layers you bundle your little one in, the more likely that they may become overheated.
When itchy red bumps appear on your baby, it usually means that their tiny sweat glands have become clogged resulting in a heat rash. To prevent this, dress your baby in proper attire including light, breathable layers and use a hypoallergenic diaper that is gentle on your baby's delicate skin.
Chapped Skin: Red, flakey and cracked skin is a sure sign that your baby has chapped skin.
Chapped skin is dry skin that has become irritated and inflamed. It usually strikes the face, bottom and folds where skin tends to rub the most.
The easiest way to prevent this is to ensure there is very little skin exposed to the elements, and to apply a baby friendly moisturizer that acts as a natural moisture barrier.
Eczema: Babies with eczema have an inadequate skin barrier that has a hard time keeping moisture in and irritants out. Eczema, like many other skin conditions, tends to flare up in the winter months.
Hydrating your baby's skin as often as possible is extremely important, along with making sure you avoid products that contain fragrance or alcohols.
Applying moisturizer immediately after bathing your baby will ensure that moisture is sealed in. Visit www.pampers.ca. (NC)