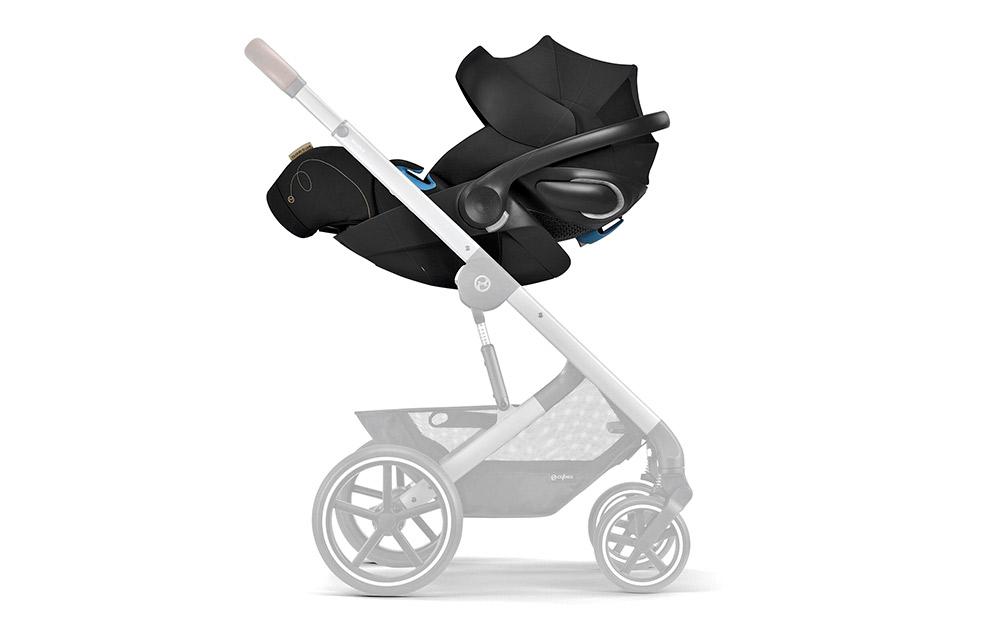 Cloud G Lux with SensorSafe by Cybex
On Monday, Aug. 21, CYBEX Canada hosted their second annual Car Seat Safety Summit to address the importance of child passenger safety and help parents understand how to consider all key criteria on picking the right car seat for their child to ensure the best protection. This year's summit invited industry experts including, President for Child Passenger Safety Association of Canada (CPSAC) Katherine Hutka, Senior Policy Advisor for Transport Canada, Natalie Fraser, Manager for Transport Canada, Zuzanna Strom. Special guest safety advocate, Eran Jones, a New Brunswick mother whose life had been transformed after two of her children and another family member were killed in a car collision caused by a reckless driver. Despite the unbearable pain of her loss, Eran has found hope in her quest to raise awareness for better regulation and legislation for car seats and booster seats in Canada.
The CYBEX Cloud G Lux Comfort Extend infant car seat has 45 per cent more recline position, an extending leg rest for a comfortable and ergonomic position when used outside the vehicle, and air ventilation channels to help prevent heat from building up, keeping baby cool and comfortable.
• SensorBuilt-in Smart Technology sends alerts to your smartphone if the child unbuckles themselves, if the temperature gets too hot or cold, or if the child is left alone in the car.
• The Cloud G Lux base combines an anti-rebound bar with a load leg to absorb energy and reduce crash forces on the child by up to 30 per cent, while the linear side-impact protection reduces impact forces by up to 30 per cent in the event of a side collision.
From the very first ride home, CYBEX Canada makes safety their priority. Earning more than 450 awards for design, safety and innovation, CYBEX is constantly creating leading edge products to ensure they provide users with peace of mind from the start.