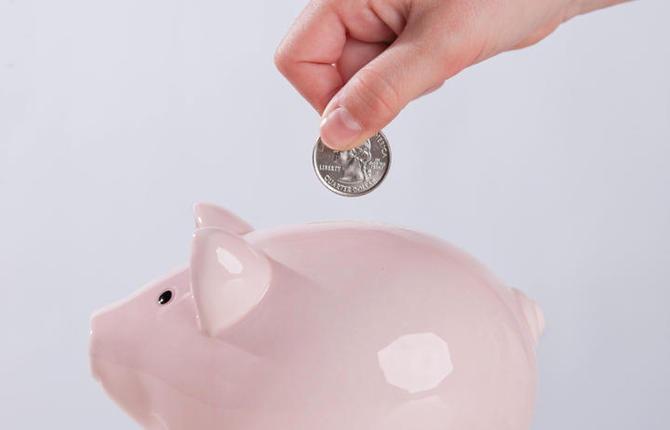 Planning for your baby's future
Canadians have opportunities to save for their children's education, but they just aren't taking advantage of available programs. Only 39 per cent of those eligible for the Canada Education Savings Grant (CESG) take advantage of the program, according to an annual statistical review on the Canada Education Savings Program, published in December 2008 by Human Resources and Social Development Canada (HRSDC).
The same data shows that only 16 per cent of eligible Canadians participate in the Canada Learning Bond (CLB) program. Too many families are missing out – these programs help students handle the costs of post-secondary education and allow them to focus on what's most important – learning.
Now, more than ever, it is crucial for parents to start saving early for their children's higher learning.
According to Statistics Canada, university tuition fees in 2009/10 were an average $4,917 – up 3.6 per cent from the previous year. Add to this an increase of 6.8 per cent in additional compulsory fees ($749), which brings the grand total to an average of just under $5,700.
On top of that are books, transportation and living expenses. Costs continue to rise faster than the pace of inflation, leading some to believe that children born today will be looking at post-secondary costs in excess of $100,000.
Many families are missing out on what is essentially bonus money – this can be rectified by opening a Registered Education Savings Plan (RESP).
Programs such as the Canada Education Savings Grant add 20 per cent to the contributions made to your RESP to a maximum grant of $500 per year per child and a lifetime maximum of $7,200. The Canada Learning Bond provides a $500 bond for children who are born after 2003 and are eligible for the National Child Benefit (NCB) supplement – generally families with incomes under $39,000.
In today's unstable economic climate, parents are understandably apprehensive about putting money into an education savings vehicle over fears of a volatile market hurting their investments. But plans such as RESPs can be safe options. They also promote advance planning by encouraging regular contributions over the course of a child's first 18 years. Putting money aside for a child's education will also prepare them better for recessions and other crises.
Parents also benefit by having choices as to the type of RESP they open. With group savings plans, for instance, parents can pool their money with other contributors for additional benefits. They also have the option of opening an RESP through their local bank or a mutual fund company.
New statistics highlight how a post-secondary education can help graduates endure tough financial times. There were 306,000 job losses in Canada from September 2008 to November 2009 according to a December StatsCan Labour Force Survey. However, over the same period, there were 104,000 more jobs for university graduates; if you do the math, that leaves 410,000 fewer jobs for those with less education. Having a post-secondary education doesn't guarantee a job during an economic downturn, but it decreases the probability of unemployment.
Simply put, it pays to save for a child's education no matter what the economic climate. Any sum contributed helps — even with a modest, regular monthly savings parents can build a nest egg that will help them avoid uncertainties in the future. It doesn't have to be daunting; there are programs available and government grants designed to help grow savings.
The key is to know what they are and how to use them in order to maximize their potential. By doing research, parents can educate themselves about the steps they need to take to help guarantee their children have the resources for their post-secondary education. Your child's education is worth it.
Peter Lewis is Vice-President, Customer Satisfaction at Canadian Scholarship Trust Foundation, one of Canada's oldest group RESP providers. For more information about setting up an education savings plan, visit www.cst.org or call 1-877-333-7377.