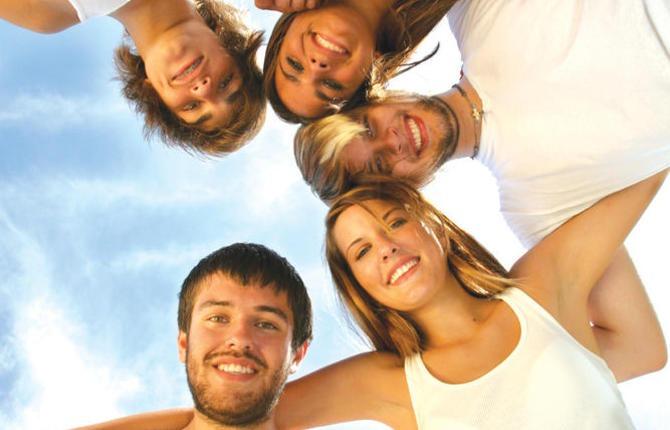 Young role models: Notes from the Camp Director
Parents intending to send their kids to camp sometimes have difficulty accepting the idea that a teenager can fulfill the role of leader, teacher or surrogate parent. This is understandable as many parents did not have an opportunity to attend camp themselves when they were kids.
I can recall one occurrence in particular involving an eight-year old first-time camper. The family did not visit camp prior to the season and so the introduction and camp tour was on check-in day. From the mother's perspective there were scores of inadequacies. There were no flush toilets in the cabins, her child would have to walk on dirt paths to get to meals, and there were no adults anywhere. Everything was simply wrong and she informed us that she could not possibly leave her child at camp. We spent some time outlining the program, asked her to speak with the other parents who were present at the time, and assured her that the cabin counselors had all been campers themselves for many years.
Her son did not share his mother's concerns. He had already settled into his cabin and was eagerly discussing fun camp stuff with his new bunkmates. After a lengthy conversation in the office we were able to pinpoint the mother's major concern. She felt that the counselors, she referred to them as the teachers, should be adults within the 30 to 40 year age range. Her son did remain at camp but for her, it was hard to understand that a young person could successfully take on a position of such responsibility.
Age range beneficial
Research shows that many campers believe the opportunity to make friends at school is limited in that all your classmates are of the same age. However, at camp it is possible to interact and develop friendships with kids of all ages and young adults as well. Youthful camp staff are often brilliant role models for kids. I recall a counselor who was an outstanding example. I'll call him Kim. Kim was a counselor for five years and also spent time in the shoulder seasons assisting with camp maintenance and program development. He was an elite class tri-athlete who had competed at the "Ironman" competition in Hawaii, as well as several other major events in Canada. He is now a 37-year old fitness instructor who is married with two children.
As a young person Kim was incredibly dedicated to his sport. He possessed extraordinary self discipline and motivation, and was able to balance a rigorous daily training schedule with the demands of his camp obligations. Kim was someone who thoroughly enjoyed engaging in goal oriented personal challenges. He remembers that some of the campers and staff held him in high esteem. He was the real thing, the "Ironman", and this tag had a distinct cool factor attached to it. Kim recalls that many of the campers began to display similar disciplinary traits in the activities that they were engaged in; what is described by psychologists as modeling.
During those summers when Kim was at camp the campers and staff initiated the triathlon event as an all camp activity for the special event day which takes place every two weeks. Everyone had a role to play: competitor, coach, spotter, timer or spectator. As the seasons went on I noticed that campers who in previous years had chosen to be spectators were now the ones who stood at the far end of the lake to complete the swimming phase of the event. I remember one boy who did not seem the athletic type proudly exclaiming, "I'm actually doing this! I've watched for three years and now I'm doing it."
Young people bring energy and new ideas into the traditional setting of the summer camp. Camp programs develop and keep up with the times through the contributions of our young counselors and instructors. The Ontario Camps Association specifies that 17 is the minimum age for a camp counselor at an accredited camp. Many counselors are "grass roots" having literally grown up at camp. These counselors bring a wealth of personal experience as well as many lessons learned from both their camp peers and camp mentors. Additionally, international agreements with several countries allow for young people to travel and work in Canada as camp counselors. Your child may find they have the added opportunity of learning about other lands and cultures through their camp counselor from another part of the world.
• Dr. Stephen Fine is Director of the Hollows Camp and Chair of Educational Research for the Ontario Camps Association.