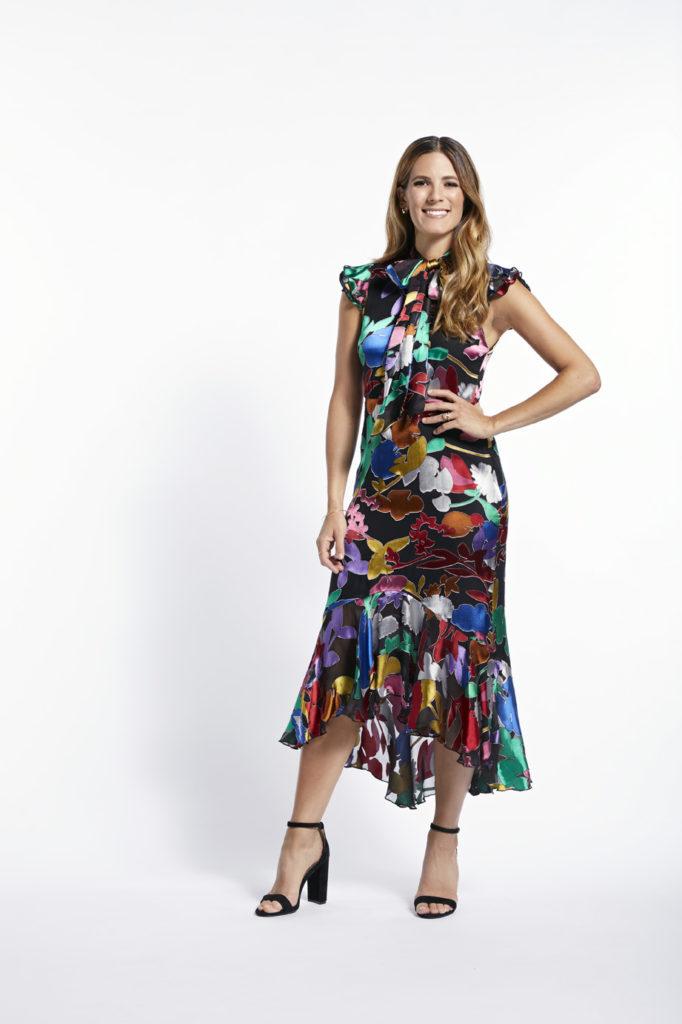 TV host and mother does double duty
By Christine Davis
Top Chef Canada host and co-founder and executive chef of DEX restaurant in New York City, Eden Grinshpan, is a native Torontonian who's come home to shoot three separate seasons of what she describes as the most "prestigious culinary competition in the country."
Pregnant during her first season, five months post-natal during the second and mother of a toddler in the most recent season of shooting, Grinshpan says that having a child has "turned her life upside down," in the best possible way.
She's a credit to working moms everywhere, admitting that: "The only way that I can do what I do, have this career, is by surrounding myself with people that I trust who are hands-on and really great." Grinshpan relies heavily on her parents while shooting Top Chef Canada in Toronto – staying at their home during all three seasons – and her daughter Ayv's full-time nanny who is always with the family.
"I don't know how I envisioned this, but it's so different," the host admits of parenthood, adding that her duties as a mother are non-stop. "Parents don't get a break. They come home from work and are on mommy/daddy duty. It's a lot." But she says she has honed her time management skills – the biggest career change she's made since having Ayv.
"She is my priority, first and foremost. I really try hard to just be with her," Grinshpan explains of the hours in the morning she spends with her daughter, always with the phone away so she can engage with her. She's also grateful for having the ability to come home and put her daughter to bed each night. "Getting those moments in" is so important to the working mother because, "without those what do you have?" she questions.
Each day in Grinshpan's life is scheduled around Ayv with any challenges coming down to balance. "I think when you are working on something that is a big deal it takes so much time and energy and can deplete you emotionally, mentally and physically. It's the same with having a child. That first year has been the most amazing time but that's also the biggest transition," she says of the time that has also brought so many learning experiences.
For working parents, Grinshpan advises practicing moderation. "Be gentle and patient. No one's perfect," she says. "Be more fluid. You can't control things like you used to."
Top Chef Canada Season 7 premiers Monday, April 1 at 10 p.m. on Food Network Canada.