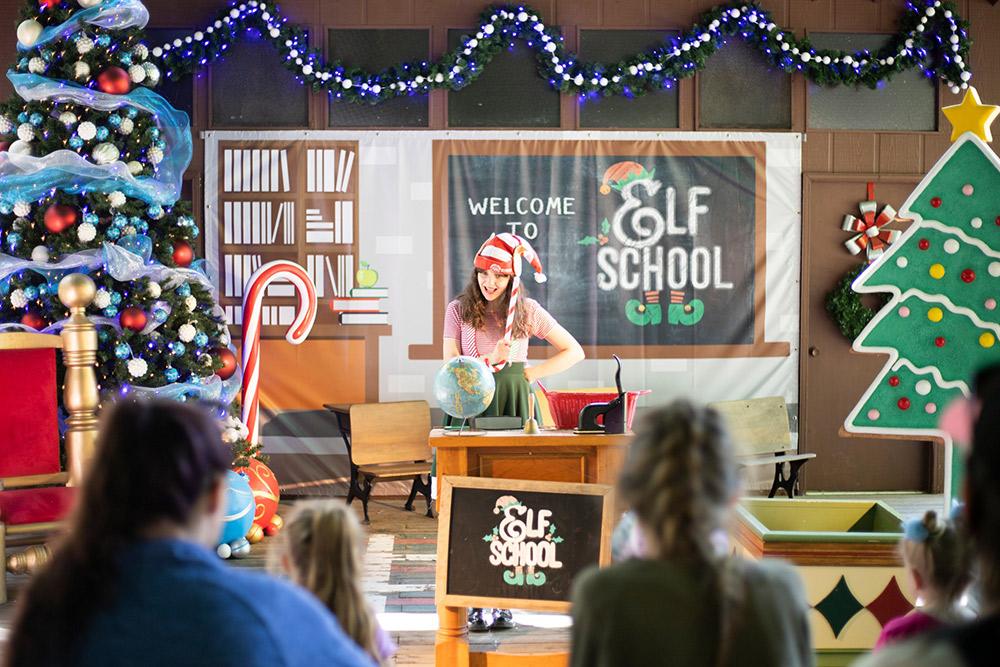 'Tis the Season for Fun at Santa's Village
Autumn is fast approaching, but there is still plenty of time to visit Santa's Village in Bracebridge.
If you haven't been to this merry theme park in a while you're missing out. Under new ownership, the park continues to evolve with a Santa sack full of new attractions over the past few years to brighten your day.
Changes are apparent as soon as you arrive. Gone is the dated entrance. Now, guests are greeted in cheerful style. The old giftshop, located just inside the gate, has been completely remodelled as well. It's airy and bright, with plenty of room to gather round as Mrs. Claus reads a story.
As soon as children race into the park they'll see Santa's Carousel, sheltered within a large timber frame gazebo with a copper cupola (a stunning piece of craftsmanship-built entirety by local artisans). After its introduction, Santa's Carousel immediately became one of the park's most popular attractions.
The park's most iconic attraction, the Candy Cane Express, has been brought into the 21st century. The original train dated to the 1950s. It was aging, had minimal capacity, and its miniature dimensions meant it was difficult for parents and grandparents to access. Now, a larger but just as charming train clatters through the park, cheerfully tooting its horn.
Like the Candy Cane Express, the petting farm has been a feature of Santa's Village from its earliest days. It's still there, but now with a welcomed jolt of energy thanks to the addition of Santa's Farmyard Tractor Tour. Children take the wheel of a tractor and drive along a 270m track weaving among farm animals and whimsical displays.
Also new is Blitzen's Balloons – balloons ride up a central tower to a height of 28-feet and spin around to the glee of children – and the pint-sized roller-coaster Peppermint Penguin Coaster. With these additions, Santa's Village boasts a dozen rides – more than enough for a holly-jolly day of fun.
But innovation doesn't end here. Other new additions include Ralphie's Rifle Range, named, of course, for the main character in the holiday classic The Christmas Story, and Snowbo and Arrows, a child-safe archery range. Take a hike through the Enchanted Forest, a hiking trail that boasts a 200-foot-long suspension bridge. Also new is Elf School, where a teacher educates kids on the finer points of being one of Santa's little helpers and guides them in making a toy of their own. Everyone gets an elf hat – complete with ears – and a booklet that sends them on a scavenger hunt throughout the park.
Finally, there are now a range of new dining venues to choose from, including Riverside Rotisserie, Yule Lodge (light summer fare like deli sandwiches, fresh salads, and pizza), and the Jolly Trolley Café with quick snacks to go.
September is here. 'Tis the season for fun at Santa's Village.