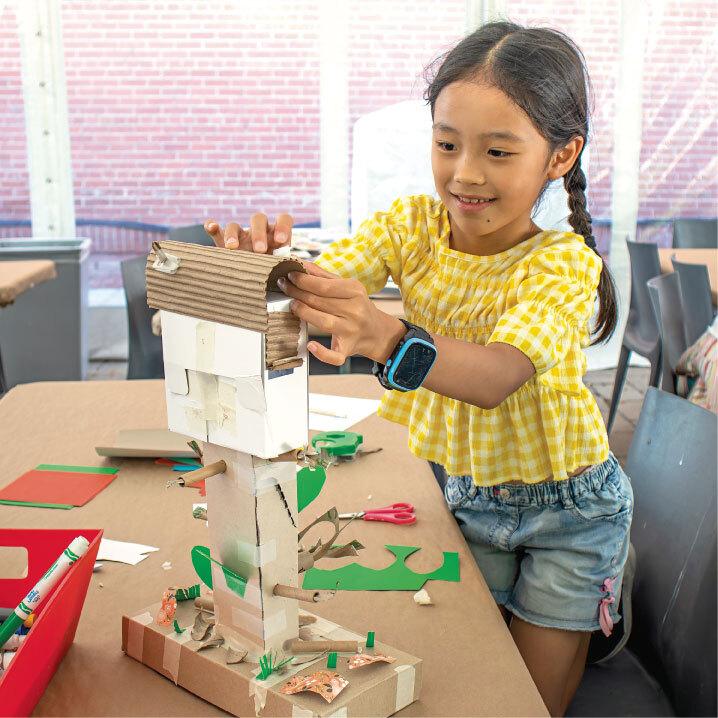 The Power Plant Contemporary Art Gallery
SPONSORED CONTENT
EXPLORE, CREATE AND MAKE MEMORIES HAPPEN
Connecting children with a deeper understanding of art and the world around them, The Power Plant Contemporary Art Gallery offers free exhibitions and family programming throughout the year.
"Kids are intelligent, intense, playful, and extremely creative. The Power Kids workshops make a connecting path between their amazing abilities and understanding of contemporary art," says Nilou Salimi, Toronto-based visual artist and Power Kids and Outreach Coordinator at The Power Plant. "The children come here, they explore the exhibitions, they create artworks with different materials, and they make good memories with their families. It makes me think of the day when they will come back as adults to this gallery with a deep connection to arts and culture."
Located on the waterfront in downtown Toronto, The Power Plant is free to visit, and has three exhibition seasons each year, showcasing the best contemporary art from Canada and the world. The exhibitions are accompanied by a dynamic program of talks, workshops, and events, which are also free to attend.
Children aged 7–12 and their families are invited to participate in Power Kids – a series of free creative workshops inspired by the gallery's current exhibitions. Power Kids takes place on select Sundays throughout the exhibition seasons and includes a guided tour in the gallery followed by a short creative activity. Each engaging workshop is different, so kids can return throughout the season and be inspired every time.
During the regular opening hours, families can explore the gallery with a copy of the Family Guide that features questions and activities that can be done throughout the gallery. Don't miss the Power Kids Creative Hub located on the second floor, which features relevant books, colouring cards, and a place to rest during your visit.
This season, The Power Plant presents a series of exciting Power Kids art making workshops, inspired by Fall 2023 exhibitions by acclaimed international visual artists. These sessions will spark creativity through fun activities, like painting, bookmaking, and paper weaving.
The first session, Art in The Sun, will take place on October 22 at 3 P.M. After studying the intricate abstract drawings of a French artist Abdelkader Benchamma, families will create unique nature-inspired patterns using the cyanotype technique.
Be part of the fun and register for the other upcoming free kids workshops today via thepowerplant.org and @ThePowerPlantTO!
Photo: Hyerim Han
Photo Caption: Power Kids participant at The Power Plant, Toronto, August 2023