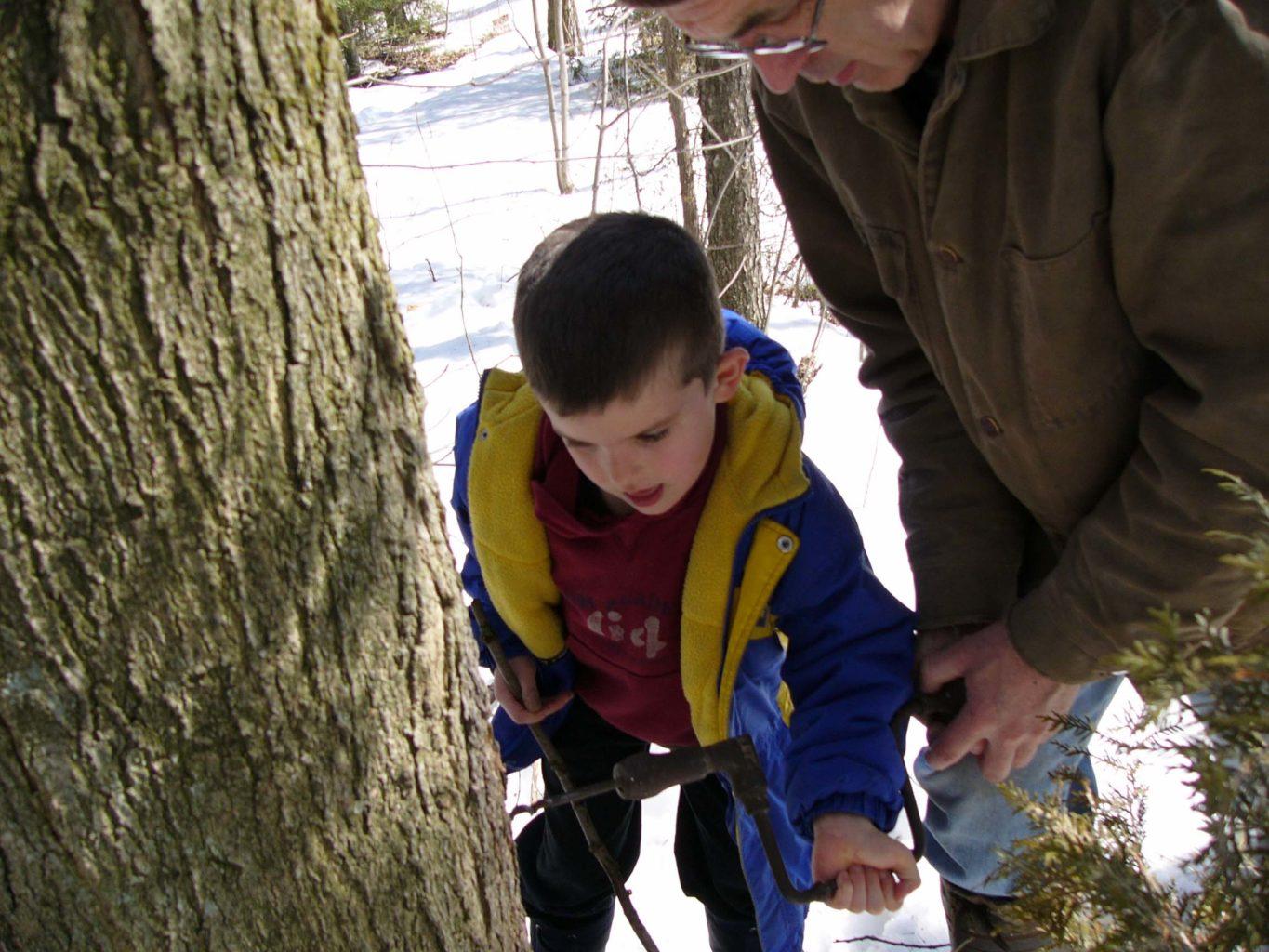 Tapping into the sweet season
By Jane Muller
Canada tastes like maple syrup. Maple sap simmered to its sweet golden state is a technique inherited from Canada's First Nations and savoured by all who posses a sweet tooth.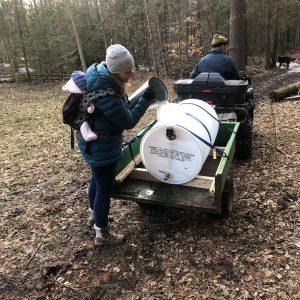 Syrup season is in March, when the sap freezes overnight and flows during the day when warmed by the sun. Demonstrations of maple syrup production can be experienced this month at various conservation areas and historic villages. A visit to a sugar bush is a chance to get outside, see some early signs of spring, learn about a Canadian tradition and best of all, taste freshly made syrup.
When the temperature and the snow conditions are right, syrup poured onto the snow becomes the most heavenly golden toffee imaginable. The sugar bush even smells heavenly when the steam from the evaporator hangs in the air. It's often a surprise to visitors that the sap as it drips from the tree has only a hint of sweetness.
Only a few maple trees are required to produce a couple of bottles of syrup. My dad tapped trees on our rural property with the traditional metal spiles and pails and cooked down the sap on the kitchen stove. The hobby has continued at my brother's 10-acre property, which is home to enough maples to make syrup production a big project for his grandkids.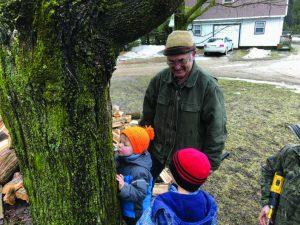 This year he's fulfilled his dream of purchasing an evaporator, thus sparing his back kitchen from the haze of steam and the heat of the wood cook stove. All of his nine grandkids live within a few kilometres of his home. In fact, the three youngest live with their parents in the main part of the sprawling house. They'll be tagging along with the older kids to check the sap buckets this year, a practice that brings to mind a wonderful picture book that would be good to share with kids before a maple bush adventure.
"At Grandpa's Sugar Bush" by Margaret Carney features a young boy and his grandpa, who make maple syrup the old fashioned way and in the process form a bond with nature and each other. Janet Wilson, an artist who lives in the hamlet of Eden Mills near Guelph, Ont., captures the activity in the sugar bush and the signs of spring in her rich oil paintings.
My brother, the grandpa in my family's story, usually produces enough syrup to supply his four kids and their families. Given the new equipment and the promise of greater volume, this year I'm hoping for a bottle of my own.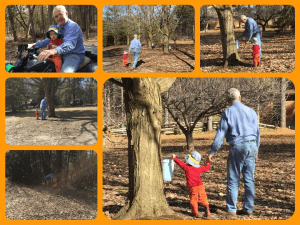 You'll find several maple syrup themed adventures in the March Break event listings in this issue. There are also some fun mud season activities in the Junior section this month, including some ideas based around a maple syrup experience. Hope you have a chance to enjoy sweet water season.