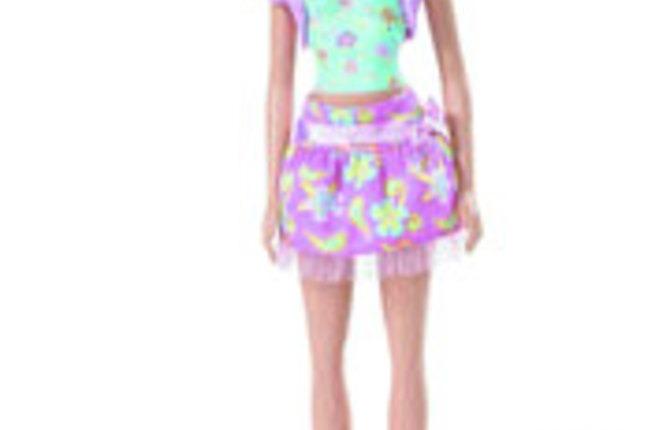 Summer-sational hot toys
OUTDOOR FUN
Playing hot potato makes a COOL treat
Back in grandma's day, everyone got in on the action turning the crank for the home make ice cream. Today, the Play and Freeze Ice Cream Maker delivers home made ice cream by playing catch. Add the basic ingredients inside the light and portable ball, and a quart of ice cream is created inside in minutes. Perfect for camping trips and picnics. ($44.95) Ages 8+
New Wave POGO
If you happen to be of a certain age, every time you hear Zoingo Boingo you may think of a certain American New Wave Band. Here's a quick trivia question for you: what do TV shows The Simpsons and Desperate Housewives have in common with Oingo Boingo? Both have theme songs written by Boingo front man Danny Elfman. Of course this has nothing to do with the Zoingo Boingo Pogo Stick, other than both are FUN. The ZB works just like a regular pogo-stick except it has a flexible stretchy cord and a super bouncy inflatable ball at the base. It takes about 10 minutes to inflate the bouncy ball and assemble the pogo stick. Tactile and appealing, the ZB comes in assorted colours. (MASTERMIND ) ($29.95) Ages 8+
RIDE in Style
We all know what sells a vehicle. Cup holders. (duh!) The LITTLE TIKES™ folk clearly know this too as their RIDE & RELAX WAGON™ provides flip up seating for two with seat belts, centre storage space and cup holders. When you get to your destination, the wagon converts into a bench sturdy enough for adults and kids. Named the Best Outdoor Item of 2007 at the annual Toys "R" Us Canada Spring Vendor Show. Ages 2+. Retail: $149.99. www.littletikes.com. Available exclusively at Toys R Us.
GET WET!
Geyser Guys Water Bat and Ball
Nothing says summer like water play. With the Water Bat and Ball, water is absorbed through holes drilled in the ball, so that when the ball is thrown, centrifugal force spins the water out. Catch the ball and there is a wonderful SPLOT. Hit the ball with the bat for a great splash of water on impact. Nobody walks away from this game dry! $14.99 Stortz & Ass.
Super Soaker Transformers Gauntlet
Love 'em or hate 'em, water guns are a summer staple. Transformers will be another hot commodity this summer, and this Gauntlet style soaker will cool down the fiercest Autobot fever. The pressurized blaster has a rotating nozzle with four different streams. A button in the middle is the activation for two shields to expand up and out. Age: 6+ $34.99 Hasbro www.hasbrocan.com
ON THE ROAD
Squishable Safari
When it's time to settle into the back seat of the car, the Zoobie menagerie fit the bill perfectly. Each plush pet is a toy, a soft pillow and a comfy blanket, all in one! The critters are cute, with faces stuffed with micro beads; the pillow comfy and the inner blankets are made of coral fleece. Easy to transform, they make an excellent "quiet time" cuddle up for school in fall. When you unzip the blanket, pop that extra sweater or Beanie inside and the pillow is plumped up again. The collection is so adorable that it crosses the age barrier: 'tweens are falling in love with Zoobies too. Stortz & Associates Age: 3+ Suggested Retail: $37.99 www.stortz.ca
Starter Barbie
The pink aisle in toy stores devoted to Barbie is appealing to ever -younger girls. Mattel reaches these pint sized fans with Barbie – Easy For Me 1.2.3. Created for younger girls aged three and up who are just beginning to practice dexterity skills, Easy For Me 1-2-3 delivers easy-to-dress clothing and easy-to-handle accessories, When my daughter was a pre-schooler, her Barbies were often in a state of undress, much to her older brothers' chagrin. They named these dolls "Naked Barbie". Easy for me 1, 2, 3 circumvents this modesty issue with painted undergarments. No more Naked Barbie. Packaging too is easy to manage, no twist ties! At a retail price of $9.99 this makes an ideal new back-seat toy for the long car trip. For ages three and up.
Voila Scoubidou
My kid testers call it Gimp. According to Buffalo native Michael Weeks, it's called Boondoggle. (www.boondoggleman.com) Says Michael "Boondoggle is a simple, extruded plastic lace, many people refer to as gimp! Gimp, a flat plastic lace made of flexible PVC, is a staple for the craft industry. It's also known as craftstrip, craftlace, gimp, lanyard, or plastic lacing. Why, in France, it's called Scooby-doo!" This craft kit/book includes instructions and 120 feet of new and improved lanyard in six bright colours and three different finishes, including glow-in-the-dark. Age: 8+ Suggested Retail: $20.99 Klutz/Scholastic Canada www.scholastic.ca
RAINY DAY
Floam
The texture is everything. Following in the footsteps of Play Doh and Model Magic, half the fun of this stuff is just in handling it. The compound is made up of micro beads suspended in a gel. The beads make the Floam have an almost dry consistency. Return the Floam to its container and it will be ready to use over and over for weeks (manufacturer says months, but Floam does pick up dirt and any muck it touches so, well, you decide when the Floam is finished.) Kids can also use Floam to cover almost anything. Just let the Floam dry and you have a fun creation. For ideas see www.floamit.com. To boost the craft component, the Floam makers have come up with various kits: Photo Frame, Sun Catcher Robot and Critter. Says my kid tester, "it's really awesome. You can do practically anything with it and it sticks to anything except your hair. If you want to make something look a lot cooler, after you're finished it looks so cool you could give it away as a gift. Remember, you have to keep the lid on or Floam will dry out." Ages 5 plus.
Kinz Crazy
I cannot tell a lie. When Ganz sent me a sample of Webkinz last year I thought, cute toy, no big deal. Boy was I wrong. Webkinz are the latest collectible craze. The key to success (I suppose) is the Web in Webkinz. Each kinz carries a secret code that once entered onto the webkinz.com site transforms the plush toy into an online pet. Kids get a biography that tells them all about their Webkinz pet, and are given an adoption certificate. The concept has garnered a Children's Choice Award for Ganz from the Canadian Toy Testing Council. The site is carefully designed to prevent kids from revealing personal information. Kinz kids can hang out in Webkinz World, care for their pet, play games, answer quizzes and build vritual houses. I now find my kid has not only usurped my computer, but also the phone, as she discusses the action online. $15.99 to $19.99.
Spiderman™ 3 Sandstorm Playset
Fight the forces of evil with your Spidey car, hit the launcher and fly through the air at a moving Sandman! If your car hits him in the head, you win. If you have a Spiderman fan in your house, this play set won't break the bank. Pick one up before you head to the cottage for the novelty factor. If you're lucky, you can convince your Spiderkid to leave the set for the next cottage visitors. Ages 4+. Battery Requirements: 4 X AA (not included). Retail: $19.99. Available at Toys R Us. www.mgae.com
Snow in Summer
Put a little science into your summer with Space Snow. Magic powder expands to more than 100x its size and lasts for weeks without rewetting. Space Snow has been used on movie sets and in snowboarding parks. The kit comes with many experiment ideas and explanations of the science behind Space Snow. Make coloured snow (and I don't mean yellow). Try different temperature water and see how this impacts on the snow development time. Other scientific kits are available: Mars Sand, Star Beads, and Crystal Soil. From Intellikid Age: 5+ Suggested Retail: $11.95 www.intellikid.com
Robot Surveillance
Meccano presents Spykee: the first build-it-yourself WiFi enabled spy robot. Transform and control Spykee from local computer or anywhere in the world over the Internet. Imagine… your darling is away at camp, yet still seems up on all the latest family events. Perhaps a lurking Spykee is involved…. Acts as a wireless VOIP phone, webcam, MP3 player and a personal video surveillance device. Does not do dishes. Age: 8+ Suggested Retail: $299.99 From Borgfeldt (Canada) Ltd. www.borgfeldt.ca