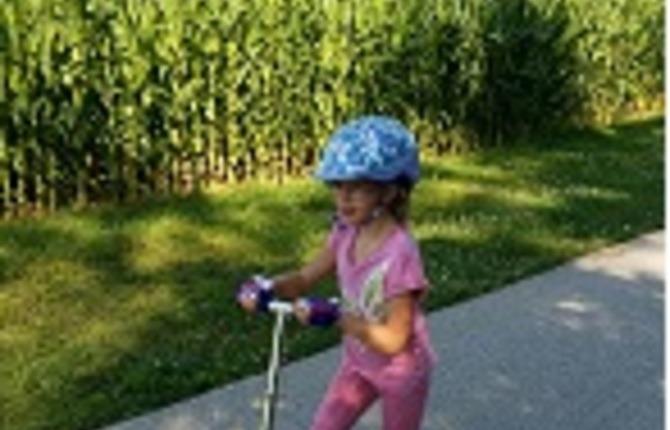 Summer road trip tips
I've been scouring the Internet for travel ideas, inspiration and advice on surviving a family road trip. I'm not sure if I'm more concerned about keep the hubby or the kids amused during the two day drive to P.E.I. from Hamilton, Ontario. Either way, I'm being proactive and preparing snacks, games, movies, and anything else I can find to make the two day road trip go as smoothly as possible and to avoid hearing "Are we there yet?" a million times. Here are a few things that I've come across to help keep the kids occupied:
1. Car Games
Aside from the traditional I spy, tic-tac-toe and license plate games, I want to make sure we have something else to keep the kids amused for the 16 hours we'll be in the car. I've found different variations of car bingo that are suitable for my four and seven year old. Everything from road signs, farm animals, trucks and other vehicles and landmarks. The trick is to have a variety of different games to help prevent boredom.
2. Something new every hour
I have brown paper bags with little treasures that I'll be handing out every hour. A trip to the dollar store resulted in a wide variety of toys and trinkets including little cars, plastic insects, puzzles, funny sunglasses, silly putty, colouring pages and crayons. I'm hoping that by staggering the bags, the kids will be surprised each hour with something new that will preoccupy them for a while.
3. Snacks
The temptation to stop during pit-stops and purchase something at every stop may be overwhelming, but most of the snacks offered at those places tend to be sugary. The last thing I want is to be stuck in a car with hyper children. The alternative is to pack a cooler full of healthy snacks. Humus and veggies, cheese and crackers, cut up fruit, pretzels and nuts. For the occasional treat, I'll pack a few candies and lollipops.
4. Pit-stops
The chance to stretch little legs is a necessity, but walking around may not be enough. We'll be bringing a soccer ball and scooters with us, so we can let the kids play and ride around to burn off some pent up energy.