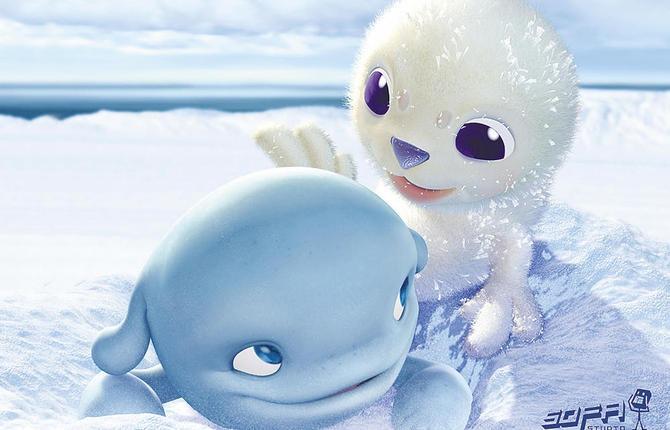 Sprockets Toronto International Film Festival for Children
(Famous Players Canada Square) — We're so lucky to have one of the world's top film festivals right here in town, and luckier still that it runs a side festival that brings unique international children's films together. With big Hollywood studios still dominating what young people get to see, this is a rare glimpse at movies made outside the mainstream and around the world. Of the 26 features to be shown at the event, I got to preview Where is Winky's Horse? This Netherlands' follow up to Winky's Horse follows little Winky Wong, one cute little horse-loving girl. She's having a tough time, not being allowed to ride Amerigo (instead she's taking lessons on a puny pony), dealing with a new baby sister and then, worst of all, the dissapperance of her beloved horse. The ending is pretty pat, with a touch of magic suddenly showing up out of the blue. But it's a charming film with characters and problems that feel very real. And downright riveting is the German film Max Minsky and Me. It tells the story of Nelly, a very nerdy girl with a love for astronomy and Prince Edouard. She could meet her crush, if only she could get a spot on the basketball team, as he's hosting an upcoming tournament. Enter Max Minsky, a troublemaker who teaches her the game in exchange for homework assistance (meaning she does it for him). The film is full of great characters — the three elderly women Nelly goes to for advice, Max's sexy mom, Nelly's naggy mom — and while the story slips into predictable at times, it keeps you tuned in right to the end.
Along with features, the festival showcases shorts from Canadian filmmakers, the work of young people via the Jump Cuts Young Filmmakers Showcase and films that appeal to very young viewers with the Reel Rascals Shorts showcase. Of these, I saw some MuMuHug episodes. This 3D animated character from Taiwan would fit right into a preschool Treehouse slot. This odd blue animal keeps meeting up with other creatures — a crab, a seal, a rubber duckie — and tries his best to get along, although there are always complications. And what a blast, Good Morning, from the US, is a two-minute animated romp set to an indie-style song about a dad waking his kid up in the morning and talking about what they could do that day. Loved it. The festival runs a lot of free interactive activities that kids can dig into between movies. Public showing run from April 12 to 13, and school programs run until April 18. Tickets are $6.60 for kids under 19 and $10.61 for adults through www.sprockets.ca and 416-968-FILM.