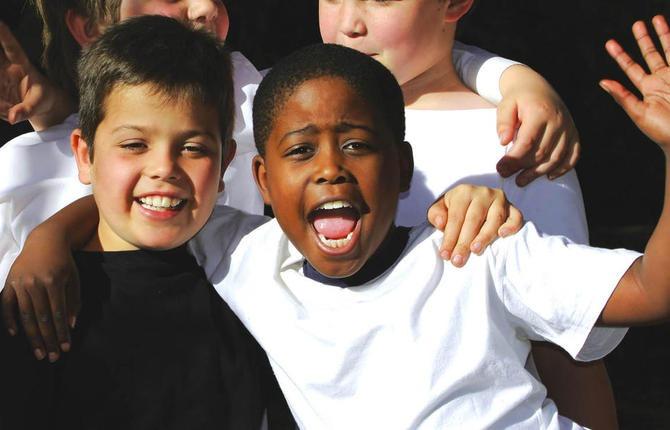 Prepare for your child's summer camp
Okay, so you're probably read all the articles about preparing your child for overnight camp: how to choose the right camp, minimize homesickness, blah, blah, blah. And though all this sensible reading, there's a nagging thought that just won't go away… "what about me?" While your child water skis, rock climbs, sings, cheers and dances arm in arm with new friends, you get to stay at home, fighting back irrational feelings of rejection. So, dear parent, this article is about you. How do you prepare yourself for overnight camp?
Do your worrying before you choose the camp: Do research. Check references. Double check the camp is right for your child. Make sure your child buys in to the idea. Then, pay your money and relax. If you've done your job right, there's nothing left to worry about!
Prepare Yourself for the Big Separation: You look at your 10-year old, and what do you see? The infant, taking his first steps. The four year old wailing over a scraped knee. The eight year old who lay limp in your arms with stomach flu. You see all this, when all he sees is his very grown up self heading off into the world without you. Take a photo of him just before he leaves and stick it by your bed, to remind yourself he really is this big. It really is time to let go a little, but there's room for indulgence. Get out the baby photos. Allow yourself the mommy-cuddle and kiss (but not in from of his camp friends!) And once he's gone, stand in his room, relive the infant memories, and give yourself an emotional pat on the back. After all, it was your nurturing that got him this far.
Don't forget the care packages: A few small hints are usually enough. Mommy loves chocolate. Bath bubbles and scented oils would be rather nice, too. If you're spending all that money on her camp, why shouldn't she spend some pocket money on you? One tip, though: if you believe in the care package culture, make sure you ask for it before your child leaves home. Once they get to camp, the last person they should be worrying about is you!
Prepare to rekindle the marital relationship: Let's face it, ever since those first sleepless nights when your precious one was still small enough to fit into the crook of your arm, it hasn't been the same. There's no time for romance – and probably just as importantly, there's no space for a good old marital squabble. While your kids are away at camp, there's time to raise all the things that have been irritating you about each other for the past 10 years. Chances are, if you're still living under the same roof three days later, you'll be well on the way to a few romantic dinners and rekindling of the passion that got you together in the first place. Call it a test run – within a few more years, they'll all be gone for good, and the relationship you have right now… well, that's what you'll be left with.
Live vicariously through them (but let this be your secret): Nowadays, camps offer blogs, photo galleries, video journals and other exciting ways for parents to be a part of their child's camp experience. It's also okay to call the director occasionally and check how your little one is faring. There's no harm sharing in their camp experience from a distance – but there might be harm in sharing this information too freely with your child. Camp is their experience, not yours. Don't insist they call or write too regularly. Let them share with you what they choose to share, and beyond that? Well, they are old enough to have a few secrets of their own.
You could go away, too: Spas, cruises, retreats, resorts… there are plenty of ways to paper yourself while the kids are away. Remember to provide the camp with an extensive list of emergency contact numbers – then relax, and focus on yourself. Oh – but don't forget to make a not of the day you need to be back to pick up the kids. You wouldn't be the first parent to go swanning off on a cruise, and totally forget the little ones. One year, we had a camp parent turn up two days late to collect their child. That's more psychologically damaging for a child than all but the worst camp experience.
Julie Hartley is a director of Centauri Summer Arts Camp (www,centarui.on.ca), an over night camp in Niagara Region.
##