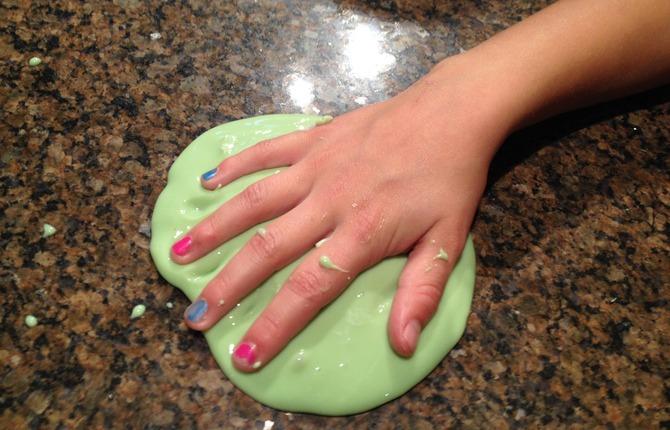 Oooeeey goooey do-it-yourself slime
Slime, goo, putty, snot, ooze – whatever you want to call it, is a perfect fall activity for a lazy Sunday afternoon. With a few ingredients you'll find around the house, you can make your very own slime that you're kids will love. Not only will this do-it-yourself slime provide hours of slimy enjoyment, it's also fun to make.
What you need:
8 oz. bottle of white all-purpose glue
Borax (a boxed soap found in the grocery store)
Large mixing bowl
Small mixing bowl
Spoon
Measuring cup
Water
Food colouring
Paper towels (for clean up)
How to make your slime:
Empty the entire bottle of white glue into your mixing bowl. Fill the empty bowl with water, shake, and pour the gluey water into the bowl.
Add a few drops of food colouring.
Add ½ cup warm water to the small mixing bowl and add a teaspoon of Borax to the water. Stir to mix.
Slowly add the Borax mixture to the glue mixture, stirring constantly – as you stir, the combined mixtures will start to transform into slime.
Now you have a bowl full of slime to play with!
When you're finished, seal it in a zip-lock bag to play with another day.