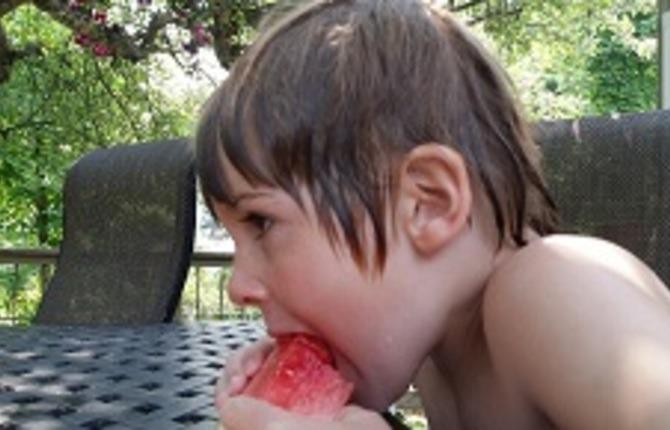 Old fashion summer fun
This summer I found myself unexpectedly home with my kids, but instead of wallowing in self-pity and frustration of being in between jobs, I decided I would take this blessing in disguise and use this great opportunity to get back to basics. It may be hard to turn technology off, but I was adamant that this summer we would enjoy some good old fashion summer fun!
I remember childhood summers getting lost reading a book while sitting under a tree, chasing fireflies at dusk, running through the sprinkler, exploring the neighborhood or riding my bike around for hours. Today, kids seem to be glued to technology – playing video games or watching TV of tablets. You don't need to spend a lot of money or plan extravagant day trips to make your kids happy during the summer months. When I asked my kids what they wanted to do this summer, they said they want to spend time with me. So I decided to recreate my old fashion summer holidays to create a summer that the kids will remember.
Old school games
Forget about expensive toys. Introduce your kids to simple games like jacks, duck, duck, goose, hop scotch, mother may I and simple skipping games like double Dutch. You'll be surprised at how simple games can keep you and the kids amused for hours.
Lemonade stand
If you never had a lemonade stand as a kid, than you're in for a treat. Although we live on a fairly busy road, we get a lot of foot traffic on the sidewalk. We set up a lemonade stand and the kids had so much fun serving thirsty people as they walked by.
Make homemade ice cream
Summer isn't complete without ice cream, but to create the old fashion summer feeling, homemade ice cream is perfect, especially if using berries and fruit that are in season. With a few simple ingredients and an ice cream maker, you can make a delicious and healthy treat that your kids will love.
Camp out in your backyard
A Saturday night spent sleeping outdoors is a delightful summer treat, especially if you don't have any plans the following day. Kids love to stay up late and nothing screams care-free summer than a night spent outdoors, especially if you roast marshmallows and sing camp fire songs.
Sprinkler fun
If you don't have a pool, a sprinkler or slip and slide are great alternatives. Your kids will spend hours frolicking through the water and by the time bedtime arrives, they'll fall asleep quickly – guaranteed.
Go on an adventure
Your neighborhood probably has streets and paths that you may have never explored before. Instead of walking your normal route, take the less traveled path and discover something new in your neighborhood. You may even meet new people and old friends!